Denver Voters To Decide On A Tax That Will Fund Mental Health, Substance Abuse Care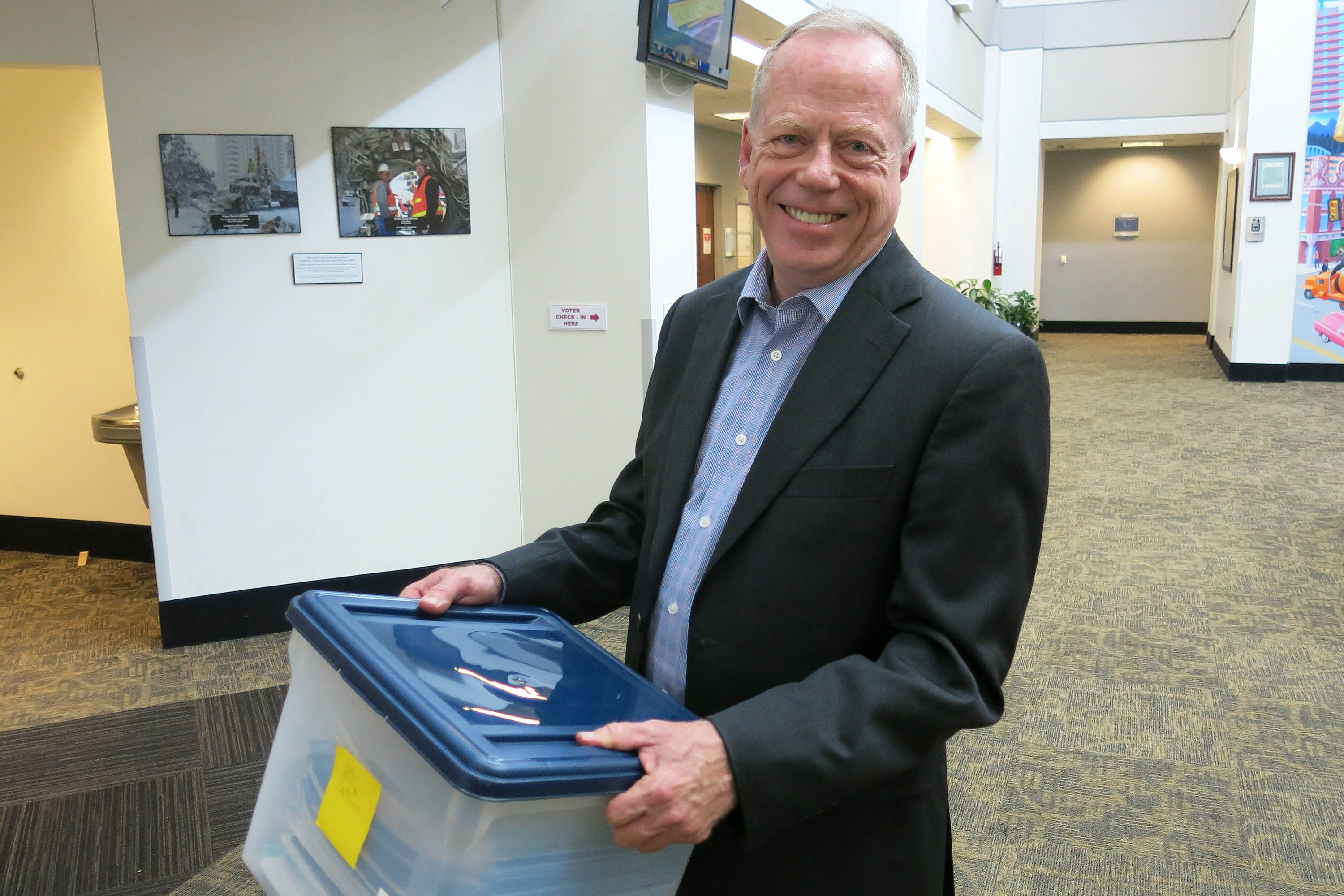 A Denver ballot initiative could bring in tens of millions of dollars a year to help people  with mental health and substance disorder issues.
State Rep. Leslie Herod, a Denver Democrat, is spearheading the "Caring 4 Denver" campaign. She said the proposal makes financial sense in that, if it's passed by voters, it could fund a variety of mental health programs.
The money would come from a one-quarter of 1 percent city sales tax — that's 25 cents on a $100 purchase.
If the measure passes, Andrew Romanoff, CEO of Mental Health Colorado, said it would raise $45 million a year for 10 years.
"The message we're trying to deliver is, look, mental illness is real. It's not a figment of your imagination. It's not a character flaw, and it doesn't have to be a death sentence," Romanoff said. "It's treatable. And I think that's a message more and more Coloradans understand."
To get on the November ballot in Denver, backers planned to collect 10,000 signatures —  far more than the roughly 4,700 valid signatures required. After a signature review, Denver Elections determined that enough valid signatures were submitted to get the ordinance on the general election ballot.
The group spotlighted a series of figures to bolster their case: They say 4 in 10 people in Denver know a friend or loved one who  struggles with mental health or substance abuse. Three opioid overdoses occur every day in Denver, and heroin deaths are up nearly 1,000 percent since 2002. They also say suicide is the second-leading cause of death in Denver and that 1 out of 8 DPS students have seriously thought about suicide.
Substance abuse disorder experts say most people struggling with addiction who want treatment can't get it — there's a severe shortage of both providers and facilities. The state's largest drug treatment provider, Denver-based Arapahoe House closed its doors at the start of 2018, citing chronic funding challenges.
"The need is big," said Dr. Carl Clark, president and CEO of the Mental Health Center of Denver.
He said 1 in 5 people are dealing with a mental health or addiction problem, and of that group, just 2 of 5 are accessing treatment. Money raised through the proposed measure could help with issues such as access to the overdose reversal drug naloxone, mental health counselors in schools, or counselors to assist police on mental-health related calls.  
The money spent on such services would offset the costs of putting people with mental health or substance disorder problems through the courts or jails.
"Not only is it good for the person," Clark said. "It makes economic sense too."
"If people have the idea that the opioid crisis is going to go away on its own, that's unrealistic," Clark said. "We have to have real interventions that make a difference."     
Drug overdose deaths in Colorado hit a record high in 2017. An analysis by the Colorado Health Institute found Denver County was one of 12 counties in the state with a drug overdose death rate of more than 20 per 100,000 residents. That's among the highest in the nation.
Backers of the proposal said they were unaware of any similar proposals going to voters in other big U.S. cities.
You care.
You want to know what is really going on these days, especially in Colorado. We can help you keep up.  The Lookout is a free, daily email newsletter with news and happenings from all over Colorado. Sign up here and we will see you in the morning!