Judge Enters Not Guilty Plea On Behalf Of Walmart Shooter, Sets Trial Date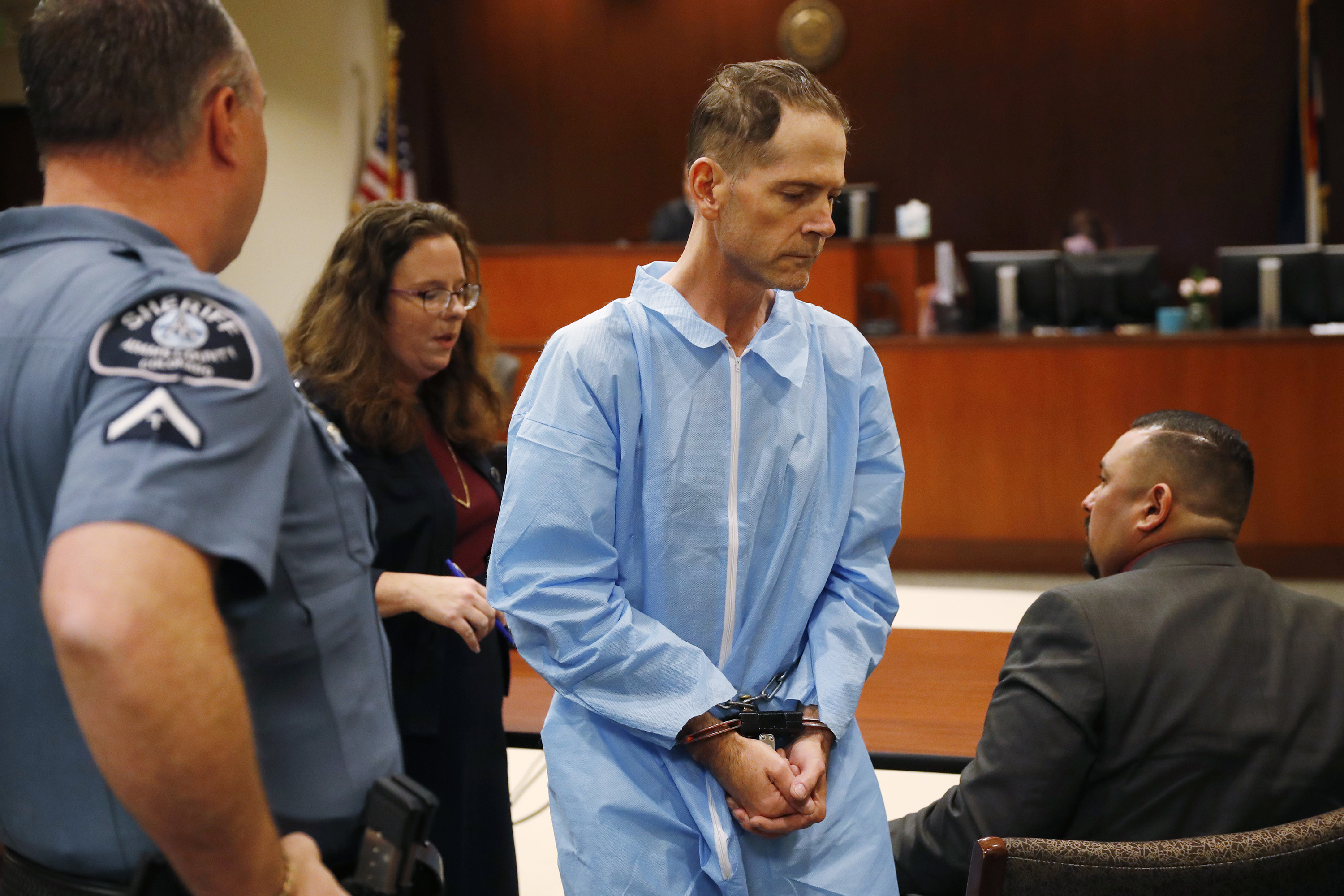 A judge on Friday entered a not guilty plea on behalf of a man charged with opening fire and killing three people at a crowded suburban Denver Walmart.
The plea was entered despite a request by lawyers for defendant Scott Ostrem for more time to consider an insanity-based plea.
Adams County District Judge Mark Warner said during the arraignment that the lawyers can request a change later for good cause.
Warner scheduled a trial to begin Jan. 28 for Ostrem, 48, who is charged with six counts of first-degree murder.
Investigators say Ostrem fired seven shots from a handgun in about 20 seconds near the entrance of the store in Thornton before leaving and did not say anything during the attack.
Those killed in the Nov. 1, 2017 shooting were Pamela Marques, 52, and Victor Vasquez, 26, both of Denver, and Carlos Moreno, 66, of Thornton.
KUSA-TV said the courtroom was packed Friday with friends and family members of those killed. One woman stood up in court and cursed Ostrem before leaving, while a man called Ostrem "human waste," the station reported.
Ostrem also is charged with 30 counts of attempted first-degree murder involving shots fired at other people in the store.
District Attorney Dave Young has not yet said whether he plans to seek the death penalty.
Warner ruled in April that Ostrem was competent to stand trial based on an evaluation at the state mental health hospital. Another judge had ordered the review following a January hearing where Ostrem asked to represent himself.
His attorneys opposed the request, and a judge expressed concern that Ostrem did not understand the role of a defense attorney.
Authorities have not discussed a motive.
Ostrem's stepsister, Michelle Willoughby, told The Denver Post that he has been tormented by voices in his head since taking LSD nearly 30 years ago.
She said Ostrem had been outgoing, sociable and athletic before taking the drug at a party, and afterward he became a recluse haunted by voices saying the devil was after him.
At a June hearing, police said they have not found the handgun used during the shooting. The lead investigator said shell casings found at the store matched those that Ostrem left behind earlier in the day while target shooting at a range.
Investigators also said they used footage from more than 200 cameras inside and outside the store to identify the shooter's car then found Ostrem based on vehicle registration records.
You care.
You want to know what is really going on these days, especially in Colorado. We can help you keep up.  The Lookout is a free, daily email newsletter with news and happenings from all over Colorado. Sign up here and we will see you in the morning!