Attempt To Fire The State's Nonpartisan Senate Secretary Is Overturned, For Now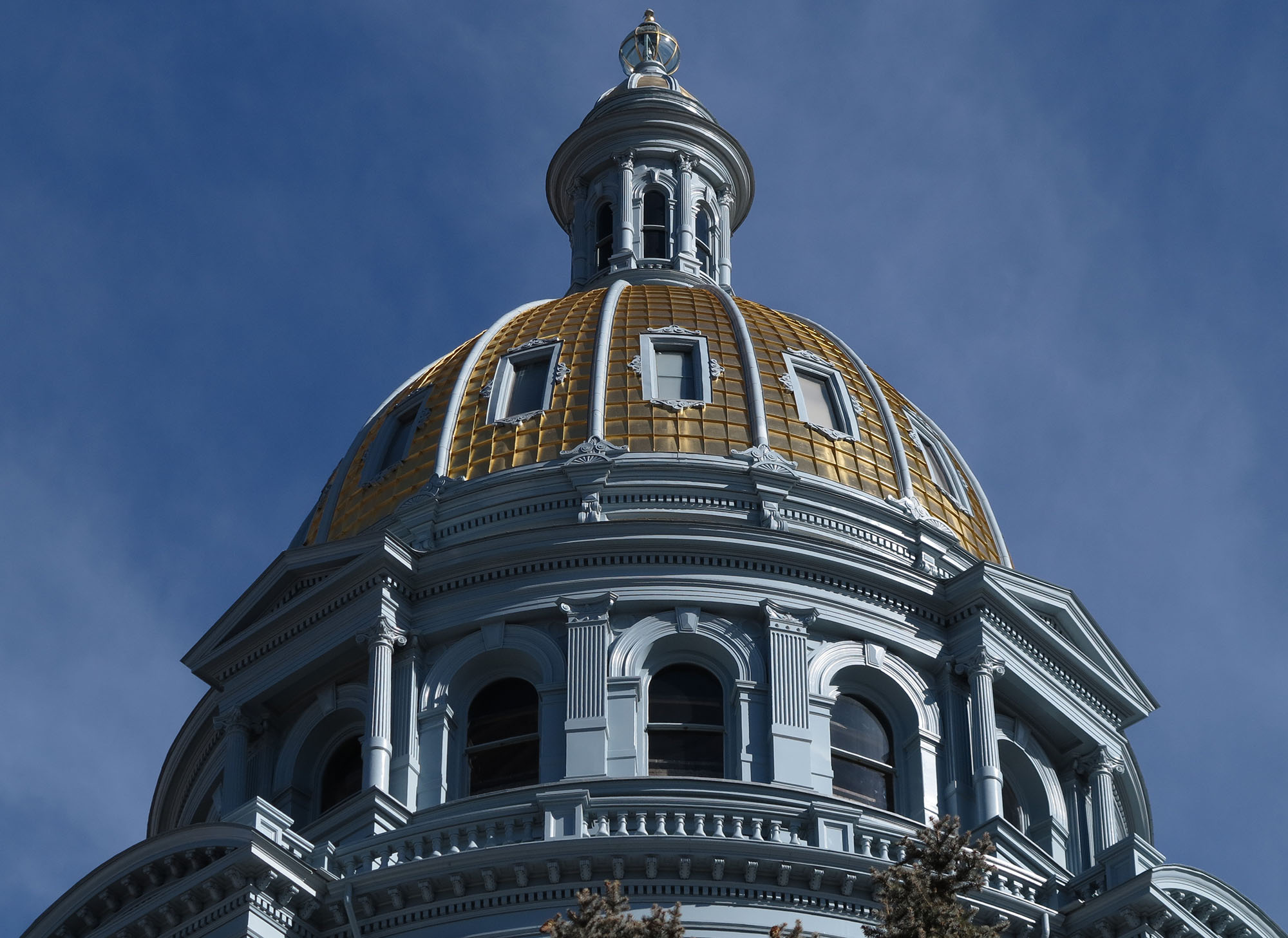 A pre-session fight over who will fill the top staff role in the state Senate has taken another turn.
The decision made by incoming Democratic Senate President Leroy Garcia to fire the nonpartisan Senate Secretary has been temporarily reversed. A resolution is on the horizon, but Effie Ameen is still not expected to return as secretary next session.
Ameen was informed of her termination the day before Thanksgiving and her replacement, Cindi Markwell, started on Nov. 26. At the moment, Ameen is still on the payroll and Markwell is no longer working inside the capitol building.
The imbroglio led to charges of Democratic overreach after the legislature's lawyers concluded Garcia didn't have the legal authority to dismiss the secretary. Garcia didn't comment on why he decided to replace Ameen, yet many Democrats have told CPR News they were unhappy with how she handled sexual and workplace harassment complaints that came before her desk and dominated the previous legislative session. They also said they didn't like how she handled other procedural issues.
A Democrat familiar with the termination process confirmed that Garcia consulted with the head of the legislature's nonpartisan legal team in multiple meetings before the firing. The legislature's HR director was also consulted. Neither of those staffers allegedly informed Garcia that he was proceeding incorrectly.
Legislative attorneys later wrote an opinion that stated the full Senate is required to vote on whether to retain the secretary.
Sharon Eubanks, the director of Legislative Legal Services, whose office wrote the memo, wouldn't confirm or deny whether she met with Garcia about Ameen's termination, saying it was privileged information. HR director Ben FitzSimons said he didn't play any role in the process.
Sage Naumann, spokesman for the Senate Republicans, said the GOP caucus respects the fact that Democrats have the votes to oust Ameen and want to go in a different direction. However, they feel the whole dust up could have been avoided if Garcia had simply given Republicans a heads up.
"Don't do it behind closed doors the day before Thanksgiving," Naumann said. "It's not going to create a conducive environment to working together. We hope that in the future we can talk these things out, and create a great environment for everyone, partisan and nonpartisan."
So far, Senate Republicans have not expressed any concerns about Ameen's replacement. Markwell retired in 2015 and served under both Democratic and Republican majorities. Outgoing Senate President Kevin Grantham, who is term limited, praised Markwell's performance in the job during his farewell speech on the Senate floor earlier this year. She was the first nonpartisan staff member he thanked.
"What a great job and what a great friend and smile she always had for us. Miss Cindi."
Grantham then went on to thank Effie and her team for doing "a great job."