Denver Courts Part Of DOJ Plan To Expedite Immigration Proceedings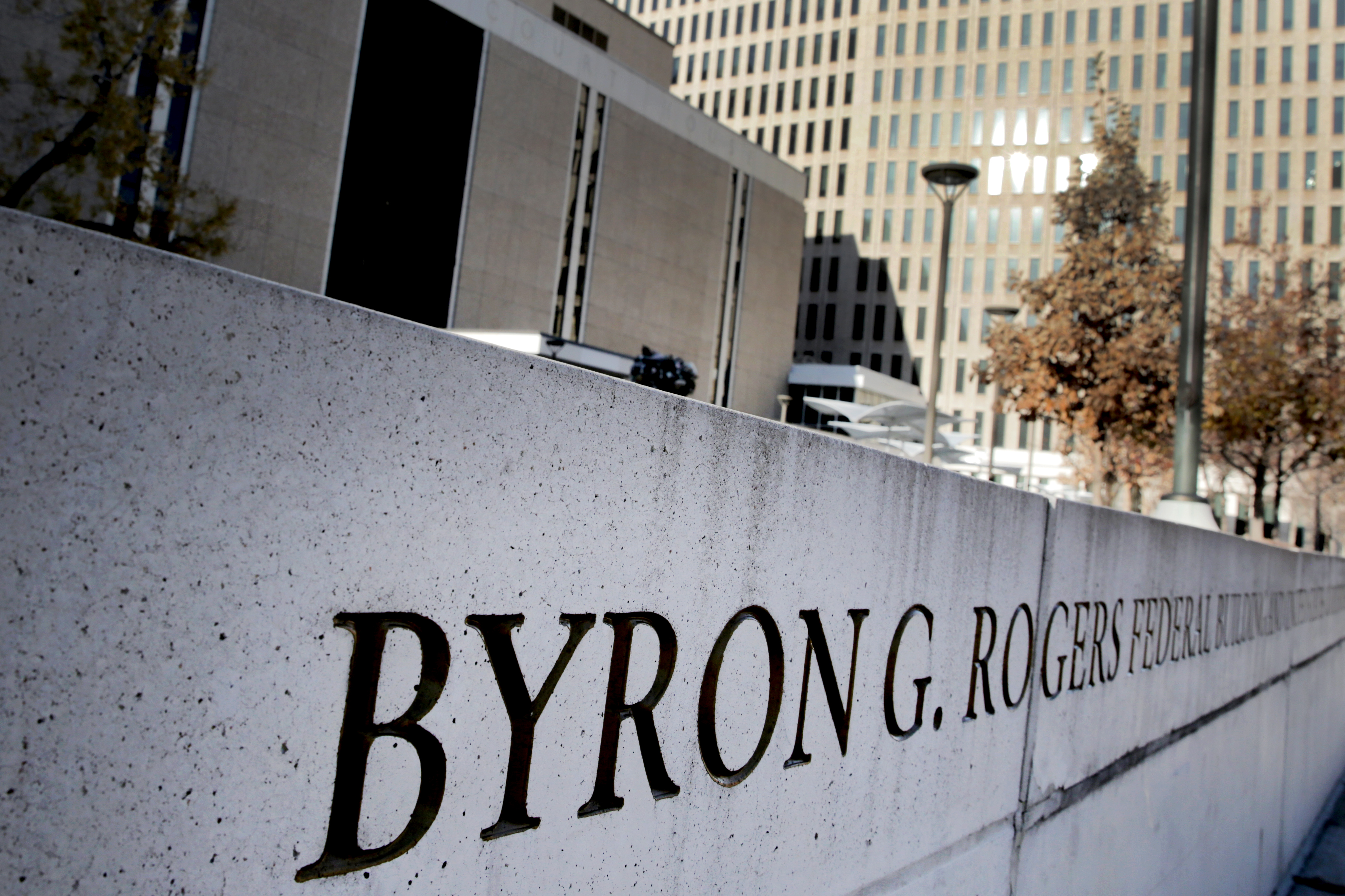 Immigrant families living in Colorado and seeking asylum are now part of an expedited docket put in place by the Department of Justice to move family units more swiftly through immigration courts than other cases.
Denver's courts are among a 10-city DOJ pilot project to prioritize moving families through their immigration cases within about a year — this compares to the three to four years it usually takes to assess asylum claims.
Immigration lawyers worry that giving families a year to get through complex proceedings violates immigrants' due process rights.
"You're talking about going to an initial hearing in which you likely won't have an attorney, you may see someone three or four months after that, which means you're down to seven or eight months to build evidence to prove an asylum claim," said Christina Brown, a Denver immigration lawyer who specializes in representing people seeking asylum. "The biggest question I still have in these family cases, you'll see 40, 50, 60 cases in a single day … In a normal final asylum hearing, you usually have a judge who hears two cases a day. And that's barely enough time."
Brown said asylum cases can take lawyers up to 100 hours per work and cost $8,000 to $10,000 in legal fees. People who have representation are five times more likely to get asylum than people who represent themselves, according to the National Immigration Forum.
The pilot started in October in Denver. The family days at the federal courthouse in downtown Denver were packed. There were often 70, 80 or even 100 families hearing their rights at the same time in a couple of separate rooms and receiving orders about where to go from there.
Officials brought in a cart filled with toys and coloring books for the children to stay quiet.
The vast majority of people are seeking asylum, lawyers said.
DOJ officials had no comment on the record about the program, but pointed out this is one of many initiatives to try and cut the backlog and more swiftly move people through immigration courts. Immigration court backlogs have swelled, from 190,000 to almost 800,000 in 2018 — among those asylum claims jumped to almost 150,000 in 2017.
In Denver, 329 asylum applications were completed in 2017.
Lawyers representing other clients point out other people with immigration matters pending will be further delayed in order to make room for the now-prioritized family cases.
"No one wants to put their families at risk for four years so they can work a low-end job somewhere and make a few dollars an hour while they're constantly looking over their shoulder for ICE," Brown said.
Justice officials say they expect all other cases to also take precedent and that people should be able to be swiftly moved through adjudication without delays to anyone else.
Since 2016, the administration has almost doubled the number of immigration judges. The Executive Office of Immigration Review also imposed new quotas asking immigration judges to push through 700 cases a year.
Former Attorney General Jeff Sessions said the administration was going to stop considering domestic violence or gang violence as a credible reason to ask for asylum in the United States. That decision is being challenged in federal courts.
Violeta Chapin, a law professor at the University of Colorado, called Sessions' moves chilling in the courts — even though judges are technically supposed to be independent.
"Some of the basic grounds for legitimate asylum claims, which is that you're being persecuted, tortured or victimized and the state isn't able to protect you … they aren't being considered," Chapin said.
Outside of the federal courthouse before heading into family court last week, Brown agreed.
"I think it's animosity and I think it's an attempt to make it harder for people to go through the asylum process, maybe for some deterrence purposes, but I think mostly to just push people through and deport them as quickly as possible so they can hide behind the statistic that no one qualifies for asylum," she said. "And continue their assault on due process in the immigration courts."
You care.
You want to know what is really going on these days, especially in Colorado. We can help you keep up.  The Lookout is a free, daily email newsletter with news and happenings from all over Colorado. Sign up here and we will see you in the morning!