Colorado's 'Red Flag' Gun Bill Is Now Law. But The Fight Over It Still Continues
UPDATE, April 12, 2019: Gov. Jared Polis signed HB 1177 at noon on Friday, making Colorado the 15th state in the country to have a so-called "red flag" gun law, according to a press release from his office. The law will not go into effect until 2020. 
---
Colorado will soon join the list of states with a so-called "red flag" gun law. It allows a family member or law enforcement to petition a court to temporarily remove someone's guns for up to a year. It has passed the Democratic controlled state legislature and now awaits Gov. Jared Polis' signature.
Gun control advocates like Rep. Tom Sullivan say HB19-1177 is a much needed win, especially after six years of no action on gun laws in Colorado. A Democrat from Centennial, Sullivan was elected in November and was one of the bill's sponsors. He got involved in politics after his son Alex was killed in the Aurora Theater shooting.
"When the final vote was taken, I just had that moment where, you know, you could close your eyes, take a deep breath, appreciate what has happened, but then you open your eyes and what's next?" Sullivan said. "I know that there's more to do.  And that's not the end of the pain and the sorrow, it's just the next day of it."
Once the measure is signed, Sullivan plans to frame the bill and hang it on his office wall. He says it'll go next to the poster honoring his son and other Aurora shooting victims.  
"I just need to kind of look at that from time to time, to know that we did good."
But while the bill is on the verge of being signed, the fight over it is far from finished.
It's already leading to potential recall efforts and legal challenges. There are several sheriffs who say they won't enforce the law.
"Just taking someone's firearms away and leaving them in place doesn't solve the problem in my mind," Weld County Sheriff Steve Rheams told CPR's Colorado Matters. "It could actually make it worse in some scenarios. And you know, we're just, we're kicking the can down the road to deal with the mental health issue."
A big sticking point for critics is that the burden of proof would be on gun owners to get their firearms back by showing that they're no longer a risk. Rheams said he's willing to go to jail, rather than follow a court's order to seize someone's guns.  
"My oath of office, it reads that I will support the Constitution of the United States and the Constitution and laws of the state of Colorado. Obviously that creates a concern if a law is adopted that I believe is in conflict with either the state Constitution or the United States Constitution."
Counties have also passed resolutions referring to themselves as "Second Amendment sanctuaries." This movement follows similar efforts in New Mexico and Washington state to push back against stricter gun laws. It's also a reminder of how politically charged the gun debate can be, especially in Colorado where the issue has shaped entire elections.
"We are a western state with a libertarian streak. We are a strong outdoors state with hunting and fishing. And so I think all of those make for a more nuanced discussion on this issue," said Englewood Rep. Meg Froelich.
She's among several Democrats potentially facing a recall election for supporting the red flag gun bill. Froelich thinks it will reduce gun violence and save lives. She says a recall campaign from Republicans would be a waste of taxpayer money.
"Why not call for an exciting agenda of what you want to do and what solutions you're offering?" she asked.
A similar extreme risk protection order bill failed in the previous legislative session. This year's measure is named for Zackari Parrish III, a Douglas County Sheriff deputy who was killed by a mentally ill man in 2017 who opened fire on law enforcement at his apartment. The current sheriff, Tony Spurlock, a stronger backer of the bill, said law enforcement knew for weeks that the shooter, Matthew Riehl, was in a mental health crisis.
Still the issue has split law enforcement and earned opposition from every Republican lawmaker.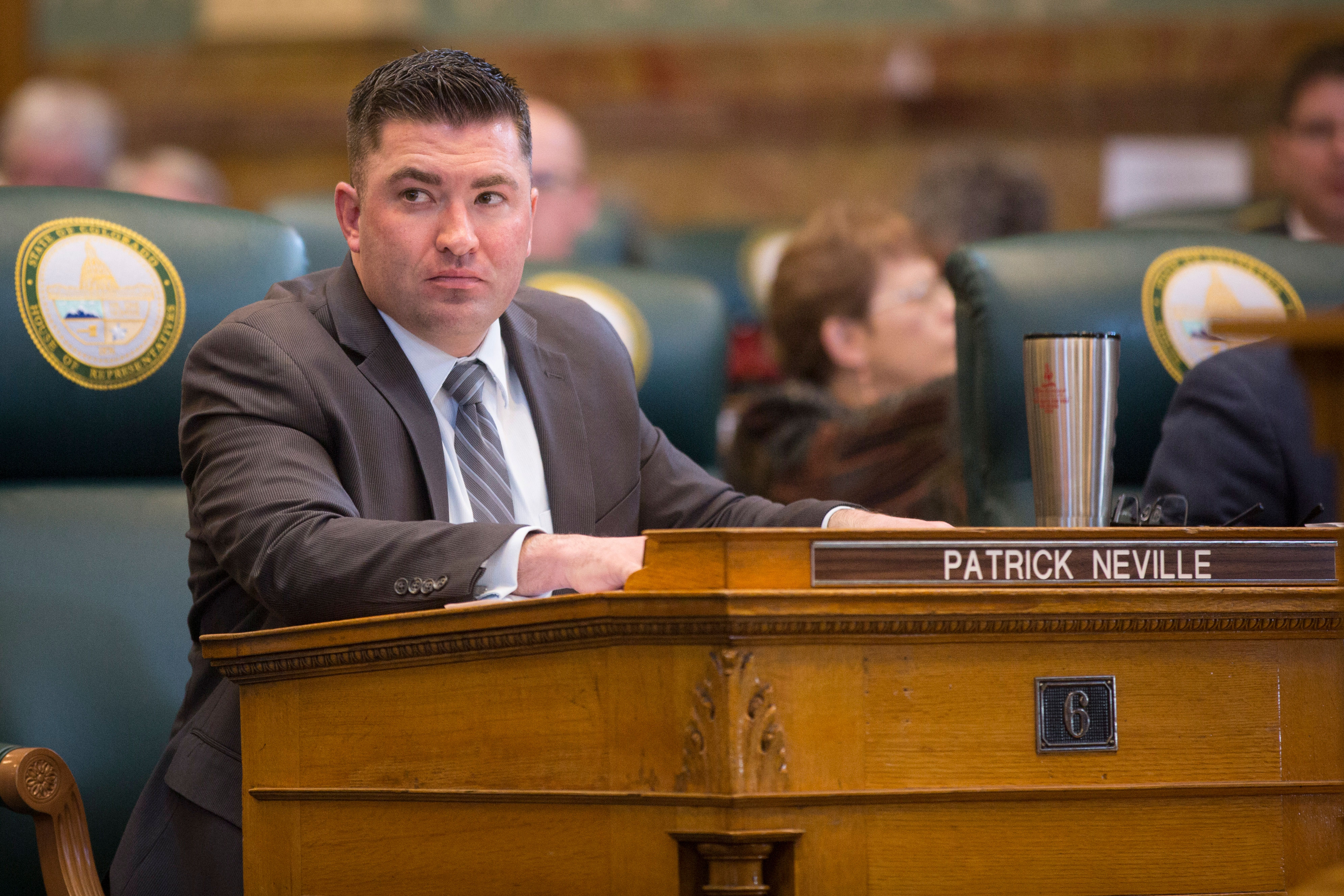 "The very real threat exists that innocent people will be stigmatized as dangerous to the public when they're not. I have seen this happen with veterans and friends of mine that I served with in the military," said House Minority Leader Patrick Neville. "People who actually need help will be dissuaded from seeking it out of concern about their rights being taken away."
Nonpartisan staff estimates that the red flag law would be granted about 160 times a year. House Majority Leader Alec Garnett worked on the measure for two years. He's confident lawmakers won't be recalled for backing it.
"The world has changed a lot since 2013," Garnett said. That was the last time Democrats passed stricter gun laws in Colorado. Two senators were recalled and a third resigned. Republicans subsequently took control of the state Senate in the next election, a majority they held until this year.
"The public is overwhelmingly supportive of temporarily removing firearms from people who are deemed dangerous by a judge. They want to prevent future gun violence. They want to reduce the suicide rate. They want the legislature to stand up and to stop mass shootings if we can. That's what they expect from their leaders," Garnett said.
You care.
You want to know what is really going on these days, especially in Colorado. We can help you keep up.  The Lookout is a free, daily email newsletter with news and happenings from all over Colorado. Sign up here and we will see you in the morning!