The Local 303: Colorado Bands We're Featuring July 2019
Are you a Colorado musician who wants to be featured in the Local 303? Send us your music.
The Local 303 spotlights new music from emerging and beloved Colorado artists.

Meet July's picks:
Dressy Bessy
Hometown: Denver
Formed: 1996
Latest Release: Fast Faster Disaster via Yep Roc Records (June 14, 2019)
Catch Them Live: The Underground Music Showcase (July 27)
About: This year marks the 20th anniversary of Dressy Bessy's debut album and as founding guitarist John Hill sees it, they're better than ever. Reflecting on frontwoman Tammy Ealom's direction, he says, "Tammy's songwriting and performance are as vital as ever.  She's the genuine article and one of the strongest, most talented women I know." On their seventh album Fast Faster Disaster the band says even though it has serious elements, it also remains consistent with the same pursuit of joy and transcendence that's motivated them since the early days.
Flaural
Hometown: Denver
Formed: 2015
Latest Release: Postponement (April 19, 2019)
Catch Them Live: The Underground Music Showcase (July 28)
About: Flaural is the unified sum of four equal parts. The hypnotic pulse of Nick Berlin's krautrock drum grooves crystalize as the backdrop atop which sprawls the band's ethereal art-pop songwriting. Connor Birch's expansive synths and keys, the unique virtuosity and aggression of Noah Pfaff's guitar playing, and the resonant croon of Colin Johnson's vocals and driving bass lines all coalesce into the rare type of experimental music that warmly invites the uninitiated listener into the unknown.
Good Elastics
Hometown: Denver
Formed: 2018
Latest Release: I'd Waste All My Time On You (May 10, 2019)
Catch Them Live: N/A
About: Good Elastics' debut solo record is an honest conversation, a hike in the Rockies, and a dive into the Pacific Ocean. Recorded between a Denver basement, a grandmother's closet, and a childhood bedroom in Australia, songs are both inward-looking and outward reaching. Layers of haunting vocals, delicate piano lines, organs, mellotrons, and distorted guitars build an atmospheric escape, before indie guitar melodies, rock 'n' roll hooks, and upbeat bass lines drive us to dance. Heartbreaking narratives are both deeply personal and undeniably universal, about everyday frustrations such as trying to get a scratch ticket out of a broken machine, or everyday bliss. Melancholy undertones are ultimately overpowered with a sense of warmth and joy that drive the record, leaving the listener with deep sonic satisfaction.
Kiltro
Hometown: Denver
Formed: 2018
Latest Release: Creatures of Habit (July 6, 2019)
Catch Them Live: The Underground Music Showcase (July 27)
About: Kiltro is the project of Chilean-American singer songwriter Chris Bowers Castillo. Conceived in the lively, bohemian port city of Valparaiso, Chile, Kiltro draws much of its thematic energy from Latin-American folk artists like Victor Jara, Atahualpa Yupanqui, and Inti-Illimani, making for an emotive and stylistically unique merging of older genres with contemporary ones. 
Kyle Emerson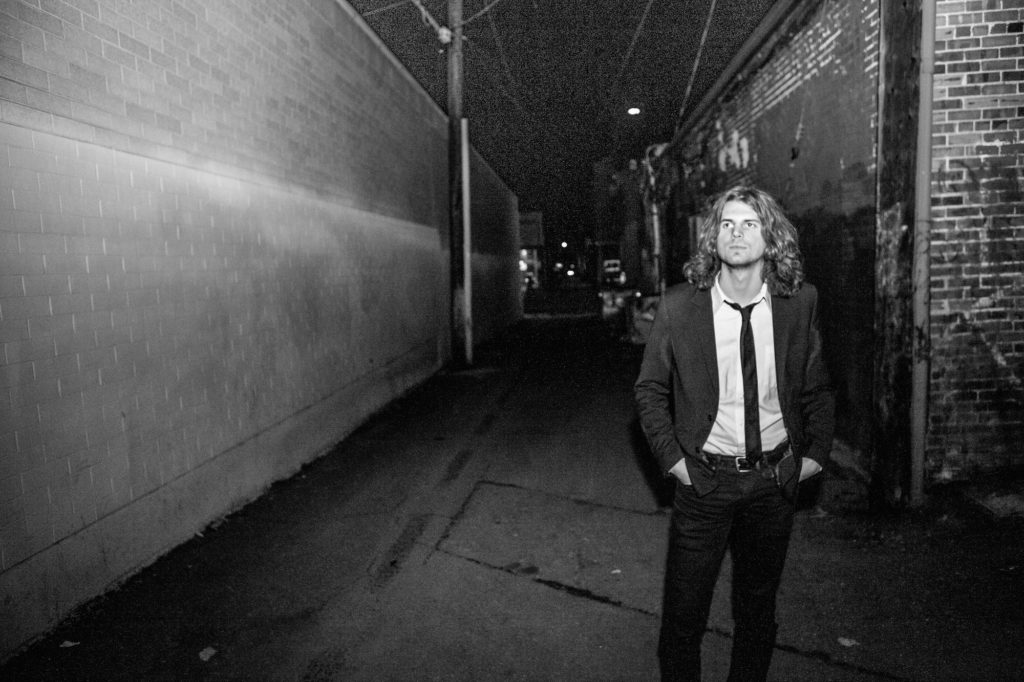 Hometown: Denver
Formed: 2017
Latest Release: Only Coming Down (Fall 2019)
Catch Them Live: The Underground Music Showcase (July 28)
About: Kyle Emerson, the buzzy indie-rocker from Denver is back with "May You Find Peace," the first single from his upcoming sophomore album. As a follow-up from Emerson's 2017 debut album, Dorothy Alice, "May You Find Peace," shows the singer/songwriter expanding his garage-pop sensibilities with lush full-band arrangements and plenty of toothsome melodic hooks. At turns dreamy and driving, Emerson's sophomore release bridges classic and contemporary sounds to create a warm, inviting, and introspective atmosphere. "May You Find Peace" was co-produced with Emerson's drummer Mark Anderson, who also took over engineering duties alongside James Barone (Beach House, Nathaniel Rateliff, Tennis).
Slow Caves
Hometown: Fort Collins
Formed: 2014
Latest Release: Falling via Old Flame Records (March 22, 2019)
Catch Them Live: The Underground Music Showcase (July 27 and 28)
About: Consisting of Danish-American brothers Jakob and Oliver Mueller and their childhood friend David Dugan, the band solidified in 2014 after a decade of high school bands came to an end. After cutting teeth in the Denver music scene, the band garnered attention from Old Flame Records and subsequently released the EP, Desert Minded, in 2017. The band spent two years touring extensively, highlighted by performances at SXSW and Treefort Music Festival. They have opened for national acts such as Third Eye Blind, Cake, Rooney, DIIV, Cold War Kids, The Kills, and Modest Mouse. After sharpening their live show on the road, the band entered the studio with legendary record producer, Chris "Frenchie" Smith at The Bubble in Austin, TX.
The Velveteers
Hometown: Formed in Boulder, now in Denver
Formed: 2014
Latest Release: The Velveteers (Feb. 7, 2018)
Catch Them Live: The Underground Music Showcase (July 26)
About: The Velveteers are an American Rock trio who is the epiphany of punk with the aggressive sound and grungy wisdom that transcends through 21-year-old guitarist and lead singer Demi Demitro and her two drummers. Through fuzzed out guitar riffs and thunderous drums they lure their audience with vibes that come right out of a classic horror flick. They are compared to the likes of The Stooges, T.REX, and Led Zeppelin. They began as a sibling duo with Demi Demitro on guitar at age 17, and brother John on drums. More recently they have added a second drummer in the form of Adrian Pottersmith (age 20), and in doing so have created something completely unique, with their two kits partly morphed together. The two sticks men now not only conjoin to create the rhythms but are also forced to share cymbals. The result is an aggressive primal sound, a thundering syncopation that spars against Demi's vocals and distorted guitar for attention, and produces a listening experience like being slammed by a ten-ton truck.
Trash Cat
Hometown: Greeley
Formed: 2018
Latest Release: Welcome To Trash City (March 28, 2019)
Catch Them Live: Lion's Lair (July 23)
About: Trash Cat uses their music to ride a see-saw between tender-heartedness and absurdity inspired by their favorite cartoons and pop culture.

Whiskey Autumn
Hometown: Denver
Formed: 2016
Latest Release: Modern Doubt EP (April 12, 2019)
Catch Them Live: The Underground Music Showcase (July 27)
About: Whiskey Autumn consists of multi-instrumentalists Greg Laut and Jason Paton. The group has spent the past 3 years touring throughout the US, bringing their prom jams from the future to audiences at over 350 live shows ranging from big festival stages to vibey rock clubs. The Modern Doubt remix album featuring Denver producers will be released on July 26.

Wildermiss
Hometown: Denver
Formed: 2016
Latest Release: "Hell Or High Water" single out now & will be on yet-to-be titled EP (Nov. 22, 2019)
Catch Them Live: The Underground Music Showcase (July 26)
About: Wildermiss has a lot to tell you. Their individual brand of shimmering indie rock has quickly propelled them from basements to selling out theaters to touring all over the country. Frontwoman Emma Cole's towering vocals rest on top of drummer Caleb Thoemke's concrete rhythms, surrounded by the innovative dual guitar work of Seth Beamer and Joshua Hester. Their sound is honest and their energy is undeniable.
You made it!
You love learning about new music and the Denver music scene. We have a weekly newsletter for you -- Inside Track. Sign up here to stay in the know about the hottest Colorado concerts and how you can score tickets!