Step Inside The Tea House Built In Japan And Shipped To Denver Decades Ago
At the heart of the Denver Botanic Gardens' Shofu-en Japanese Garden is a tea house built in Japan, shipped to Colorado and reassembled here.
As the Shofu-en garden turns 40 (shofu-en means "garden of pine and wind"), here's a rare look at the tea ceremony.
Guests can choose to pass through the Nakakuguri, a gateway that leads to the Ella Mullen Weckbaugh Tea House.
In front of the tea house, host Hazuki Tochihara, of Denver, explains what her guests can expect in the hours to come.
Tochihara demonstrates the ritual hand-washing that precedes entry to the tea house.
Behind the scenes, tea and snacks are prepared in the small kitchen.
A tea kettle and decorative bowl sit on a tatami mat inside the tea house.
Guests make sure to remove their footwear before stepping onto the tatami mat.
The ceremony begins.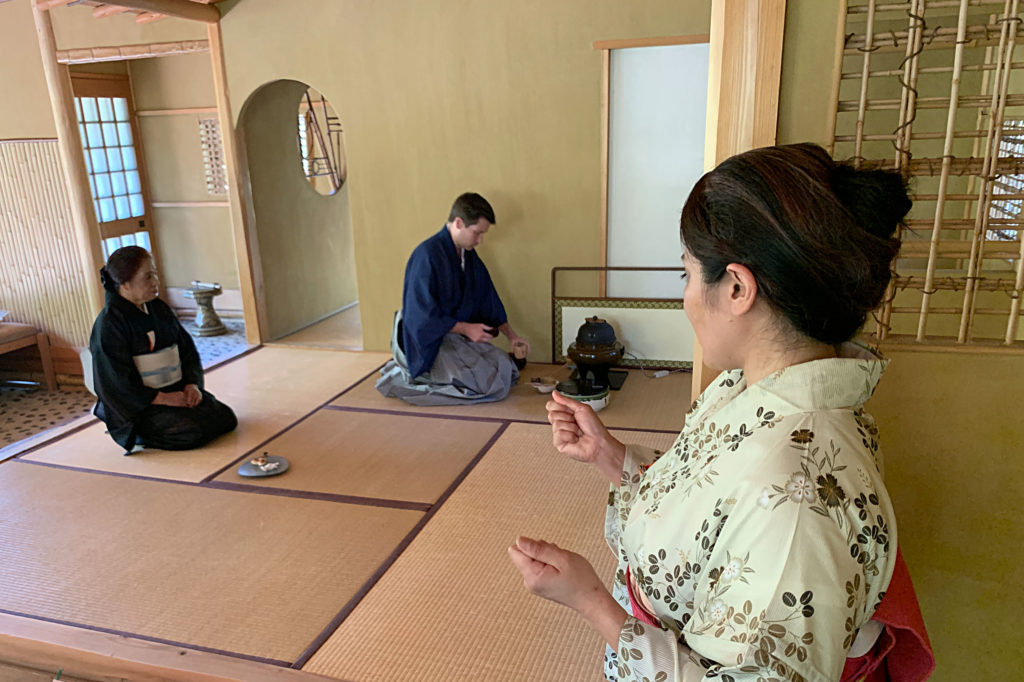 Tochihara explains the tea ceremony before participants are invited to join in. Tea was brought to Japan from China around the time of Zen Buddhism's birth.
Ceremonial bowls are filled with matcha green tea. Guests are encouraged to slurp the final drops to reveal the decoration at the bottom of the bowl.
Guests take part in the tea ceremony, which is about much more than drinking tea. It's about quieting the mind, being in the present moment and appreciating beauty.
You care.
You want to know what is really going on these days, especially in Colorado. We can help you keep up.  The Lookout is a free, daily email newsletter with news and happenings from all over Colorado. Sign up here and we will see you in the morning!