The Local 303: Colorado Artists We're Featuring November 2019
Anthony Isaac/Courtesy of the Artist
Are you a Colorado musician who wants to be featured in the Local 303? Send us your music.
We play Colorado music every hour and The Local 303 spotlights the best from emerging and beloved artists in our scene. 

Meet November's picks:
Big Dopes
Hometown: Denver
Formed: 2017
Latest Release: Crimes Against Gratitude, self-released, Aug. 23, 2019
Catch Them Live: Oct. 26 at Lulu's Downstairs
About: Big Dopes channels the loose, lighthearted feel of '90s alternative and indie like Built to Spill, with a conversational vocal style inspired by Lou Reed, Paul Simon, and Leonard Cohen. Lead songwriter Eddie Schmid (also of Denver dream-pop band Oxeye Daisy) uses a warm baritone voice to sing through neuroses about long-distance relationships, being a house guest, and wasting money on busted headphones. Veteran drummer Ricky Brewer lends subtle rhythmic textures and harmonies, Justin Catanzaro plays energetic, melodic bass lines, and Paul Simmons (also of Denver band Turvy Organ) layers on colorful violin, synth, and guitar, adding up to a sound that is at once intimate and inviting. Their debut album Crimes Against Gratitude features contributions from Lela Roy of Oxeye Daisy, Ilya Litoshik of Turvy Organ, Erica Bisbey of Cool Accent, and Andrés Diaz and Josh Fuson of Montropo.
Band Website: big-dopes.com
Get Social: Facebook, Instagram
Colfax Speed Queen
Hometown: Denver, CO
Formed: 2012
Latest Release: Dirty Mirror, self-released, October 16, 2019
About: Once born out of the crystal clear Rocky Mountain water, Colfax Speed Queen quickly dirtied their bones with the guiltiest of life's pleasures; just like their heroes from the '60s and '70s. CSQ is far from a revival band though. They're an original breed of garage, punk, rock, and dumpster surf. CSQ is not about going fast. They're about being hopped up and strung out on life, liberty and the pursuit of happiness.
Band Website: http://colfaxspeedqueen.bandcamp.com/
Get Social: Instagram, Twitter, Facebook
Hound Heart
Hometown: Now based in Denver, Alli Walls is from Fort Pierce, Florida and Isaac Friend is from Richmond, Virginia
Formed: 2017
Latest Release: Hound Heart EP, self-released on March 9, 2019
About: Alli and Isaac met at a music venue in Richmond, Virginia some time in late September of 2017, after Isaac had stepped off stage from a show he'd played that night with his then band, Lady Empire. Isaac was a Richmond native and long time local drummer and songwriter, and Alli, originally from Florida, had just moved to the city to pursue music on land after two years of performing as a singer on cruise ships. From there, they met almost nightly in the basement of Isaac's downtown apartment building. In that long, echoey hallway— with an old Gibson guitar—they crafted and honed their sound, learning the nuances of each other's voices, felt the magic of well crafted melodies and powerful lyrics. The magnetism of each practice and performance grew, and they built a dedicated partnership with a vow of commitment to their art. In 2018, under the name 'Isaac & Alli', they started playing as a duo throughout the Richmond area, garnering support from the local music scene, with Alli often joining Lady Empire as a guest vocalist. That June, they made the difficult decision to move to Denver, Colorado to expand their project in a new city, and soon thereafter began performing under the name Hound Heart.
Band Website: https://www.houndheartmusic.com/
Get Social: Instagram, Facebook, Twitter
Kingsly
Hometown: Denver
Formed: 2019 
Latest Release: "Feelings featuring Skeleton Ocean" (single), Staycation Records, Aug. 16, 2019 
About: Kingsly is a hip-hop project led by co-writers and producers Jeff Cormack and Joseph Hoskins. They write the songs and enlist artists/vocalists on every track.  The duo emerged when Cormack was working in Los Angeles with Timbaland's production team. 
Kyle Emerson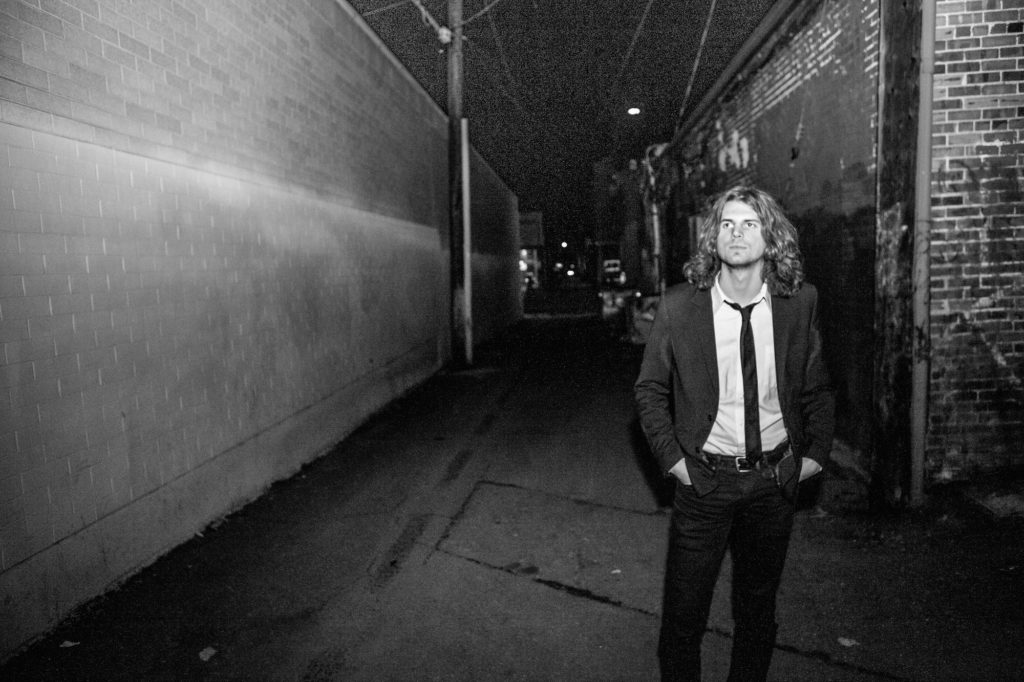 Hometown: Denver
Formed: 2017
Latest Release: Only Coming Down via Swoon City Music (November 1, 2019)
Catch Them Live: Bluebird Theater (November 8, 2019) 
About: Kyle Emerson, Denver's buzzy indie-rocker, released his sophomore album, Only Coming Down, on November 1st via Swoon City Music. As a follow up from Emerson's 2017 debut album, Dorothy Alice, it puts the singer/songwriter's skills on display, in which he deftly expands his garage-pop sensibilities with lush full-band arrangements and plenty of toothsome melodic hooks. At turns dreamy and driving, Emerson's new release bridges classic and contemporary sounds to create a warm, inviting, and introspective atmosphere. The new album was co-produced with Emerson's drummer Mark Anderson, who also took over engineering duties alongside James Barone (Beach House, Nathaniel Rateliff, Tennis).
Band Website: www.kyleemerson.com
Get Social: Instagram, Facebook, Twitter
Neoma
Hometown: Denver via Cuenca, Ecuador
Formed: 2017 
Latest Single Release: "Young" self-release on June 12, 2019
Catch Her Live: Lion's Lair on October 13
About: Neoma has captivated music lovers all over the world with her dreamy yet energetic "Lunar Pop" hits. In 2017, Neoma hit the top of the Ecuadorian charts with her infectious single "Real." Since then, she's played concerts to thousands of fans throughout South America. Hundreds of thousands of fans have enjoyed Neoma's music videos and have streamed her songs on digital platforms. Recently relocating with her producer, Danny Pauta, from Cuenca, Ecuador to Denver, Colorado, Neoma hopes to spread the joy of her music to the wonderful people of the United States.
Band Website: neomamusic.com 
Get Social: Instagram
Neyla Pekarek
Hometown: Denver
Latest Release: Rattlesnake via S-Curve Records on Jan. 18, 2019 and new single "HiJinx" out Sept. 25, 2019.
About: Neyla Pekarek began playing cello at age nine in her native city of Denver, Colorado. She studied Musical Theatre and earned a degree in Music Education at UNC in Greeley, CO. In 2010, she joined the Denver folk-rock group The Lumineers as a cellist and vocalist, and after 8 years, touring and recording with the band, Neyla parted ways to pursue her own musical endeavors. In January 2019, she released her debut album, Rattlesnake, on S-Curve records, and was recently commissioned by the Denver Center for Performing Arts to develop Rattlesnake into a musical, set to premier in February 2021. Neyla is a proud member of Sweet Adelines International and The Barbershop Harmony Society, two organizations that nurture the craft of Barbershop Quartet Singing. She currently lives in Denver with her husband, Jeff and their pet bunny, Barb.
Band Website: www.neylapekarek.com
Get Social: Instagram, Twitter, Facebook
Shark Dreams
Hometown: Denver
Formed: 2016
Latest Release: Shark Dreams LP, self-release, Nov. 1, 2019
About: Shark Dreams is ethereal indie rock that will put you in a daze then shake you awake.
Get Social: Instagram
The Still Tide
Hometown: Denver
Formed: 2013
Latest Release: "On The Line" (single), Mod y Vi records, Oct. 4, 2019 and Between Skies EP released on Mod y Vi in January 2020
Catch Them Live: Between Skies EP Album Release at Hi-Dive (January 17, 2020)
About: Anna Morsett has never been in one place for too long. Whether traveling in her mind or in actual transit, she has always been searching for the steadiness that her band name implies: The Still Tide. While Morsett's project has gone through several iterations, hometowns and releases the one constant has always been her honest, intentional and luminous brand of indie rock. Influenced as much by growing up in the Pacific Northwest as by her experiences traveling the globe as a guitar tech for artists such as The Tallest Man on Earth and Kaki King, The Still Tide is Morsett's true and heartfelt landing place for her confessional lyrics and intricate guitar work.
Whippoorwill
Hometown: Fort Collins
Formed: 2016
Latest Release: The Nature of Storms out Nov. 15, 2019
About: It's a turbulent time to live in America. Fort Collins alternative folk rock trio, Whippoorwill, have at once captured the problem and offered the solution in their highly-anticipated debut album, the Nature of Storms. "These songs were birthed of storms," says Whippoorwill vocalist Alysia Kraft. The full-length album came to be while the band navigated different types of storms: Meteorological instability, as the band white-knuckled on tour through Colorado bomb cyclones, Oklahoma tornados, Texas floods, Northwest forest fires and Wyoming white-outs; Political storms, weathering the ebbs and flows of a torn nation; and personal storms, working through the volatility in their personal lives as they committed to being a band together. Produced by J.Tom Hnatow (Horse Feathers, Vandaveer) and mixed by Duane Lundy (Jim James, Ringo Starr) at Lexington, KY's Shangri-La Studio, the album hovers heavy and atmospheric, about to come crashing down. Their brand of alt-folk, both gritty and transcendent, captures the feeling of being inundated by rough waves, wearing away the parts of oneself that don't serve you and knowing that the worst is still to come. The calmer moments are lush and needed, but there's a theme of things being unsettled, unstable, and needing badly to come to a place of reckoning and resolution. Still, Whippoorwill don't dwell in the madness for too long; The Nature of Storms is a slow burn toward a much needed catharsis, capturing the stillness and exhilaration of making it through something that tested all of you. 
Band Website: https://www.whippoorwillya.com/
Get Social: Instagram, Facebook, Twitter
Wildermiss
Hometown: Denver
Formed: 2016
Latest Release: EP 2 out Nov. 22, 2019
About: A lot has happened since Wildermiss released its debut in 2017. In the two years since, the members of Wildermiss—Emma Cole, guitarists Josh Hester and Seth Beamer, and drummer Caleb Thoemke—have built up a massive and fiercely loyal grassroots
following in its hometown of Denver, Colorado, and crisscrossed
the country winning over fans as the supporting act on tours with the Oh Hellos, Jared and the Mill and Bronze Radio Return. The
outfit's ascent has all been organic. The members of Wildermiss
have attracted fans the old fashioned way by writing memorable songs and playing their hearts out each night, winning over fan
after fan one at a time. As viewers who happened to catch
Wildermiss on Last Call With Carson Daly can attest, the act isn't a tough sell. Portions of the band's set at the El Rey Theater in Los Angeles were captured for broadcast, and the performance was
so compelling that it ended up airing on two different episodes of NBC's late-night show. 
Band Website: www.wildermiss.com
Get Social: Instagram, Facebook, Twitter
xOxford
Hometown: Englewood
Formed: November 2018
Latest release: "Mezcal" (single), self-release, July 22, 2019 and Warm Bodies (single), self-release, Oct. 18, 2019.
About: xOxford (pronounced Oxford) makes dreamy, synth drenched indie pop and is the result of a collaboration between RHIMMS & Eric Lake. Both Rhimms & Eric have previously released solo music primarily in the realm of dance music, but connected over their love for new wave, indie rock, and dream pop and decided to write and record together after meeting through Denver's own TheHundred Presents: STEAM Wednesdays parties. xOxford is currently recording their first string of singles & debut EP and premiered their act at Denver's Underground Music Showcase in 2019.
Band URL: xOxford.com
Social Handles: Instagram, Facebook, Twitter
You made it!
You love learning about new music and the Denver music scene. We have a weekly newsletter for you -- Inside Track. Sign up here to stay in the know about the hottest Colorado concerts and how you can score tickets!