The Local 303: Colorado Artists We're Featuring For April 2021
Courtesy of the artist
This month in the Local 303 we're spotlighting local musicians as well as celebrating new music from established Colorado acts. 

April welcomes DIY mainstays American Culture, who have been performing and releasing music since 2014. We are also excited to share the first single from Iceland-based, former Coloradoan John Grant ahead of his highly anticipated fifth album Boy From Michigan that includes songs about growing up in Michigan and also life in Colorado.

Denver's Rubedo signed to a label from Mexico City called Amatista and we will hear songs from the first of four parts of their upcoming album being released throughout the year. The Mañanas recently put out their debut that has influences of 60's mellow rock and indie Latin alternative.

Other debut albums include records from VALDEZ, which is Nate Valdez, one-half of rock band In the Whale. Connie Hong of Ivory Circle debuts as Fair Elle and folk pop duo LVDY will release their debut this month too.

We will highlight the music of Felix Ayodele with his electronic project as Felix Fast4ward and more soulful music with his band The New Moons. We will play the latest by Monalicious who also founded Free People Records and Eolian, a musical outlet from Ian O., a Denver artist who's played in bands for over 20 years.

Discover new music by electro-pop band Video Girl, soul-pop by Zoe Berman, and R&B from SF1.

While we can't wait for the day when we can be back in the studio or at a concert, our music scene continues to thrive and we hope you'll fall in love with the Colorado artists we are featuring this month!

Meet some of these bands virtually. The livestream of our next Local 303 Virtual Meetup will be on Apr. 26 at 4 p.m. MT on our homepage or watch from YouTube.

Meet April's picks:
American Culture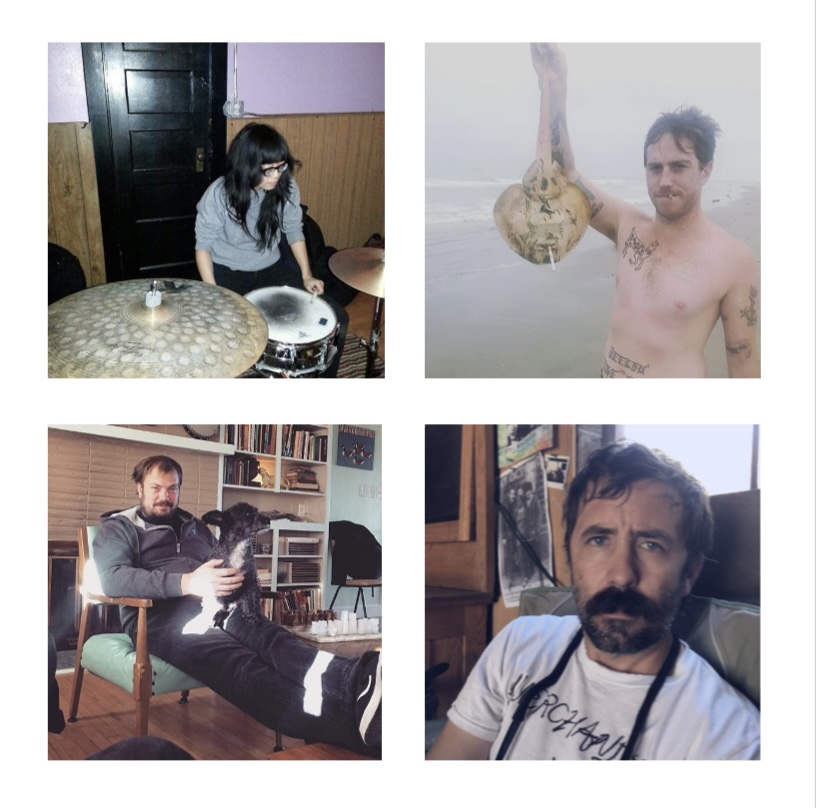 Hometown: Denver, CO. Originally Chris- Grand Junction, CO, Kim- Denver-CO, Lucas- Lincon, NE, Michael- Long Beach, CA

Formed: 2014

Latest Release: For My Animals, Happy Happy Birthday To Me Records, Feb. 5, 2021

About: Nothing is more American than the (flawed) idealism of rugged individualism. But any ruggedness you see in Denver's American Culture (the band) only comes from years of touring, living in a GMC van, lugging that bass cab down another steep DIY basement staircase.

Punk but not rock. This is DIY music. But it isn't alone. It's a culture, a community. One that American Culture and so many of their peers have nurtured, town after town, basement after basement, selling one record at a time not to "fans" but to friends. Chris, main songwriter for American Culture considers the band a Trojan horse for his poetry. "Poetry is super awkward and even embarrassing as a live performance. To do it or to see it done. Even just reading it from a page can be cringey. But a cool band is a great way to sneak some poetry to people."

Chris is a veteran to the underground DIY scene. Touring exhaustively since the early 2000s, he's definitely cut his teeth. Accomplishments include, touring with punk legends The Meat Puppets, playing in a backing band for Daniel Johnson and on American Culture's first record, guitar hero J Mascis lends a guest lead track. Like their favorites, The Meat Puppets, Crass, The Grateful Dead, The Feelies, AC does whatever they feel. Recorded on 4 track cassette machines and bootleg software in various Denver basements, there's bits of noise-pop, outsider lo-fi, washes of psychedelia and even hints of Jamaican dub influence here. It's definitely punk. Punk but not rock. 

American Culture seems to be from different era. A time when people didn't have anything else to do but walk around the mal or smoke cigarettes out back. You made new friends by maybe seeing a Dead Milkmen tattoo peeking out from under a sleeve, or 'Sonic Youth' scrawled in sharpie on the rubber toe of their converse. You didn't know each other, but, also, somehow, you did. Same with American Culture. (Again. The band.) 

Musicians That Inspire: I like the 80s-90s punk bands that didn't sound like cookie-cutter punk. Sonic Youth, Meat Puppets, Dinosaur Jr. Also, Crass and the Grateful Dead.

Do you feel like 2020 has shaped you as a musician? If so, how: No. It only slowed us down. But... I've learned to play a kind of fake version of pedal steel and I invented a 12 string electric guitar where the 6 octave strings are attached to a tremolo and the 6 regular strings are not so you get this kind of natural chorus. I'm excited to make new songs with the band with it!

Website: Happy Happy Birthday To Me Records, Jigsaw Records

Get Social: Instagram
Eolian
Hometown: Denver

Formed: Eolian in 2008, playing in Denver since 1992.

Latest Release: Division, Self-Release, Mar. 12, 2021

About: A musician, producer, and editor, O'Dougherty has played with Ian Cooke, Discomfort Creature, Slim Cessna's Auto Club, Uphollow, Tauntaun, and others including performances with Fugazi, Nathaniel Rateliff, Blonde Redhead, Colorado Symphony, and more. 

Musicians That Inspire: Judee Sill, Peter Gabriel, Fiona Apple

Do you feel like 2020 has shaped you as a musician? If so, how: I've been writing songs and releasing albums since the early 1990s in various bands, but started releasing a song each week in 2019, 52 in all. March 19th 2019 a storm knocked out power for days on my side of the street, while the other side remained with light and access. I started writing songs in this theme, then continued the next March 12th 2020.

Division, released this March 12th, connects the fiction and non-fiction loss of power, heat, access, ethics, and community, but attempts to unify with hope and positivity. 

Website: https://eolian.bandcamp.com/

Get Social: Instagram

Fair Elle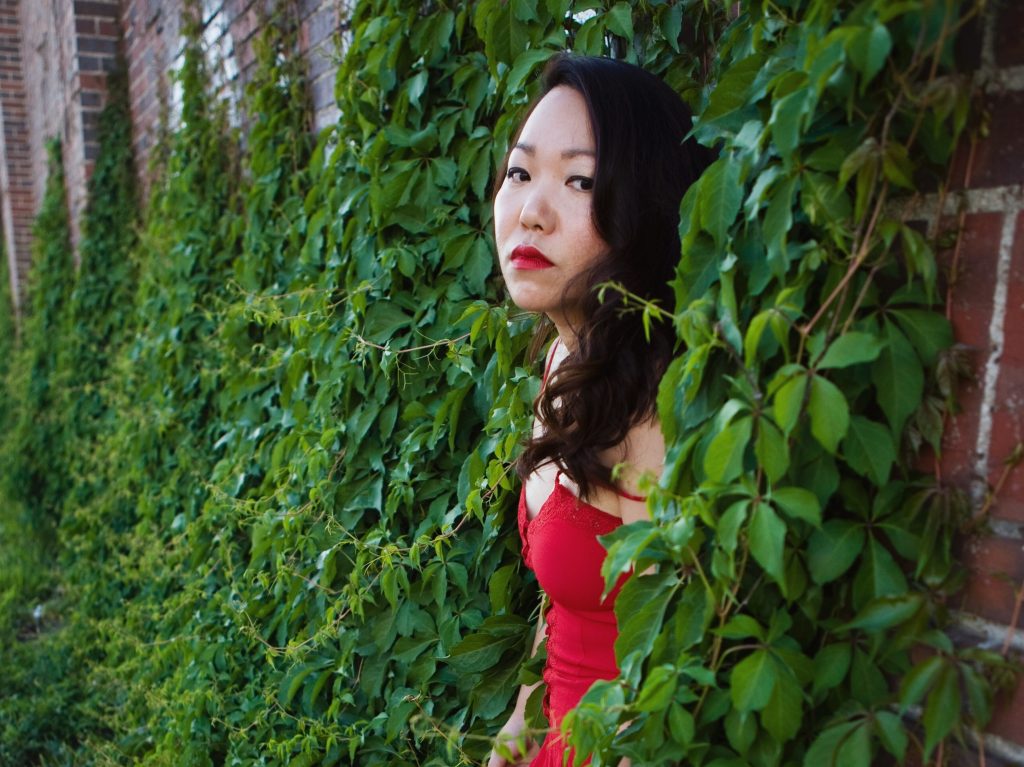 Hometown: Aurora, CO

Formed: 2016, I think? I've played shows as Fair Elle for a few years but only sporadically... I've been planning to do something with it for a while, though.

Latest Release: I'm Sorry You Feel That Way, Self-Released, Mar. 26, 2021

About: From Denver, Colorado, Connie Hong has set herself apart as a singer and songwriter through her vocal agility in combination with story-driven and heartfelt lyrics, set against a minimalist instrumental background.

In Fair Elle, Hong utilizes her voice truly as an instrument of its own right, creating ethereal imagery in vocal harmonies and melody lines, in a similar vein to artists such as Kimbra, Regina Spektor, and Rachel Yamagata.

Musicians That Inspire: The Beach Boys, always. And since my parents used to bribe me with Mariah Carey CDs, I can't deny she's an inspiration, as well. I've come in and out of obsession with other musicians/bands but those two seem to remain my constant.

Do you feel like 2020 has shaped you as a musician? If so, how: It definitely has. For how many times I've said that I wished there were more hours in the day to focus on the things I wanted to pursue, such as this solo project, a lockdown during a pandemic will certainly give you that time. For better or for worse, I suppose. I'm thankful that I had an outlet for all that I wanted to express and the resources to accomplish it. To not have the normal distractions and being forced to just stop and be still was a challenge that I'm grateful I was able to take advantage of.

Website: fairelle.me

Get Social: Instagram, Facebook
Felix Ayodele aka Felix Fast4ward
Hometown: I'm originally from Evanston, Ill & I've lived in Denver for almost 2 decades. My new band The New Moons : Tim Philpott (Originally L.A.) , Mike Chiesa & Mark Emmons are from Denver, CO 

Formed: Officially we formed in 2019 upon the release of the Walking Distance LP but have been playing for many years together.

Latest Release: Felix Ayodele - Walking Distance, Self-Released, Mar. 12, 2019 / Felix Fast4ward - VSOTI, Multidim Records, Jan. 2021

About: Felix Ayodele is a multi-instrumentalist, producer, sound painter & singer-songwriter. His sound along with the New Moons is a blend world music jazz & soul with a unique improvisational approach to the pop song aesthetic.

Musicians That Inspire: First Nina Simone her catalogue is legend; also she has a version of Gilbert O'Sullivan's (Alone Again Naturally) that I've played over and over during lockdown that gives me so much joy even though it's a sad tune. Of course we have  Björk & Ray Charles, , that's my musical trinity.   

Do you feel like 2020 has shaped you as a musician? If so, how: 2020 came with a massive share of both suffering & opportunity. The way 2020 shaped me musically has been freeing up time to focus on developing more foundational components of being a musician  all while strengthening my approach to creating. This inner time gave me a clearer answer to why music is so important for me to create.  

Website: felixmusic.net

Get Social: Instagram, Facebook
John Grant
Hometown: Was born in Buchanan, Michigan and lived there until 12, then moved to Denver in 1980, spent about 20 years there altogether with a 6-year stint in Germany and 4 years in NYC and over a year in Texas.

Formed: My career as John Grant started in 2008 when I moved from NYC to Denton, Tx to record my first solo record with Midlake.

Latest Release: Boy From Michigan, Bella Union, Jun. 25, 2021

About: John Grant arrived at the studio to begin recording his fifth solo record,  Boy from Michigan, on 1st March 2020. "So, basically right at the beginning of the pandemic nightmare and all throughout the  Presidential campaign," he says. For Grant, lockdown was largely academic. He is insular by nature and removed himself from his native America in 2011,  decamping to Iceland. From afar, the US Presidential race loomed large, though, igniting potent memories of the country which shaped John Grant. 2020's temporary  destabilizing  of world order suits  Boy from Michigan's intent just fine.  

Somewhere in the last decade, John Grant established himself as one of the great musical chroniclers of the American Dream, angled mostly from its flipside. What if everything you were promised, if you worked hard, loved hard, played and prayed hard, it all turned to ash? "That's where I was throughout this whole thing," he notes. "These songs feel visceral to me. You end up marinating in the spirit of that place you grew up in. Some people really thrive in that." Many don't. Grant stopped being a boy in Michigan aged twelve, when his family moved to Denver, Colorado, shifting rust to bible belt, a further vantage point to watch collective dreams unravel. "I quickly learned all about the American caste system and where I fit in. Or didn't," he says. The repercussions of both remain.  

A compulsive over-sharer, Grant lays it all out for careful cross-examination in his most biographical work. In a decade of making records by himself, he has playfully experimented with mood, texture and sound, all the better for actualizing the seriousness of his thoughts. At one end of his musical rainbow, he is the battle-scarred piano-man, at the other, a robust electronic auteur.  Boy from Michigan  seamlessly marries both. 

Grant is the misfit's misfit: too weird to be mainstream, too mainstream to be weird; too sad to be happy, too sharp not to crack a mordant joke about it. The dolorous ace in his song-writing pack is to gauge impressionistic childhood experiences against their amplified adult consequences. "The American Dream can cause scarring and some nasty bruising," he sings in the opening, title song of the new record. "The American Dream is not for weak, soft-hearted fools," it resolves.  

Boy from Michigan  sets out its stall early in order to fan his lyrical deck wider. The record's impressive reach builds toward conclusions, where once recriminations and questions lived. Grant knows America well enough to document it in microscopic, painterly detail. The brittle intensity of the early life experiences of a middle-aged man twist stealthily into a broad metaphor for the state of the nation. 

A John Grant album always feels like vignettes divined from a tart book of poetry.  "Boy from Michigan"  is the author's shaggy-dog story, a novelistic approach where songs are more like chapters in a leatherbound book bought from a favourite thrift store. "I guess I'm just thinking about where I came from," he notes, "and what I went into." 

With Cate Le Bon in the production chair, Grant has pared back his zingers, maximising the emotional impact of the melodies, stripping the noise of vaudeville and mood-enhancing a fruitful, spare, strangely orchestrated new world for him to live in. A clarinet forms the bedrock of a song. One pre-chorus feels lifted from vintage Human League. There is a saxophone solo. The record swings between ambient and progressive, calm and livid. 

Grant first met Le Bon when they performed on the Park Stage at Glastonbury in 2013 and they quickly became friends and fans of each other's work. She subsequently duetted with Grant at the Royal Albert Hall in 2016 with John returning the favour at Green Man in 2018. They often talked about Cate producing an album for him. "Cate and I are both very strong-willed people, which is excellent", says Grant.  "Making a record is hard on a good day. The mounting stress of the election and the pandemic really started to get to us by late July and August. It was at times a very stressful process under the circumstances, but one which was also full of many incredible and joyful moments."  

With the frenetic backdrop to its incubation playing out in the distance, the narrative journey of  Boy from Michigan  opens with Grant returning to his artistic prettiest. It begins with three songs drawn from his pre-Denver life: the title song,  "The Rusty Bull"  and " County Fair." "It's my Michigan Trilogy," he says. Each draws the listener in to a specific sense of place, before untangling its significance with a rich cast-list of local characters, often symbolizing the uncultivated faith of childhood.  

"The American dream is only about money," he states baldly. After they initially became friends, Le Bon encouraged Grant to read Kurt Vonnegut's  Slaughterhouse Five. "He talks about how poor people in the States have been made to feel ashamed of themselves. If you're not making millions of dollars, it's because you are not trying, and you don't love yourself enough. You are a failure as a human being. And it's fucking perverse." 

Tracks four and five,  "Mike and Julie"  and  "The Cruise Room," are perhaps the most affecting of the record, plunging deep into Grant's late teenage years in Denver. In the former, an atypical ambient swell, Grant is confronted by a friend who wants to be with him, a man he brick-walls by purposefully positioning a mutual female friend in between as he cannot yet face his own sexuality. "Mike was the first guy I had sex with. He went to our church and was my best friend for years but I was never once able to talk to him about what happened between us." In the latter, he revisits the untouched, faded grandeur of the Art Deco bar at Denver's Oxford Hotel ("just fucking gorgeous") for one last night as a young man before trying his luck in Germany, to see if Europe is a better fit. Patsy Cline plays on the jukebox. Cassettes are swapped. Promise still exists. 

Cementing the mid-point of the record are a pair of skittish, scholarly dance tunes,  "Best in Me"  and  "Rhetorical Figure." The latter is built in the lineage of his nascent electropop darlings, Devo, suggesting a formative world in which brains are regarded as horny as bodies. "Now, wouldn't that be a thing?" Dropping the pace,  "Just So You Know"  is the most familiar, John Grant-ian of his songs on the record. It is meant as a song to comfort his nearest and dearest after he's gone.  

Childhood as a horror narrative returns on  "Dandy Star," observing the tiny Grant watching the Mia Farrow horror movie  See No Evil  on the old family TV set in which a blind girl arrives back at her Aunt and Uncle's home after a date and, after sleeping through the night, awakens in the morning only to discover gradually that everyone has been murdered. Of course the killer comes back to finish the job. The song is a love letter to the girl's horse, Dandy Star,  who blinded and ultimately saved her character. "I was too young to be watching that," he says, "it was sort of blurry and it terrified me and I never forgot about it. I searched for it for at least 25 years before finally finding it again." 

These nine songs are the tumescent prologue to his grand climax. The pure smut of  "Your Portfolio"  imagines the US economy rewritten as a throbbing libidinous cock. "It's where we are now in The States," he says. "We worship money and any pretence that there's any worship of anything else going on – like a loving God, for example – is just pathetic. Character doesn't matter. Intimacy doesn't matter. Nothing else matters. Wealth is sexualised. It's a poem in honor of money. The song sounds funny, but I think it's probably one of the darkest and most serious on the record." Here lies another Grant signature song-writing move: you're laughing now but, honey, you'll be crying by the way home. 

In  "The Only Baby"  (for casual Grant sideliners:  Boy From Michigan's  "Glacier " moment), he finally removes his razor blade from a pocket to cleanly slit the throat of Trump's America, authoring a scathing epitaph to an era of acute national exposition. He positions the very soon to be former president as the bastard child of the nation's virgin mother: "Don't look so glum/There's no reason to be sad/Because that's the only baby that bitch could ever have." As a final coda, on  "Billy," he gets to the causation of all this, a prevalent culture of hyper-machismo, one which fashioned us all for failure. 

"These songs are about taking responsibility," says John Grant. "On every one of my records I talk about a cruel truth of the world, that whatever happens to you in your first eighteen years, if you don't go out and thrive and succeed, people say 'What the hell is wrong with you?' It doesn't matter what was done to you or how bad it was. You are responsible now for getting over it, having a life and figuring out how to thrive. And of course that's the only way it can be." 

The final irony. In his own accidental, skewed manner, John Grant may just have nailed, if not  the, then at least  an  American Dream. Bruised and scarred he may be, but the boy from Michigan is no weak-hearted fool. Success has multiple weighing scales and measurements, not all pecuniary. 

Musicians That Inspire: There are too many to count - ABBA, all 70s AOR, Cabaret Voltaire, DEVO, Chris & Cosey, Talk Talk, Cocteau Twins, Dead Can Dance, Eurythmics, The Cure, Skinny Puppy, Ministry, R.E.M., Bauhaus, The Cars, Kate Bush, Throwing Muses, Pet Shop Boys, Visage, Yello.

Do you feel like 2020 has shaped you as a musician? If so, how: I don't feel it has shaped me as a musician. Although I have to say, the 2020 election definitely had an effect on the content of my current album. The pandemic less so, but again, it was because of the pandemic that I was able to spend as much time as I did preparing the new record.

Website: https://johngrantmusic.com/

Get Social: Facebook, Instagram, Twitter, YouTube, Spotify, Apple Music
LVDY
Hometown: Denver, CO (altho Kat grew up in Portland)

Formed: Summer of 2018

Latest Release: "Gold" (Single), Self-Released, Mar. 8, 2021 and LVDY (LP), Self-Released, Apr. 16, 2021

About: LVDY (pronounced LADY) is a Colorado-based indie-folk duo comprised of Kathleen Hooper and Aubrey Mable. Their uplifting sound and intimate storytelling is a delightful recipe of singer-songwriter, indie-folk, with powerful melodies and harmonies that speak to the senses. Their ethereal harmonies, musical warmth and meaningful lyrics find inspiration in the beauty of the outdoors as they draw influence from artists like Maggie Rogers, Rising Appalachia, Joseph and Sara Bareilles. 

LVDY has supported incredible acts like LÉON, Joseph, and Morgan Saint and has traveled the world sharing their music. Their dedicated fans, known as the LVDYMOB helped support a successful Kickstarter campaign, allowing them to create their debut album, dropping April 16th, 2021.

Musicians That Inspire: We love Maggie Rogers' authentic ability to share exactly what's on her mind and pull us in with her gorgeous harmonies and unique production. We have fallen in love with the sister trio, Joseph, whose lyrics and building of songs teach us so much as musicians. We're huge fans of Joy Oladokun with her powerful messages and simple, beautiful production.

Do you feel like 2020 has shaped you as a musician? If so, how: While the pandemic separated us, 2020 offered us a chance to slow down. We went from living together to living 7 hours apart, with new parts of our lives taking shape. We finished our debut album virtually and found creative ways to share our music live through "Front Yard Tours" and livestreams. New music is flowing, with ongoing inspiration amidst the chaos and massive shifts we've faced as individuals and as a duo. We're eagerly looking forward to the world of live music coming back, as we believe music is medicine. We hope our songs can offer a sense of connection and truth as our world continues to grow and heal.

Website: www.lvdymusic.com

Get Social: Spotify, Linktree, Instagram, Facebook, YouTube, Twitter, Soundcloud
The Mañanas
Hometown: Denver, CO

Formed: 2019

Latest Release: Cheers, Soundbreaker Records, Feb. 19, 2021

About: The Mañanas is an alternative rock project hailing from Denver. After years of songwriting on his own, lead singer/guitarist/songwriter and project brainchild Brandon Unpingco teamed up with producer Danny Pauta in 2019 to lay down the foundation of the musical project that today is known as The Mañanas. The project's debut single, "Patiently," was released in April 2020 and is packed with fun choruses, jangly guitars, and low-yet-also-hi-fi production. The group's debut album, "Cheers" was released February 2021. The album includes collaborations with musicians from Denver (Civil Engineer on "Lucia") and Ecuador (Nockah & Agustin Rodas on "Back to U").  

Musicians That Inspire:  The Mañanas take inspiration from the mellow classics of the 60's and the current Latin indie scene. We've curated a playlist that includes some of our favorite tunes that inspired us during the making of Cheers. Check out The Mañanas Jams on Spotify.

Do you feel like 2020 has shaped you as a musician? If so, how: We started The Mañanas with our driving focus being live performances. We've had limited opportunities to play live because of the pandemic. However, we don't think we would have had the time or creative energy to finish our new album if it wasn't for all the time we got to spend in Danny's home studio because of the lockdown. Now that we are in the final stages of the pandemic, we have a few Denver shows lined up that we are anxiously anticipating on announcing soon.

Website: https://soundbreakerrecords.com/artist/the-mananas/

Get Social: Instagram, Facebook, TikTok
Monalicious
Hometown: Denver, CO

Formed: 1995 (or 2009)

Latest Release: A Moment in Time EP, Free People Records, Mar. 29th 2021

About: Mona (Monalicious) is a musician and community leader from Denver, CO. They founded FM4FP in 2013 and have been active in the Denver music scene ever since. Since leading local bands such as, Twin Flame Medicine and Flowers of Mass Production, they now write and perform all of their music as Monalicious. In 2015, Mona started co-facilitating the Denver Chapter of the Balanced Breakfast music industry meetup with local legend, Reed Fox. Currently, Mona is a Teaching Artist and Lead Program Coordinator at Youth On Record, a nationally recognized non-profit organization that brings artistic opportunity to underserved youth.

Musicians That Inspire: The Internet, Erykah Badu, Hiatus Kaiyote, Alina Baraz, Kaitlyn Williams, Ghost Tape, Anderson .Paak, UMI and Tom Misch.

Do you feel like 2020 has shaped you as a musician? If so, how: Most definitely. 2020 was a year of pioneering new ideas and pushing myself to stay motivated and inspired. This was also the first year that I started producing more r&b style music, which led to the creation of this album.

Website: https://www.monaliciousmedia.com/

Get Social: Instagram, Facebook
Rubedo
Hometown: Denver, CO

Formed: The year of the Tiger 2010

Latest Release: Antumbra EP, Amatista Records and RARE Records , Apr. 24, 2021

About: Call it fate or coincidence but it seems that Rubedo –Gregg Ziemba, Alex Trujillo and Kyle Gray–   had to be part of contemporary rock history. The band´s genesis was thunderous and spread immediately among an audience eager for genuineness at the dawn of the new century. The band's sonic chemistry was inescapable.

Lacking pretentiousness from the moment Rubedo stepped onto Denver's music scene, their presence was felt at home and far beyond, as the band found comradery and support in music communities across the country. 

The band made such an impact beyond their hometown that even the mythical Ikey Owens (The Mars Volta and Jack White) was drawn to the become a part of the formula. Owens acted not only as the producer of Rubedo's primal 2012 release Massa Confusa and 2013's Love is the Answer, he became the keyboard player and fourth member. His looming role as the musicians' advisor figured deeply into the artistic and personal DNA of the band – a feeling perceptible even in 2017's Vaca, released years after Owens passed away in 2014. 

In 2021, Rubedo enters a new phase with Blood Moon, their most organic work to date. The album unfolds in a clear evolution of sound but at the same time, keeps the band's essence and creativity. Blood Moon embodies the feeling of an album that has been created gradually.  Blood Moon will be released in 4 phases. April 24th will open the first chapter with the Antumbra ep.

Rubedo is dynamic -- the band has never sought to be like anyone else or made a conscious effort to belong to any scene; belonging has happened naturally. As a band, the sum of their parts contains complex personalities that come through in their music. Rubedo's style is rooted in a positivity and a brotherhood. They do not align with any establishment, acting instead as leaders who connect with their audience through deep love and musical ingenuity.

Musicians That Inspire: Our biggest influence when we started was The Mars Volta. They broke up and Ikey Owens found out on twitter when he was recording our 2nd album Love is the Answer with us. Shortly after, he joined Jack White's band; Ikey introduced us to the work of many of the musicians he was playing with and they, in turn, became big inspirations and mentors to us. Dominic Davis (Jack White's bass player) played and composed with us on the single "Who it Be" and the track "Life We Live." 

We have also been getting a lot of love and inspiration from Michael McDonald. He and his sister Kathy Walker built a studio for us to record this record in. Kathy Walker and her sister Maureen Ferguson sing back up vox on "Who it Be" and "Get Down," and we've been super inspired listening to them singing on Michael McDonald's records. In particular, the song "I Keep Forgetin' " which we mainly knew from Warren G sampling it on "Regulate."

Do you feel like 2020 has shaped you as a musician? If so, how: We spent a lot of time recording new music in 2020, so expect a lot of new stuff from us! 

Website: www.rubedomusic.com

Get Social: Instagram, Facebook, YouTube, Twitter, Spotify
SF1
Hometown: Denver, CO

Formed: 2009

Latest Release: "Games" (Single), Cornbread Entertainment/Big Top Entertainment via The Orchard a Sony Music Company, Jan. 15, 2021

Bio: SF1 is an accomplished emcee, drummer, music producer, songwriter, dancer and actor. He is a Berklee College of Music alumni and Grammy Award considered artist that hails from Denver, Colorado. When performing live, a skilled ensemble of talented musicians, "The Crew" accompanies him on stage. Receiving many accolades, including three Westword Magazine Music Awards in the hip-hop category, SF1 and The Crew are the first and only hip-hop act to play major league baseball's Coors Field.  

His singles "Autopilot" "Love Song," "Without You," "Boomerang," "You," and most recently "Games," have received airplay with iHeart Radio Stations. SF1 has shared stages with the likes of national recording artist, Jake Miller, Robert Delong, Jurassic 5, Big Data, Lupe Fiasco, MC Lars and the legendary KRS-One.  

A hip-hop artist that refuses to be put in a box. His genuine love for music instrumentation is evident in his ability to effortlessly infuse jazz, Afro-Cuban, middle eastern, pop and rock within his energetic sound and compelling live performances. 

Musicians That Inspire: My musical inspirations include Outkast, Quincy Jones, Prince, Tech N9ne and Kimbra.

Do you feel like 2020 has shaped you as a musician? Being socially distant in 2020, offered substantially, more time to hone in on my creativity and figure out new ways to connect with my fans. I found streaming performances from my living room and most recently, performing a multi media set live from The Armory Denver, to be alternatives of the normal concert experience we all love, enjoy and truly miss. The year presented a few obstacles. With any obstacle one must find a solution, stay nimble and persevere.

Website: https://www.sf1music.com

Get Social: Instagram, Twitter, Facebook, Spotify 
VALDEZ
Hometown: Denver, CO

Formed: 2019

Latest Release: "Saint Munchausen" (Single), Party Pooper Records, Aug. 27, 2020; "Ghost" (Single), Party Pooper Records, Oct. 31, 2020; "Orbit" (Single), Party Pooper Records, Mar. 5, 2021; Wishbones, Party Pooper Records, Apr. 9, 2021

About: VALDEZ is a project created by Nate Valdez, a self-taught songwriter and multi-instrumentalist whose work with INTHEWHALE has received consistent critical acclaim.

Hailing from Colorado, his solo project consists of acoustic elements and the songwriting of personal topics. Heavily influenced by Neutral Milk Hotel it is easy to see where his experimental sound has come from. Minimalist but not Lo-Fi, he strives to strip down the overproduction of current music.

Musicians That Inspire: Bright Eyes, Neutral Milk Hotel, The Smiths, Smashing Pumpkins, Dashboard Confessional, Beck, Thrice, and Damien Rice

Do you feel like 2020 has shaped you as a musician? If so, how: I, like many artists, have been changed by the 2020 pandemic. Not only having to learn new technology but also learning how to survive the new music landscape. Without having to tour it has given me time to focus on all the unfinished music I have been wanting to record for a long time. The last year has been very difficult, but i'm hopeful that we will be at the tail end of this pandemic.

Website: https://www.partypooperrecords.com/

Get Social: Facebook, Instagram, Twitter, YouTube, SoundCloud
Video Girl
Hometown: Sarasota, Florida (now based in Denver)

Formed: 2020

Latest Release: Girl EP, Self-Released, Dec. 31, 2020 

About: Video Girl is a three-piece music project consisting of vocalist/lyricist Emily Gaul, vocalist/producer/audio engineer Bryan Pascarella and producer/audio engineer Zaki Elhajoui.

The trio first met each other while growing up, in Sarasota, Florida. Pascarella moved out to Denver last year to stay with Gaul and they have lived there together ever since, while Elhajoui is currently still in Florida finishing up his degree. Gaul and Pascarella would record covers of their favorite songs from the comfort of their home studio and would upload their music to SoundCloud. Recording covers then turned into recording original demos, over instrumentals produced by Elhajoui and Pascarella. With some encouragement from Gaul, the collective went onto sending their tracks to various music blogs, websites, and radio stations. 

Their music is a bewitching combination of acoustic and electronic sounds, creating some of the smoothest indie-pop songs in recent memory. Gaul's and Pascarella's vocals work incredibly well together, and the production handled by him and Elhajoui is just so catchy. The lyricism invites the listener to remember previous relationships and experiences, pulling them into a unique whirlwind of emotions. Video Girl's debut EP, "Girl", is a charming breath of fresh air, and they show no signs of stopping. -Isaac Tellechea 

Musicians That Inspire: There are so many artists/songs we pull inspiration from and our interests are constantly changing so I think this one is sort of difficult to answer. All three of us have very different tastes in music and I would like to think that that shows in our tracks. While working on our EP, "Girl", Emily was listening to a lot of Cocteau Twins and Warpaint and I was really interested in recreating old funk songs and trying to incorporate more interesting synth parts into my production. Zaki and I have always tried to achieve a pretty clean sound in a lot of our previous works but with this project, a lot of the vocal and instrument parts sounded good on the first takes so we went with a more raw sound. At first, I kept trying to clean up the individual parts but Emily really encouraged me to keep more of the original takes and we actually ended up scrapping most of the edits. As far as specific musicians, I'm inspired by artists like Toro y Moi and Reptaliens and the way they record all their music out of their home studios. Some of Zaki's biggest influences come from artists like Jadu Heart, Arlo Parks, and Carole King. Emily is always showing me new music from different genres but I think she tends to be attracted to artists with a unique vocal approach like The Cure and Velvet Underground. -Bryan Pascarella

Do you feel like 2020 has shaped you as a musician? If so, how: Considering the band formed in 2020 and relies on using online platforms to collaborate remotely, I think we would all agree that 2020 has played a huge part in our music. Working remotely is something that can be very challenging but has also helped us shape our music-making process. We video chat every week to go over ideas and have virtual studio sessions to work through demos and finish tracks. With living in different states (Emily and I in Colorado and Zaki in Florida), it would be impossible to do what we do without these platforms. There are so many musicians and people in general that are forced to work remotely during this time and it's something that we are very thankful for, but also continues to push us to grow.
-Bryan Pascarella

Website: https://videogirl.myportfolio.com

Get Social: Instagram, Spotify, SoundCloud
Zoe Berman
Hometown: Simsbury, CT (currently living in Denver, formerly in Fort Collins from 2017-2019)

Formed: Performing solo since circa 2012

Latest Release: "Lilac Hour" (Single), Self-Release, Feb. 19, 2021

About: Zoe Berman is a Denver-based singer-songwriter. Frequently performing as a one-woman band, she accompanies her sultry vocals on the piano and guitar, often complemented by a hand-built suitcase drum played with her feet. Zoe "combines musicality and lyrical poeticism into a hypnotizing mélange of soul, jazz, and americana music" to create a unique sonic experience that defies traditional genre classifications. Her songs are often auto-biographical, brimming with relatable narrative and sensorial imagery.

"Zoe creates songs that are tender and utterly human"; she is deeply passionate about using music as a catalyst for generating interpersonal connection and reinforcing our shared humanity, as exemplified by her song "Age of the Sherbet Man", which was recently acknowledged in an article on NPR's All Songs Considered Blog.

Zoe is currently finalizing a seven-song debut EP entitled "Freezing Heat", which is scheduled to be released in 2021. She has released three singles off of this EP thus far, including her most recent release, "Lilac Hour", a mysterious electropop ballad that utilizes an eclectic mix of organic, found-object and synthetic percussion to paint the picture of a dreamy sunset bike ride through the foothills of Fort Collins.

Musicians That Inspire: Musicians that inspire (or certain songs) that helped shape your sound and vision.Overall, I've been heavily influenced by Raveena, James Taylor, Stevie Wonder, Billy Joel, and Norah Jones. Specifically with regard to this single, I drew influence from Sylvan Esso and Maggie Rogers. 

Do you feel like 2020 has shaped you as a musician? If so, how: Initially when COVID-19 hit, it was a whirlwind of abrupt gig cancelations and general precarity in music, as with essentially every other industry. Personally, I was met with a bracing reality check when my grandparents were both infected with COVID-19 and my grandmother ultimately passed away. I ended up spending four months in Connecticut with my family. This period of respite was incredibly regenerative, and I feel immensely grateful to have had that time to heal and take life at a slower pace.
Naturally, I took a hiatus from performing, with the exception of a few small, socially distant gigs and livestreams, and focused more intentionally on songwriting and wrapping up my forthcoming EP. Inevitably, this time has made me all the more eager to get out and perform, meet and collaborate with fellow local musicians, and connect with others through live music again, but one silver lining of this otherwise remarkably difficult shared experience is a healthy reminder to slow down, find gratitude for good health and other things we typically take for granted, and try to learn and adapt in ways we never previously considered. 

Website: https://www.zoebermanmusic.com/

Get Social: Instagram, Facebook, Bandcamp, Spotify, Apple Music, YouTube
You made it!
You love learning about new music and the Denver music scene. We have a weekly newsletter for you -- Inside Track. Sign up here to stay in the know about the hottest Colorado concerts and how you can score tickets!