Photos, then and now: Revisiting the Marshall fire's devastation one year later, as communities rebuild
The wind along the Colorado foothills on Dec. 30, 2021, had the force of a hurricane.
Gusts measured around the 100 mph mark — strong enough to flip a couple of semi-trailers crossing the Macintyre Street bridge over Highway 58 east of Golden. Strong enough to whip a grass fire south of Boulder into the Marshall fire, drive it at breakneck speed across the western parts of Boulder County, Superior and Louisville as night fell, and turn it into the most destructive wildfire the state has ever witnessed.
More than a thousand homes were destroyed, along with a hotel and a shopping center. One person died, and another remains missing and presumed dead.
I covered the fire, and weeks and months of recovery. Recently I returned to some of the neighborhoods where I documented the original devastation. Here are photos of those places then and now.
The flag was still there
Wayne Shelnutt's place
The fire hydrant and the car skeleton
The foothills visible after catastrophe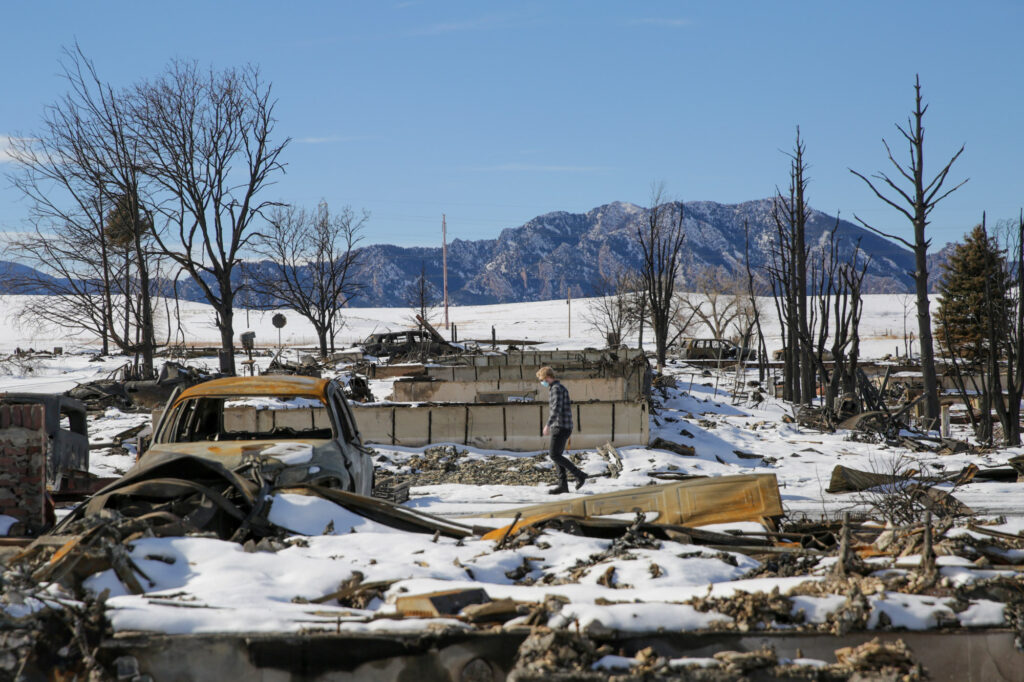 Two sides of Eldorado Drive
The fire came, then it snowed, and then the work began
A destroyed neighborhood begins to transform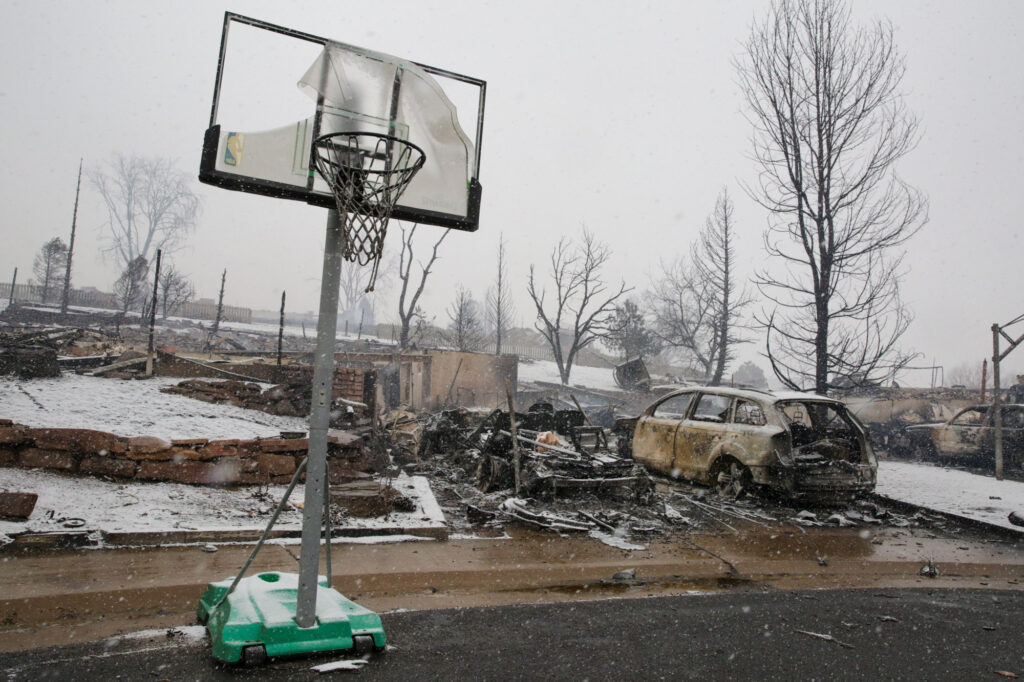 Come home
You care.
You want to know what is really going on these days, especially in Colorado. We can help you keep up.  The Lookout is a free, daily email newsletter with news and happenings from all over Colorado. Sign up here and we will see you in the morning!