Mountain Man Finds Musical And Personal Harmony On 'Magic Ship'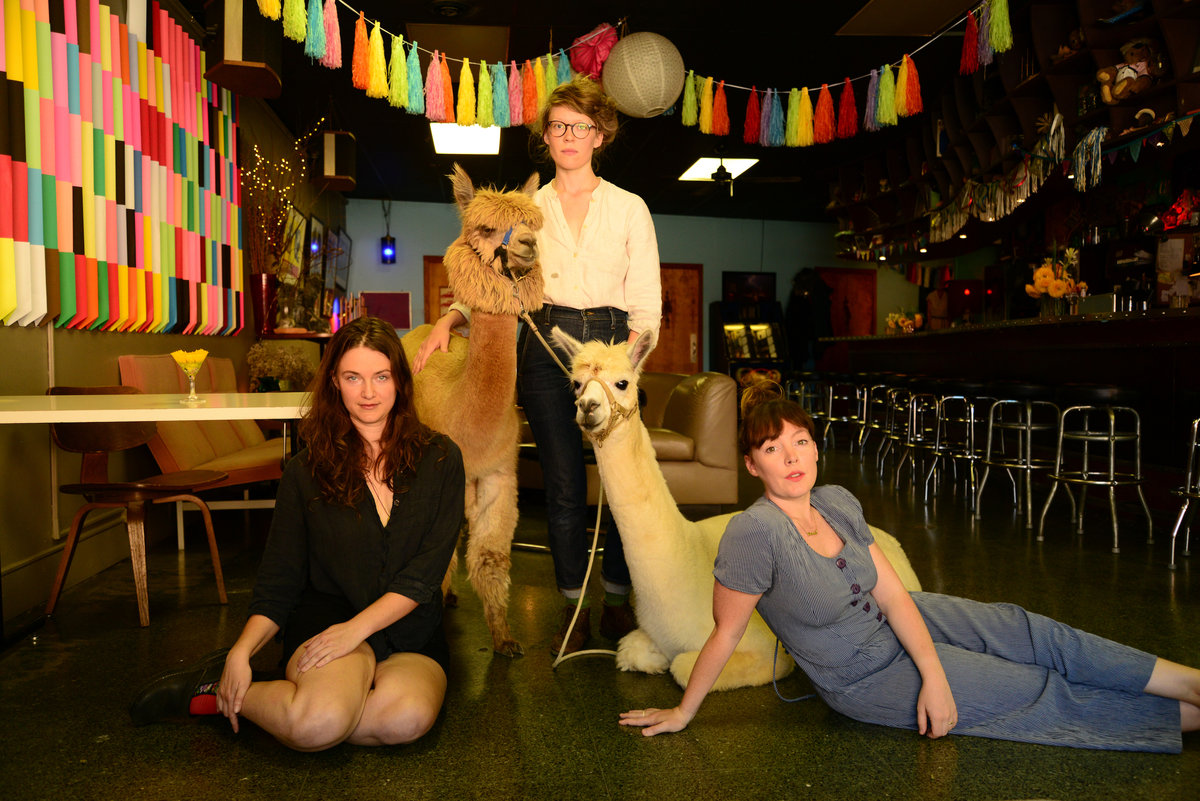 The members of Mountain Man have great musical chemistry. The trio's vocal harmonies are spot on. 
Singer Alexandra Sauser-Monnig says she felt a powerful connection with her bandmates right away.
"It was instantaneous upon beginning to sing together in college," she says. "It felt like we were all casting a spell together. Little green sparks were flying and the air was vibrating."
More Inside Track features from CPR's OpenAir:  
Bandmate Molly Sarlé remembers it even more vividly.
"I distinctly felt like my spirit left my body and was hanging out with your spirits in the middle of the room," she says.
Their musical bond was strong. But Amelia Meath, the third member of Mountain Man and singer for Sylvan Esso, says their personal one needed some work. 
"The green sparks and the magical feeling was why we were a band first," she says. "We weren't actually friends." 
Sarlé remembers being uncomfortable around Meath when they weren't singing. 
"We would sit together at a table in the dining hall after everybody left and just not really know what to say to each other. We were a lot more trepidatious​."
But they knew the strength of their music was too powerful to let awkwardness and personal hang-ups get in the way. Soon they released Mountain Man's debut album to critical acclaim, and found a nationwide fanbase. 
This year Mountain Man released the new album "Magic Ship, nearly a decade after that debut record. Within that time, all three members moved to North Carolina. They saw each other regularly, and spent time cooking together, watching movies and just hanging out. Sauser-Monnig says now they were friends first and a band second.
"We didn't talk about making music with each other until a year and a half ago," she says. "No expectation that it would happen, and the goal being to enjoy each other as people."
"Magic Ship" sounds intimate, like you're in the room with the singers. Most of the album's songs don't even have instruments, just three voices singing in perfect harmony.
Meath says that harmony isn't just musical anymore. It's personal too. 
"We're all really in tune to each other. We're all very emotional creatures. We can be very influenced by each other depending on our mood."
And that's made Mountain Man's chemistry even stronger.
Listen to this episode of Inside Track via the link above. Subscribe to the Inside Track podcast for more new music discovery.