On 'Hollow Ground,' Cut Worms Is A One-Man Vocal Group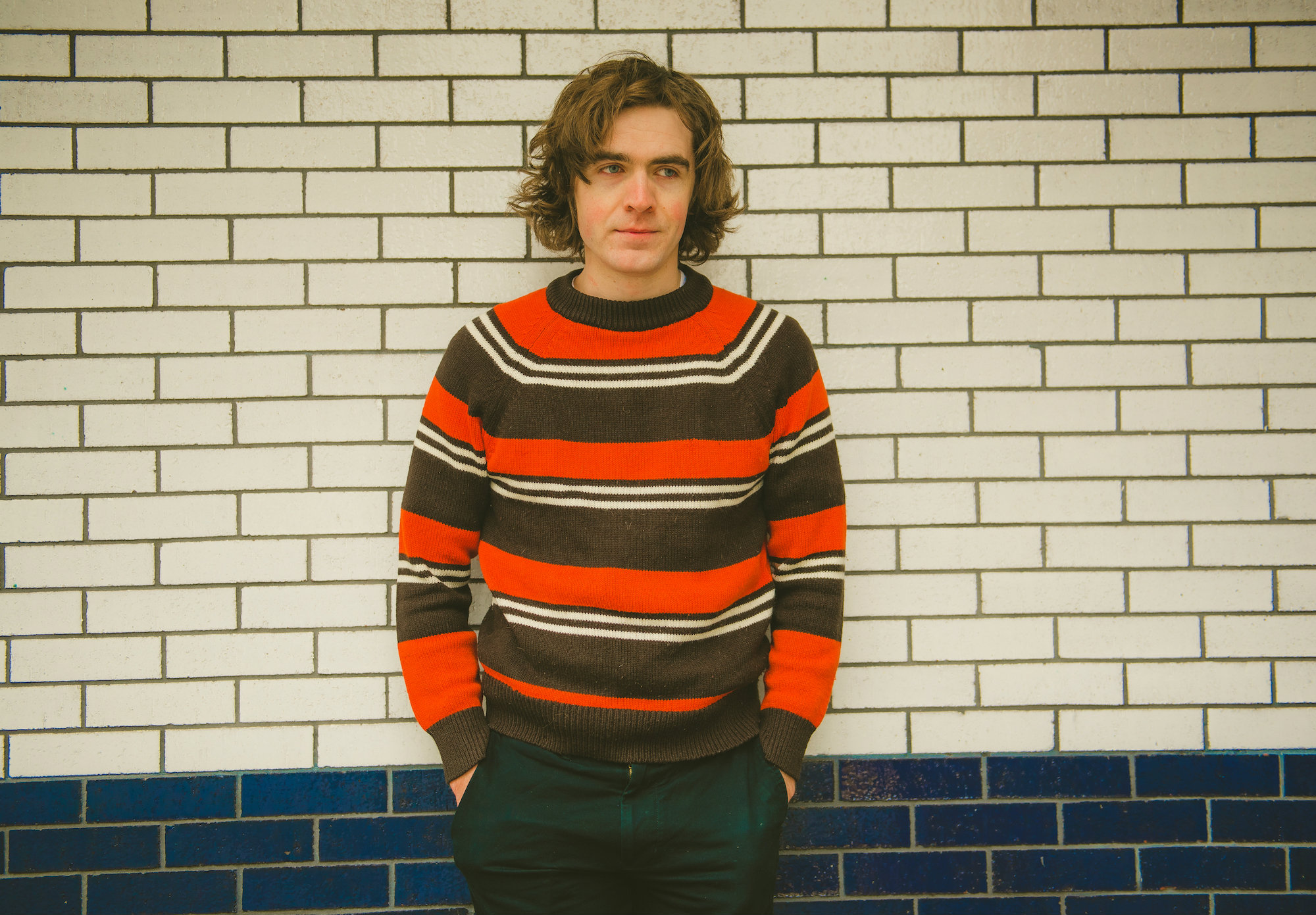 Max Clarke didn't know any other musicians in New York City when he moved there. The singer and guitarist makes music as Cut Worms. 
It's not music he could play alone, so he came up with a solution. He'd get on stage at open mics and plug in an iPod. Then he'd sing along to recordings of his vocals, instruments, even canned laughter.
It was a strange set-up. But Clarke didn't want to change his sound.
"I never really thought of myself as a natural performer," he says. "But because I was in a new huge city that I didn't know anyone at all, there wasn't really any pressure."
More Inside Track features from CPR's OpenAir:  
Clarke says he's spent a lot of time singing along to recordings, even before those open mic shows.
"When I was younger driving around in the car, like anyone does, I'd sing along to CDs or radio," he says. "I would also try to sing harmony."
That required some creativity. He listened to acts like Hank Williams and Bob Dylan -- artists that didn't have backup vocalists.
Then he discovered doo-wop music. It's full of multiple voices singing together in harmony. He says it was a revelation. 
"That music wasn't really readily available to me throughout most of my life except sporadically or randomly in movies or TV," he says. "They do that as a very easy indicator of: 'Now were in the 50s!' A song would come on like 'Mr. Sandman.'
"For some reason whenever I heard that stuff, it felt really right and familiar. And I liked it."
This year Clarke released "Hollow Ground," his debut album as Cut Worms. It's a record with a retro sound that could have come from the '50s. And it's full of vocal harmonies.
It's not too far off from his days singing alone in the car either. Clarke sang all the vocals, and played nearly all the instruments. He says he tried bringing in other singers. It just didn't work.
"I wasn't able to effectively communicate what I wanted from them. So then it ended up just being something I didn't want or didn't like. So when the time came to do this, I wanted to do it all myself just to make sure that I can get as close as possible to whatever it was I was after."
Clarke doesn't perform with an iPod anymore. But his self-reliant sound is still intact on "Hollow Ground."
Listen to this episode of Inside Track via the link above. Subscribe to the Inside Track podcast for more new music discovery.