Tristen Ties Her Music And Poetry Together On 'Sneaker Waves'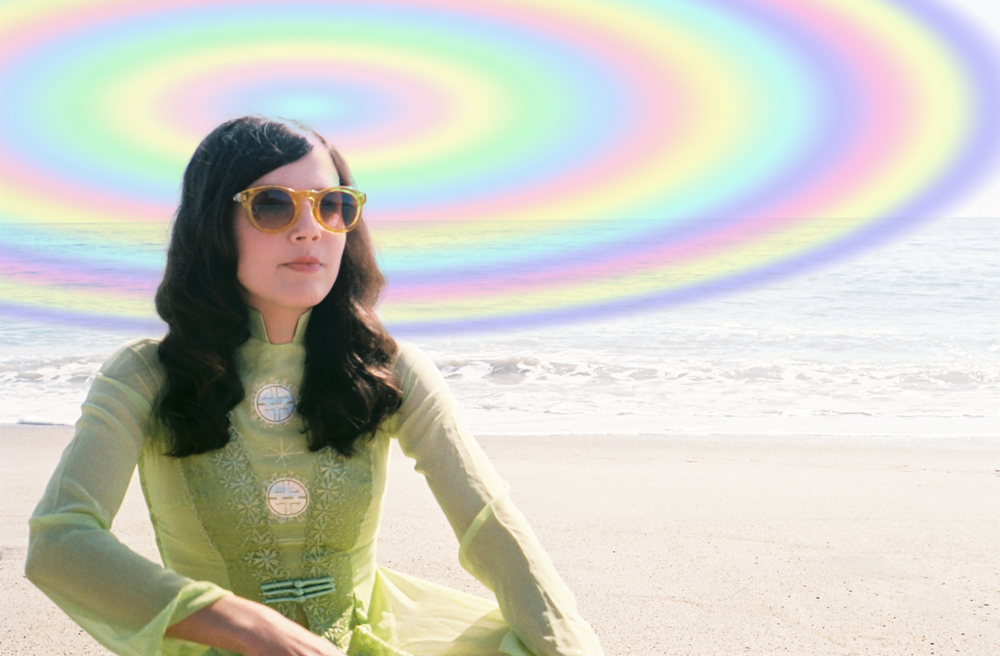 Tristen Gaspadarek released two acclaimed albums as Tristen and toured the world. But she says she grew tired of playing her music at late night gigs in bars. 
"I work for the beverage industry," she says. "I have to present these songs in a show. And that show has to play in places where you sell alcohol." 
So she set aside her music for a while. And she focused her efforts on something else: a book of poetry.
"Poetry didn't need to be material for a bar," she says. "I could finish it and put it out immediately. I didn't have to go through all the hoops of putting out a record." 
More Inside Track features from CPR's OpenAir:
She called the book "Saturnine." Tristen says she felt energized when she published it last year. 
"It's almost like how I felt when I was 21, just starting to play music. Very free."
  
And she kept that energy alive when she returned to her music. The result is her new album, "Sneaker Waves." 
The two projects go hand in hand. Tristen uses lines from her poems for song lyrics. The single "Glass Jar" comes from a poem called "The Heart Speaks Kindness Through Ugliness Sometimes." 
And there's lots of ugliness in her poems -- Imagery full of rage, violence and heartache. Those turn up on the album too.
Tristen doesn't back away from those words. She wants her lyrics and her poems to confront people with honest truth -- even if that truth is unpleasant.
"We have to be free to depict reality the way we see it," she says. "I believe in being painfully honest, even if that means coming off negative." 
And she's maintained that honesty as she returns to playing those late night bar shows that used to bother her. She says that can have mixed results.
"Every now and then I'll say something during a show and people will not respond to it, and I can feel it," she says. "But that's my burden to bear. Every standup comedian has a joke that bombs, everyone has a bad night. So you have to take it and sacrifice yourself to what you're trying to do."
And whether that's more music or another book of poetry, Tristen hopes to stay honest -- even if it ruffles some feathers.
Subscribe to the Inside Track podcast for more new music discovery.