Former Senator Bill Armstrong Blended Conservative Politics And Evangelical Christianity
Bill Armstrong was 25 years old when he was elected to the Colorado legislature as a Republican. He retired from politics as a U.S. senator 28 years later, returned to his business career and ultimately became president of Colorado Christian University.
When he died July 5, tributes poured in. Republicans praised him as an icon, former Democratic colleagues cited him for his bi-partisanship. The Grand Junction Sentinel called him the most influential Colorado Republican in 40 years.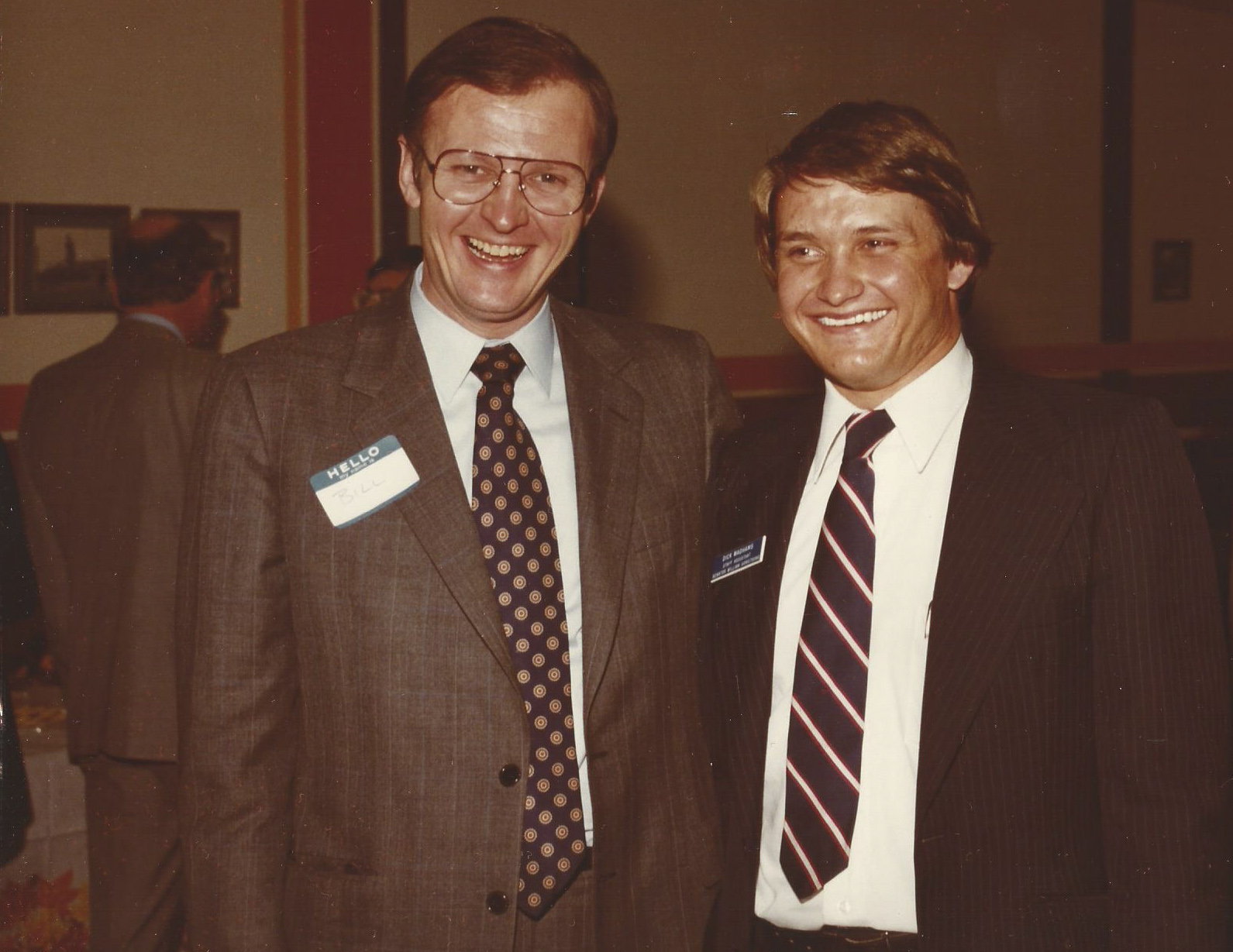 Longtime Colorado Republican political consultant Dick Wadhams was on Armstrong's senate staff from 1980 to 1989 and remained a friend. He spoke with Colorado Matters host Ryan Warner.
Memorial services for Armstrong are scheduled for Friday, July 15 at 10:30 a.m. At Cherry Hills Community Church in Highlands Ranch.
On what made Armstrong unique as a politician:
"Armstrong had a way of having very strong disagreements with Democrats and political opponents, but no one ever walked away from a conversation or a debate I think feeling badly about him or thinking that they had been personally insulted or denigrated. Armstrong was a gentleman at all times."
On what Colorado politics were like at the time:
"I really do believe that Armstrong created the Republican Party that dominated for the next 30 years. It's easy to forget that in 1972 and 1974, the two elections around the Watergate scandal really decimated an entire generation of Republican leaders. People like Gov. John Love... giants in our party, people who had dominated Colorado politics for more than a decade, and they were swept out of power in the aftermath of the Watergate scandal. What happened in 1978 is that Armstrong's election ushered in a new generation of leadership for the Colorado Republican Party."
On how his conservative philosophy showed up in his politics: 
"Bill Armstrong was an articulate forceful defender of balancing the budget, of reducing the federal debt, of reducing the constant scope of the federal government. And I think that was the constancy, and he said one time, 'I am very inflexible on principle, I am flexible on the details.'
"I think that's what made him an effective legislator, not only his demeanor but the way that he would conduct himself. When he was confronted with losing on the floor of the U.S. Senate, he knew when to pull back. He also knew how to win as well, but I think that's one of the differences as well today is that, I think that winning at all costs and not thinking about the long-term consequences of your position is why a lot of people lose today."