Sen. Gardner Advocates For A SCOTUS Justice, Calls Wildfire Drone Flyers 'Morons'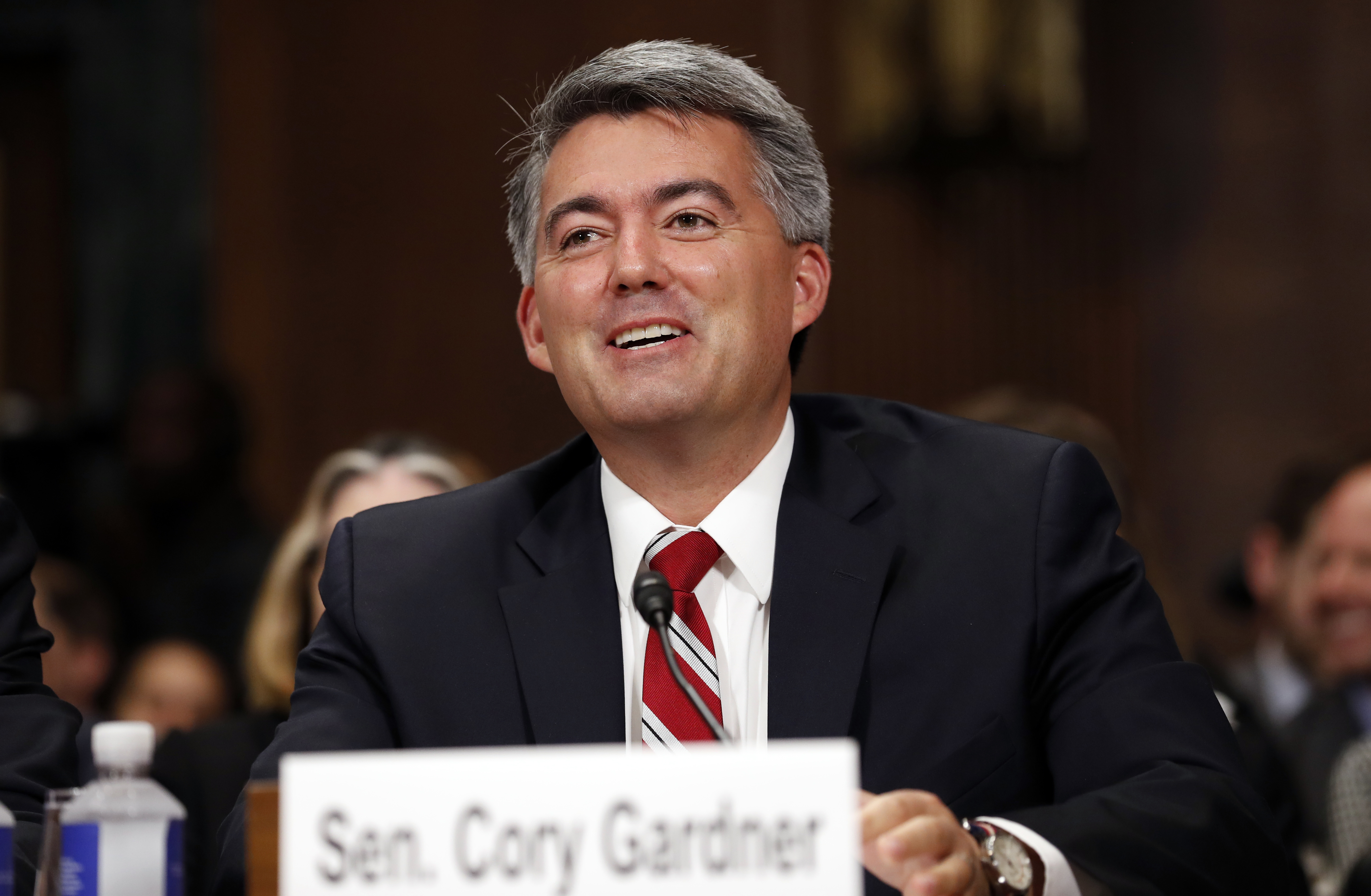 Sen. Cory Gardner threw his support behind President Trump appointing a new Supreme Court justice in a midterm election year.
In 2016, the Republican senator said it was too close to an election when President Obama tried to nominate a replacement for Justice Antonin Scalia. Gardner said the circumstances are different now because it's a midterm, not a presidential, election year.
"I hope what people will be interested in doing is finding a bipartisan process that will find the best qualified judge," he said.
When asked if he stood with those calling for a conservative judge, Gardner said he cares more about how a judge will interpret the Constitution and how they will resist the urge to carry out policy from the bench.
"I think that's what we have to do is find somebody who's going to follow the law, not their own personal opinions, not their personal biases, but somebody who is going to rule according to the constitution," Gardner said.
As for Trump's shortlist, Gardner is supporting Colorado judge Allison Eid, who has served on both the state Supreme Court and most recently on the 10th Circuit Court of Appeals. Garnder sent a recommendation for Eid to the President.
Gardner's Democratic counterpart Sen. Michael Bennet also called for a bipartisan SCOTUS nominee.
"The President and the Senate owe it to the next generation of Americans to identify a consensus nominee," Bennet said in a statement. "The President should resist the temptation to nominate an extremist who could be approved only by a bare majority vote. We should not poison the Court further with the Senate's partisanship."
The two Colorado senators recently introduced a bill that would make it a federal felony to fly drones over wildfires. Gardner spent several days in western Colorado meeting with officials and observing firefighting strategies. 
In the Spring Fire area, "they've had to shut down the air tanker operations because some moron was out there flying a drone over the forest," Gardner said.
"This is simply moronic behavior, and it's got to stop," he added.