Sen. Gardner Sees 'Some Confusion' Over Trump's North Korea Summit Comments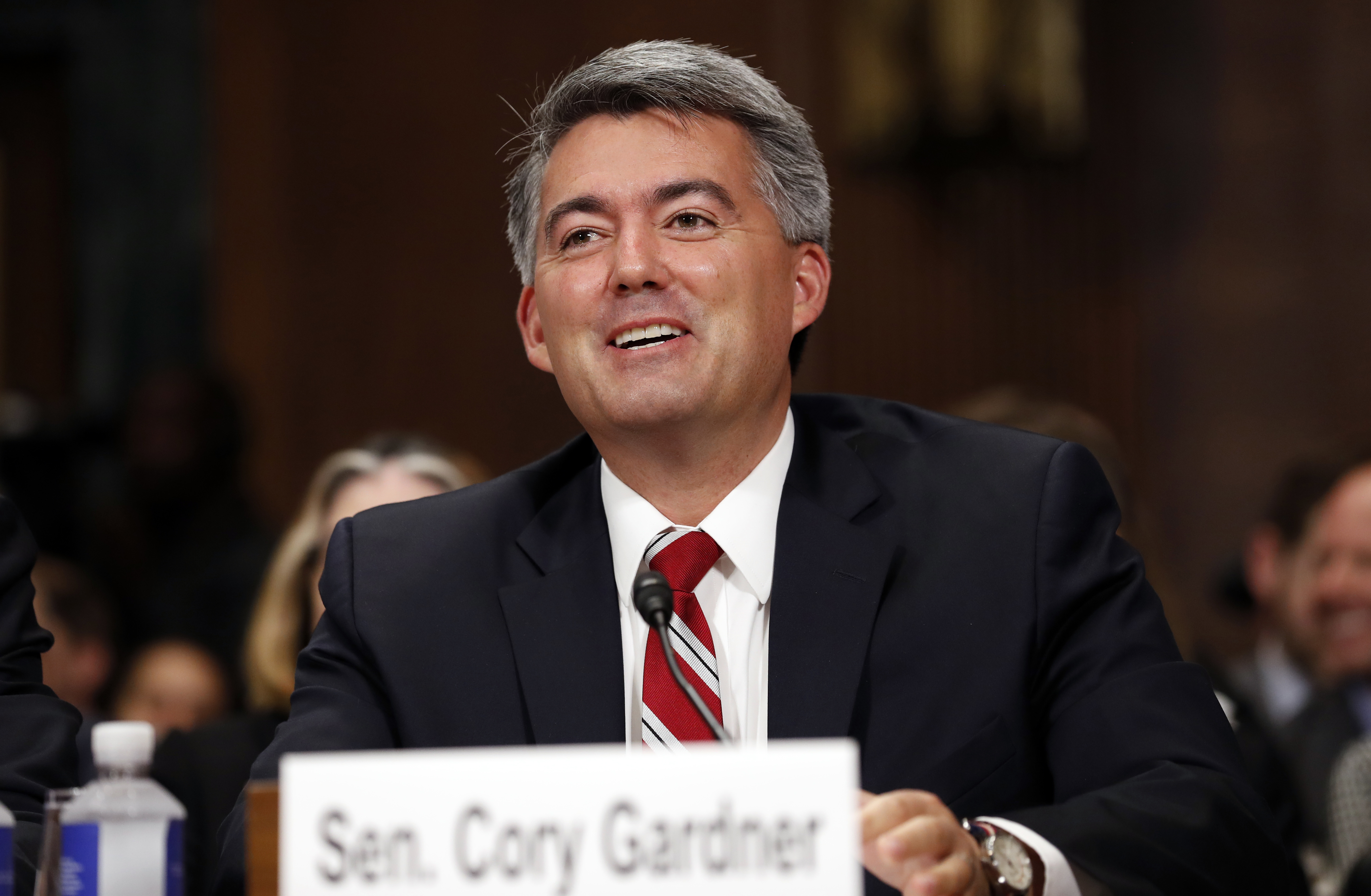 President Donald Trump faced questions Tuesday about whether he got too little and gave away too much in his summit with North Korean leader Kim Jong Un — including an agreement to halt U.S. military exercises with ally South Korea.
"I think we have a very thin agreement and some statements made at a press conference by President Trump that need to be clarified and I hope that clarification comes soon," said Colorado's Republican Sen. Cory Gardner.
"There's some confusion about what he meant by war games exercises," said Gardner, a member of the Senate Foreign Relations Committee. "We have read in published reports that South Korea has not received such an order from [U.S.] Pacific Command, so that's an area that needs to be clarified."
Pressure on North Korea human rights issues also needs to be part of any agreement, Gardner said.
"There's still 200,000 men and women in political gulags in North Korea," Gardner said. "This should be a part of these conversations. North Korea will never be be welcomed, nor should they ever be welcomed into the community of global as long as they fail to treat their people with the dignity and respect that international law requires."
Senate Democratic Leader Charles Schumer of New York said Trump already has given up American leverage over North Korea, calling the meeting "a reality show summit," and adding that If North Korea does not denuclearize, the "meeting alone will be a victory for North Korea and a defeat for the U.S."
Others offered guarded optimism. GOP Sen. Lindsay Graham said both the United States and North Korea left the Singapore summit stronger. But he not only wants to see details of the agreement the two leaders signed, he also wants Congress to vote on the agreement. "Anything you negotiate with North Korea will have to come to Congress for our approval. Details matter," he said.
Trump told reporters aboard Air Force One on the way back to the United States that the U.S. would have to verify North Korea's denuclearization.
"We're going to have to check it. We will check it. Total and complete."
U.N. Secretary-General Antonio Guterres called the summit "an important milestone" in advancing peace and "complete and verifiable denuclearization on the Korean Peninsula."
Repblican Senate Majority Leader Mitch McConnell of Kentucky said it produced "a major step" toward peace, but cautioned that if the North does not follow through with complete denuclearization, "We and our allies must be prepared to restore the policy of maximum pressure."
EU foreign policy chief Federica Mogherini said in a statement Tuesday that "this summit was a crucial and necessary step to build upon the positive developments achieved in inter-Korean relations."
The Russians signaled approval too, saying the "normalization of American-North Korean relations ... is an integral part" of solving "the problems of the Korean Peninsula, including the nuclear one." Russia also welcomed Trump's statement on refraining from military exercises during negotiations.
The Associated Press contributed to this report.