These Are The Nonprofits We're Highlighting On Colorado Gives Day 2020
This feature was created by our marketing and promotions department at Colorado Public Radio, which is solely responsible for the content. CPR News editors and reporters were not involved in its creation and no editorial judgment should be inferred.
Colorado Gives Day is Tuesday, Dec. 8. Colorado Gives Day is an annual statewide movement to celebrate and increase philanthropy in Colorado through online giving. 
Colorado Public Radio is proud to be part of the Colorado nonprofit community, and we're in good company! This year, we're highlighting six Colorado nonprofit organizations doing great work around the state in honor of Colorado Gives Day.
Read more and listen to profiles about each organization below. And if you're interested, head to the Colorado Gives Day website to donate.
Animal Assisted Therapy Programs of Colorado is one of the first counseling centers in the nation that specifically integrates teams of professional therapists and their therapy animals to facilitate the counseling process. Inspired by Linda's kitten Mazey and Ellen's dog Sasha, Dr. Linda Chassman and Ellen Winston started this Center in 2010 because they believe in the powerful effect animals have in healing and facilitating change. The program is specifically geared to serve economically, physically, and/or mentally disadvantaged individuals and families; Animal Assisted Therapy Programs of Colorado strives to make the benefits of animal-assisted therapy available to everyone, regardless of their ability to pay. In addition to the therapy benefits received by the client, Animal Assisted Therapy Programs of Colorado offers an outstanding educational environment for future clinicians to develop strong counseling skills and experience in mental health therapy practice.
Mirror Image Arts exists to disrupt the school-to-prison pipeline. This is fulfilled by MIA working to deliver impactful strategic results utilizing participatory theatre. MIA believes that theatre enables young people to reflect, reclaim and rehearse for realities for their past, present and future. Working with young people in school districts and juvenile justice centers within the greater Denver Metropolitan Area, MIA offers theatre programs rooted in social-emotional learning. These programs help young people confront difficult situations, process their emotions and practice new techniques to be ready for real life — all through theatre.
Mirror Image Arts profile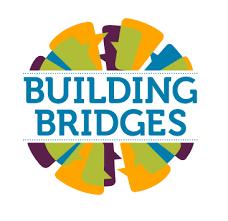 Building Bridges is in the business of transformation. Building Bridges equips resilient, young leaders to transform divisive attitudes in their communities. Through its program Transform, Building Bridges brings together a diverse group of young people from Metro Denver high schools for a year-long, life-changing experience in which they develop leadership and relationship-building skills that are required for working through conflict and growing together from it. After focusing on personal transformation and relationship-building, these young leaders then engage with their communities through a social change project. Additionally, Building Bridges offers the Shift program for adults to develop organizations in diversity, equity and inclusion by means of communication and empathy.
Springs Rescue Mission offers a wide range of relief and rehabilitation programs intended to serve the 27,000 households living below the poverty line in the Pikes Peak region. While seeking to meet the immediate needs of homeless neighbors, Springs Rescue Mission's ultimate goal is to provide the support and tools necessary to create lasting change. It does this through programs providing food, shelter, rehabilitation and job training. Springs Rescue Mission is a "low-barrier" shelter, which means it meets people where they are; anybody who needs shelter can find shelter there. Springs Rescue Mission believes that with some patience, faith and a lot of love, lives can be completely transformed for the better.
Springs Rescue Mission profile
The Center for Independence began in 1982 as Helen Campbell Center for the Blind, founded by five newly blind women who recognized the need for and offered skills in survival and independent living for people with visual impairments. In 1986, services were expanded to encompass and acknowledge the needs of people with all types of disabilities, both physical and mental. The Center now serves 12 counties within 40,000 square miles on the Western Slope of Colorado serving people with disabilities, the majority of whom live in Mesa County. CFI is governed and run by people with disabilities and works to uphold the Independent Living philosophy: that people with disabilities have the right to live their lives independently, with dignity, and to their fullest potential. Through mentorship, advocacy and training, CFI helps people with disabilities overcome the barriers they face in seeking to achieve personal goals, community acceptance and integration.
Center for Independence profile
STEMblazers strengthens the talent pipeline by showing young women that a career in science, technology, engineering and math is possible, and by giving them the tools to make that career attainable. Studies show that at as early as 13 years of age, girls have determined if they will pursue careers in STEM based on believing if they can do it. STEMblazers partners with middle and high schools to introduce young women to career paths in STEM with guest speakers from the real world. STEMblazers' goal is to inspire young women to overcome adversity by introducing them to new career paths and supporting them throughout their educational pursuits (with programs continuing in 2020 via virtual platforms).