Pueblo to be home to largest solar power project east of the Rockies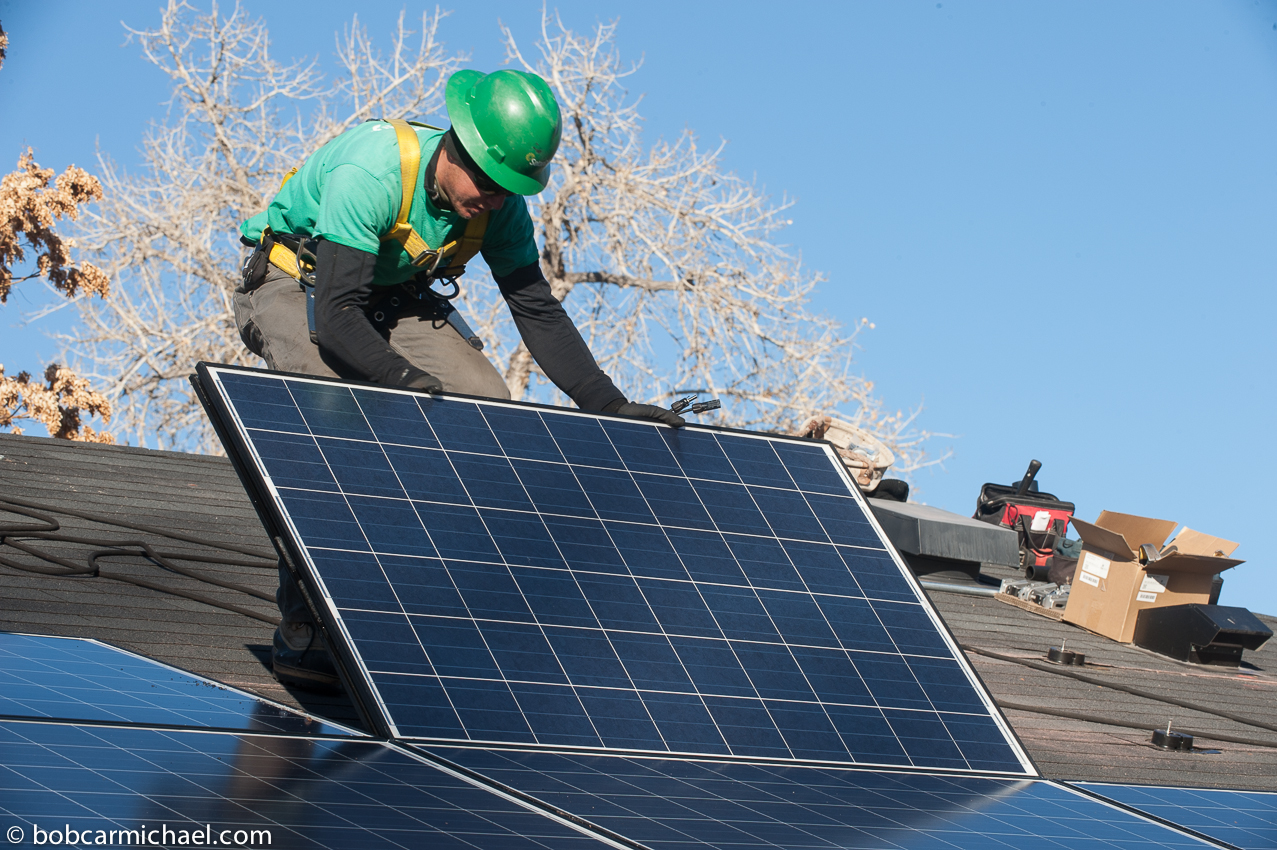 Community Energy Solar and Xcel Energy have announced the largest solar power project east of the Rockies is planned for Pueblo County. It's also one of the largest in the country.
Community Energy is building the 900-acre generating facility next to Xcel's Comanche coal plant, and Xcel has promised to buy the 120 megawatts of solar power produced there
When it's completed in 2016, the project will have 450,000 solar panels that track the sun from east to west, generating power throughout the day when it is needed most. 
Community Energy's Eric Blank says the size of this project is one of the reasons the wholesale cost of the power will be competitive.
"This project is located next to one of the best solar resources in Colorado – it's sited next to an existing substation so we can use a significant amount of the infrastructure that's already there, and when you put that altogether it turns out to be cost effective," Blank says.
When finished, the facility should produce enough energy in its first year to power 31,000 homes and eliminate 3.5 million tons of CO2 from being put into the atmosphere from non-renewable sources.
Xcel's spokesman Gabriel Romero says consumers won't see any price increases from the project.
"It's going to add to our portfolio," Romero says. "It's good clean energy. It produces power when we need it the most, which is during the day, and the price is right."
Romero added that Xcel is working with another solar project to be announced soon. That plant should produce another 50 megawatts for Xcel. The two project together will almost double the amount of solar energy the company is currently providing.
You care.
You want to know what is really going on these days, especially in Colorado. We can help you keep up.  The Lookout is a free, daily email newsletter with news and happenings from all over Colorado. Sign up here and we will see you in the morning!