Colorado gun laws have their day in federal court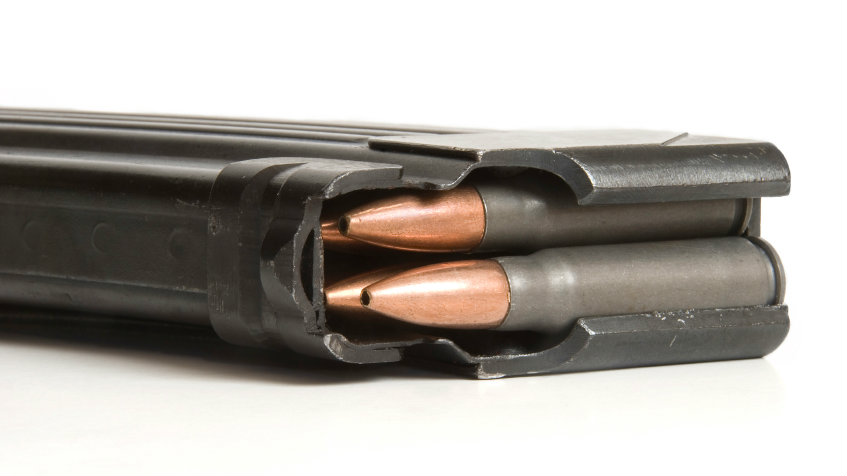 Colorado's gun control laws went on trial Monday in a federal court in Denver. Groups are challenging the constitutionality of universal background checks and a ban on high-capacity magazines.
Lawmakers passed the gun control bills last year after the Aurora and Newtown shootings. Shortly afterwards, a group including sheriffs and gun store owners, sued the state to overturn the laws. 
Attorneys argued in opening statements that private sale background checks are impractical and onerous because, in some cases, the law makes it impossible to loan a gun to a friend or neighbor.  
Richard Westfall, who is representing gun rights advocates, used an example of a rancher in rural Colorado who may need to store a gun at a friend or neighbor's house during a natural disaster. That friend or neighbor would have to get a background check if the gun was in their possession for more than 72 hours. 
Much of Monday morning's testimony centered on Colorado Youth Outdoors, a group that seeks to connect kids and their parents with nature. 
Executive Director Bob Hewson told the court that the background check law has prevented his organization from loaning out guns to families as part of their hunting program.
Colorado's ban on magazines that hold more than 15 rounds is also an issue in this trial.  
Gun advocates argue that banning high-capacity magazines, which are ubiquitous in America, deprives gun owners of a common tool used to defend themselves.
Deputy Attorney General Matthew Grove, who represents the state, says Colorado lawmakers passed a permissive magazine limit and the law doesn't take magazines away for people already have them, it simply prohibits new sales.
Grove argues the laws do not violate the 2nd Amendment and fall within state's rights to restrict guns.
The trial is expected to last two weeks.
You care.
You want to know what is really going on these days, especially in Colorado. We can help you keep up.  The Lookout is a free, daily email newsletter with news and happenings from all over Colorado. Sign up here and we will see you in the morning!