Wildfires, floods and retail marijuana drive 2014 Colorado Legislature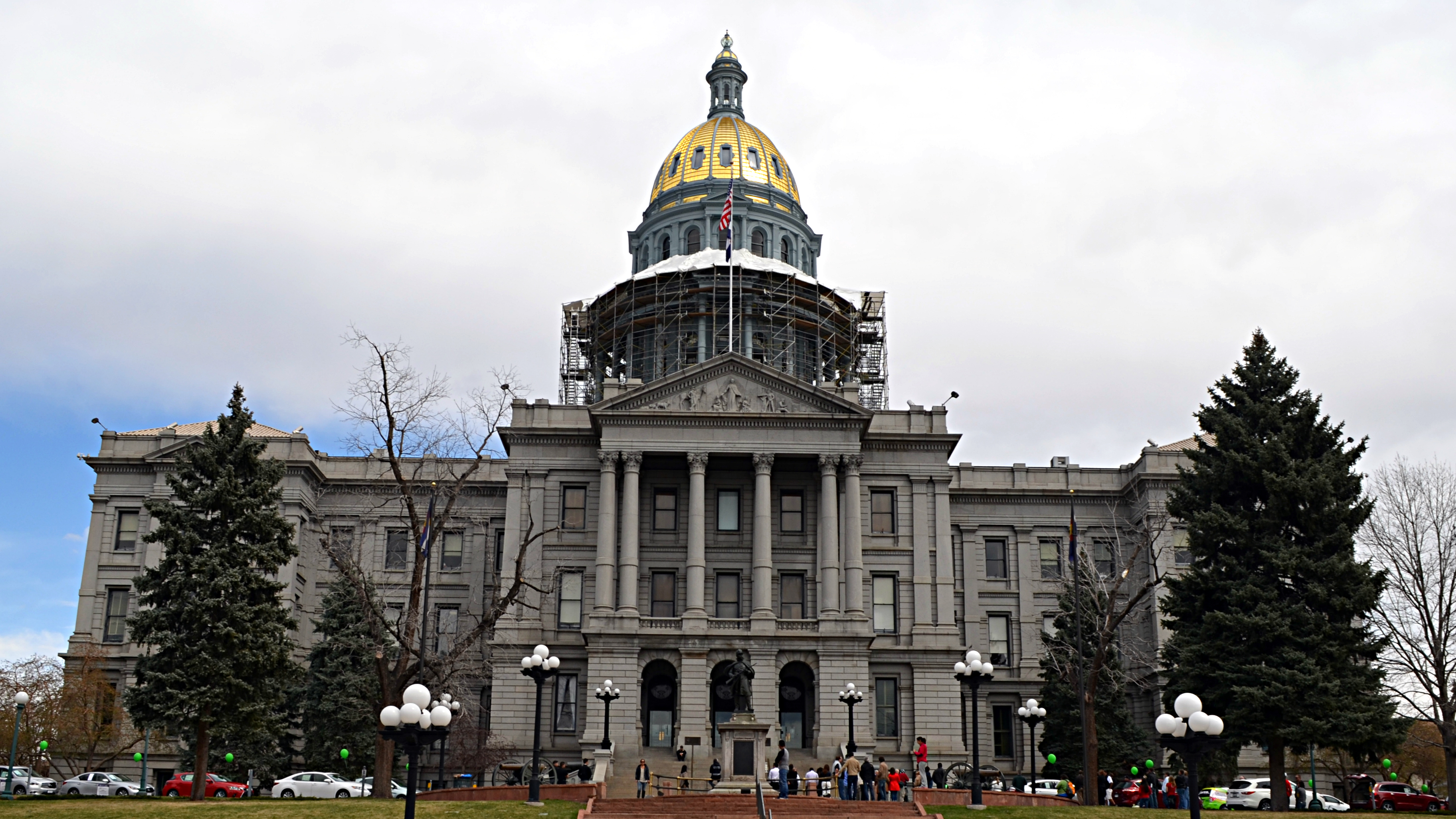 (Photo: CPR/Pat Mack)Colorado lawmakers tackled a broad spectrum of issues during the 2014 legislative session of the General Assembly which ended Wednesday. Many of the new laws came as the direct result of two natural disasters and from the legalization of retail marijuana this year. Education funding and oil and gas drilling also saw a lot of legislative action.
 

Issue
Description
Education

Gov. John Hickenlooper signs into law the College Affordability Act, which places restrictions on tuition hikes and increases financial aid. 
The Colorado Legislature approves the Student Success Act, a new law that restores recession-era budget cuts by $110 million a year, increases money for struggling readers by $18 million and adds $13 million for charter school construction. 
Lawmakers sign off on a bill that sends the Safe2Tell program to the state Attorney General's Office. It provides an online tip hotline for schools and a funding stream.

 

Economy

 

Flooding

The state Legislature approves a bill that forgives property taxes if a property is destroyed by natural disaster.
Lawmakers approve a bill requiring the Colorado Department of Education to check with school districts in disaster areas before spending money from the Public School Capital Construction Assistance Fund.   
The state Legislature approves a measure that creates a flood debris cleanup grant to facilitate watershed cleanup efforts in areas affected by the Colorado floods in September 2013.

 

Gun Laws

 

Health Care

Lawmakers sign off on a vaccination opt-out bill that gives parents more information about vaccination rates at schools but does not require that parents receive education before refusing vaccines.
The state Legislature approves a bill that would provide women the right to sue for damages if they miscarry because of the intentional or reckless actions of others.
Lawmakers approve a bill allowing experimental drug treatments for terminally ill patients.

 

Internet

The state Legislature approves telecommunications reforms that modernize Colorado telecommunication laws and expand broadband internet access in unserved and underserved areas. 
Lawmakers approve a bill on "revenge porn," a term that describes when former romantic interests post intimate photos or videos of their former partners online. Under the law, offenders face a hefty new fine and a misdemeanor charge.
Cyberbullying effort to give prosecutors more options fails

 

Marijuana

The state Legislature approves a bill that would let marijuana businesses form financial cooperatives, or co-ops, to handle banking, if federal authorities allow it.
Lawmakers sign off on a bill to study a ban on marijuana edibles that resemble other foods or candy.
The state Legislature approves a bill to determine equivalency standards for marijuana concentrates and edibles.
Lawmakers approve a bill to create a plan on how to spend the roughly $24 million in taxes the state will collect in FY 2014. The legislation also adds funding for marijuana regulation, law enforcement and programs for education, prevention and addiction.

 

Oil and Gas

Time runs out on an effort that gives more authority to local government over oil and gas development.
Effort to study the impact of oil and gas drilling on human health in six Front Range counties fails.
The state Legislature approves a bill that would increase fines on oil and gas producers from $1,000 per day to a maximum penalty of $15,000 per day. 

 

Public Safety

The state Legislature approves a law that restricts the Colorado Department of Corrections from placing a mentally ill offender in long-term solitary confinement in most cases.
Lawmakers approve legislation that forbids courts from jailing those who can't afford to pay a fine.  
A ban on cameras that track drivers who speed or run red lights fails.
The governor signs into law a bill that limits how long government agencies can keep passive surveillance records like images of traffic conditions.
Legislators fail to approve an effort to place on the ballot a constitutional amendment that expands the list of items protected from warrantless government searches, including electronic and other data.

 

Transportation

 

Water

The state Legislature approves a ban on the sale of water-wasting plumbing fixtures by 2016.  
Lawmakers sign off on a bill that allows ranchers and other irrigators to voluntarily leave water saved through conservation in mountain streams.

 

Wildfires

The state Legislature approves a bill that provides $20 million for a state firefighting fleet. It includes the purchase of two fire-spotting planes and the lease of four tankers and four helicopters.
Lawmakers approve a grant program that invests $3.25 million in gear and training for local firefighters.
The state Legislature approves a tax credit for property owners who clear brush.
Lawmakers pass a resolution that seeks better coordination of firefighting radio frequencies.
A bill fails that would give local governments the ability to restrict ranchers from burning debris during high-fire danger periods.
The Legislature approves a measure that creates an online wildfire resource center to provide the latest fire information.
Lawmakers approve legislation that sets aside $17.6 million to pay the claims of some victims after the 2012 Lower North Fork Fire.
---
You care.
You want to know what is really going on these days, especially in Colorado. We can help you keep up.  The Lookout is a free, daily email newsletter with news and happenings from all over Colorado. Sign up here and we will see you in the morning!