As World Cup kicks off in Brazil, futbol takes center stage in Colorado
As soccer's World Cup kicks off in Brazil, the planet's No. 1 spectator sport is seeing its passionate fan base grow, both in the U.S. and here in Colorado. Fans are preparing for what promises to be a month of binge viewing of the sport known as "the beautiful game."
Football may be king in Colorado, but futbol has its place too.  
At Colfax Avenue and York Street in Denver sits a pub called Three Lions.  A World Cup warm-up game is airing on multiple TVs: Panama versus powerhouse Brazil, with its silky star forward, Neymar, who bends the ball into the net like David Beckham.
The place is the ultimate soccer man cave.
The walls are covered with photos of greats - Pele, George Best, Messi – and neck scarves, uniforms and flags from top clubs like Arsenal and Barcelona.
A scruffy Englishman named Jeremy Allen is tending bar and looking forward to the tournament.  
"It's exciting," says Allen, who moved to the U.S. two decades ago. "I've watched the sport grow exponentially since I've come to the states and how it just keeps growing bigger and bigger and bigger."
He's expects big crowds, perhaps 600-700 for each of the cup's 64 games - and that doesn't count the overflow on the patio.  
"A lot of people come out of the woodwork from all over the world," Allen says. "We'll have the Spanish fans in here, the Italian fans in here, we've got an Argentine fan right there."
As if on cue, a pair of Denver residents walks in to scope out where to watch the World Cup.
"I think it's a really good connecting point," says Renzia Benninger, from South Africa.  "Even though everybody has a different team that they support, still having this common thing, it's fun."
"I'm not sure what time we're gonna come," says Caroline Conrad, who hails from Rio de Janeiro.  "I'm sure we're going to come for Brazilian games.  I am super excited."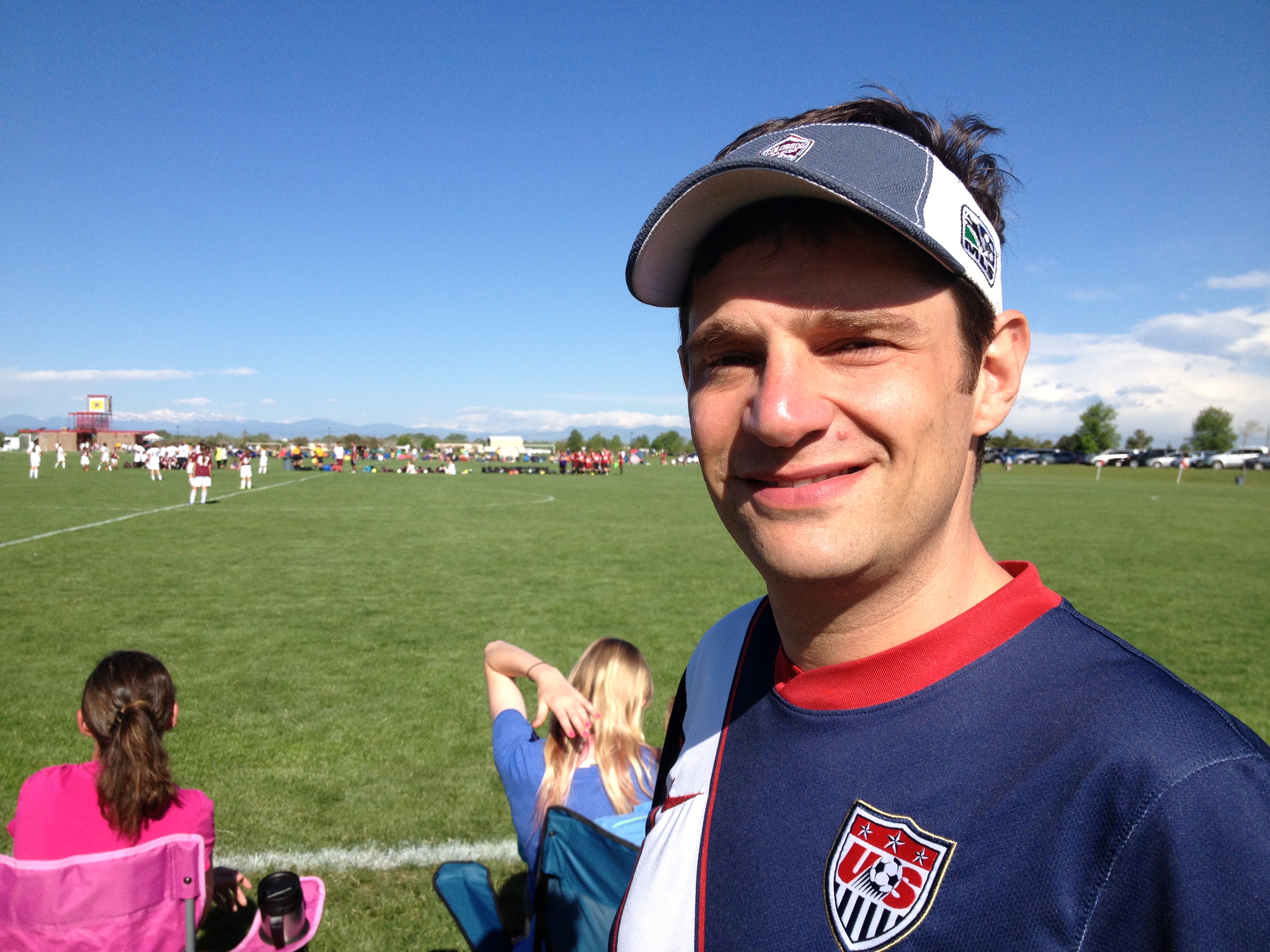 While Conrad is watching on TV in Denver, soccer dad Manny Ladis is going to see some of the games live in Rio de Janeiro.  Watching daughter Margo play a game in Aurora, Ladis says he's spending roughly $5,000 to see four games in Brazil with a group of friends.
"Going to Copacabana beach, watching matches at the world stage, I don't know what to expect but it's going to be life-changing," Ladis says. "Definitely pocketbook-changing but I think it's going to be life changing to go experience something I've only read about and seen on TV."
At Dick's Sporting Goods Park in Commerce City last week, after the Colorado Rapids pro soccer team wrapped up practice, 22-year-old midfielder Dillon Serna walked off the field, cleats in hand.  Serna says he'll be watching the World Cup, checking out how players move and looking for any tips to help him someday make that stage.   
"Growing up watching a lot of these guys and being a part of the youth national teams and stuff, it's definitely one of my dreams to play in a World Cup someday," Serna says.
Richard Fleming, the Rapids' Director of Broadcasting and play–by-play announcer, says there's nothing like the World Cup, a tournament with passionate fans on every continent, each nation celebrating its own heritage, and even style of play.
"The World Cup brings all those soccer cultures and soccer lovers together," says Fleming, who spent 16 years broadcasting with the BBC and covered two World Cups.
The Rapids are looking to capitalize on the World Cup buzz, hosting a big three-day World Cup viewing party starting tomorrow in Denver's Skyline Park. 
"Every World Cup is an opportunity to show the world that we're making strides as a nation," says Pablo Mastroeni, the team's coach who played for U.S. in both the 2002 and 2006 World Cups.  "It just heightens the awareness of all of the casual sports fans that aren't necessarily involved in soccer today and it might bring a few more out to the stadium."
Attendance in his league, Major League Soccer, continues to grow steadily, as do soccer's TV ratings.  A recent survey found its popularity with kids 12 to 17 now equals Major League Baseball.  A new Washington Post/ABC News poll also found about one in three Americans plan to watch some of the World Cup, about the same as two decades ago.
Back at the Three Lions pub, they have no doubt the fan base is growing.  "I think this is the cusp of a tidal wave that's coming for the United States," Three Lions co-owner Jon Forget says.
Preparations for the event have certainly kept the delivery man coming.  The owners plan to stock the place with four times the usual amount of food and beer.  
"Last week [the delivery man] just delivered like fifteen kegs of Karlsburg," Three Lions bartender Allen says.  "He usually delivers about four."
Allen figures he and his staff will essentially be living at the pub.  
"I've stocked my pantry; I've cleaned my house," Allen says with a laugh.  "I plan to being either here or in my bed.  That is how it is all over the world.  It's massive.  I mean people have literally come in here and been like 'I'm taking the entire month off.'"
The month-long soccer holiday won't end until the final game on July 13.
You care.
You want to know what is really going on these days, especially in Colorado. We can help you keep up.  The Lookout is a free, daily email newsletter with news and happenings from all over Colorado. Sign up here and we will see you in the morning!