Weekend Arts Roundup: A score for silent films, art on the plains and more
Mont Alto Motion Picture Orchestra Presents "Blackmail"
Oct. 31, 7:00 p.m.
Rialto Theater, Loveland
This five-piece chamber ensemble plays in the pit of an authentic 1920 movie theater, accompanying Alfred Hitchcock's last silent film with a period-authentic score, using original photoplay music – music written specifically for silent films.

M12 presents "Action on the Plains"
Oct. 17 - Nov. 19
The Feed Store, Byers
This exhibition, centered around the new documentary "Farmers & Ranchers - Growing up in Changing Landscapes" by Dutch artist Wapke Feenstra, focuses on how teenagers from the United States and the Netherlands reflect on their uncertain futures in farming and ranching.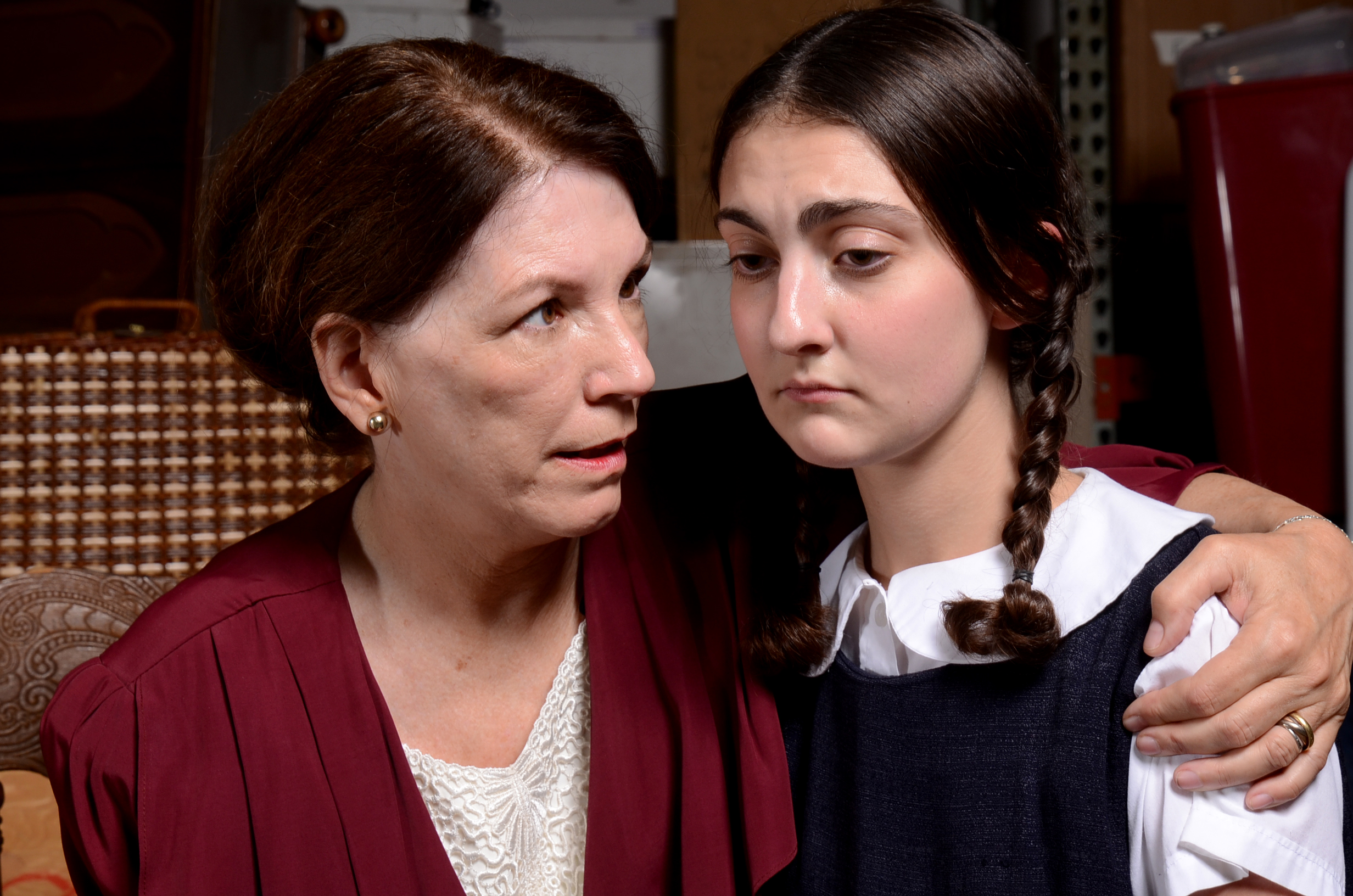 Neustadt JAAMM Fest
Oct. 22 – Nov. 9
Mizel Arts & Culture Center, Denver
This seventh-annual celebration of Jewish culture features art, authors, movies, music, dance and theater events, including a lecture by Pulitzer-Prize winning author Michael Chabon, a celebration of composer and pianist Leonard Bernstein and the play "Kindertransport."
 
Boulder Ensemble Theatre Company presents "Ambition Facing West"
Oct. 9 - Nov. 2
Dairy Center for the Arts, Boulder
Telling the story of three generations of one family moving ever westward, this drama by playwright Anthony Clarvoe moves back and forth between 1980s Japan, 1940s Wyoming and Croatia in 1910.
 
"Mute Earth"
Opens Nov. 1
Museum of Outdoor Art, Englewood
Featuring the works of Colorado artist Scott Johnson, this exhibition includes site-specific installations and large-scale objects as well as a photographic series.
 
"PLAY: Sean O'Meallie & Jason Chase"
Oct. 24 - Dec. 19
Galleries of Contemporary Art 1420, University of Colorado at Colorado Springs
Painter Jason Chase and sculptor Sean O'Meallie join forces for this exhibition. Chase's paintings focus on pop culture references and toys, while O'Meallie's works cover such subjects as toys, guns, and consumerism, plus an inflatable vinyl parrot installation.
 
"Kinky Boots"
Oct. 29 - Nov. 9
The Buell Theatre, Denver Center for the Performing Arts, Denver
Winner of six Tony Awards including Best Musical, this musical follows a struggling shoe factory owner who works to turn his business around with help from Lola, an entertainer in need of some sturdy stilettos. Inspired by a true story, "Kinky Boots" features a score by Cyndi Lauper, direction and choreography by Jerry Mitchell, and a book by Harvey Fierstein.
"Lucky Me"
Oct. 25 - Dec. 6
Curious Theatre Company, Denver
Part of the National New Play Network's "Rolling World Premieres" program, this dark comedy by Robert Caisley follows main character Sara Fine as she battles a 22-year-old curse.

Kim Robards Dance Presents: "3D: Dance, Drink, Desserts"
Nov. 1 and Nov. 7, 6:30 p.m.
The KRD Venue, Aurora
Kicking off the Aurora-based dance company's 28th season, this event features original dance works by artistic director, Kim Robards accompanied by hors d'oeuvres, drinks and desserts. 
9th Annual Western Colorado Percussion Festival
Nov. 1
Moss Performing Arts Center Recital Hall, Grand Junction
A percussion fiesta featuring master classes and clinics with visiting artists Christopher Cree, principal percussionist with the Mid-Columbia Symphony in Washington, and Isaac Lavadie, director of bands at Grand Junction High School. The event culminates with a free concert featuring Colorado Mesa University's percussion ensemble as well as other groups of educators and students.
You care.
You want to know what is really going on these days, especially in Colorado. We can help you keep up.  The Lookout is a free, daily email newsletter with news and happenings from all over Colorado. Sign up here and we will see you in the morning!