New Off-Broadway play paints Colorado in dreamy light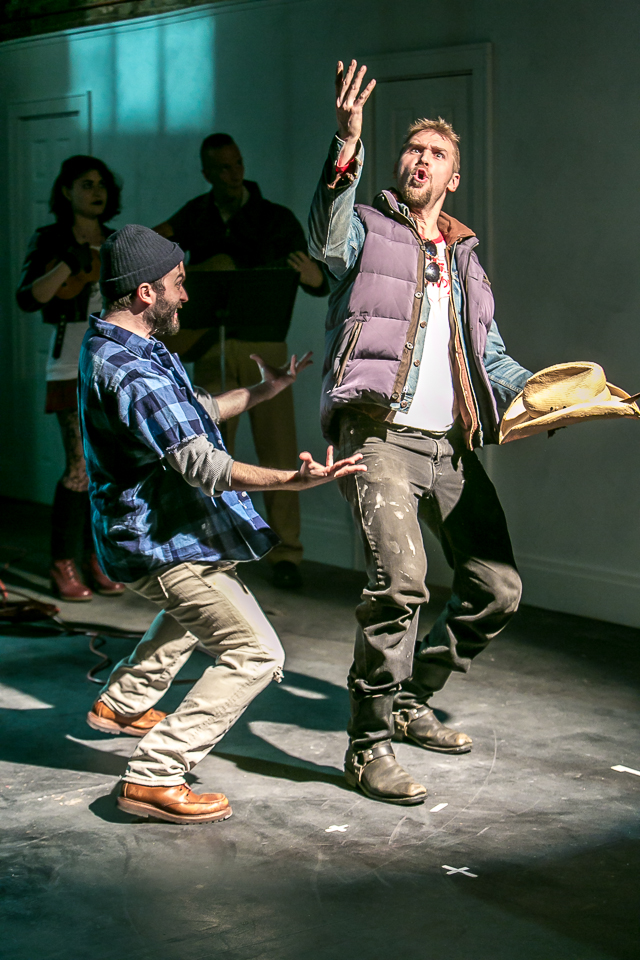 Though the inspiration for "If Colorado had an ocean" is Herman Melville's great seafaring novel "Moby Dick," and the play takes place in the coastal town of New Bedford, Massachusetts, the landlocked state of Colorado looms large in the minds of the characters. 
"I was trying to address an imaginary place," playwright Mike Gorman says of the titular state. "A place where someone could achieve some peace." 
The setting for Gorman's play is a construction job site in New Bedford, Massachusetts, a large historic fishing port.  The year is 1988. 
Steven, an aspiring commercial fisherman and his high school friend Big John, a long distance truck driver, reunite on a hotel construction site. The duo sets out on a drug-blurred fishing trip with overtones of the dramatic pursuit of the elusive whale in "Moby Dick." 
"I blend the whaling era and the modern commercial fishing eras together," Gorman says. "The metaphor I make is between opiate addiction and the great white whale. So I've drawn a parallel between Ahab being an addict and the great white whale being heroin."
Gorman says he was attracted to Colorado as a metaphor for peace for two reasons.
"Part of it is the lyricism," Gorman says. "Colorado is a beautiful word. Also, coming from the East Coast, we have strong images of the Rocky Mountains."
The world premiere production of "If Colorado had an ocean" runs through December 21 in New York.
Thereafter, Gorman and his collaborators will be working on mounting regional productions beyond New York. The dramatist eventually hopes to find a theatrical home for the drama in Denver. 
You care.
You want to know what is really going on these days, especially in Colorado. We can help you keep up.  The Lookout is a free, daily email newsletter with news and happenings from all over Colorado. Sign up here and we will see you in the morning!