Three signs Denver's economy is thriving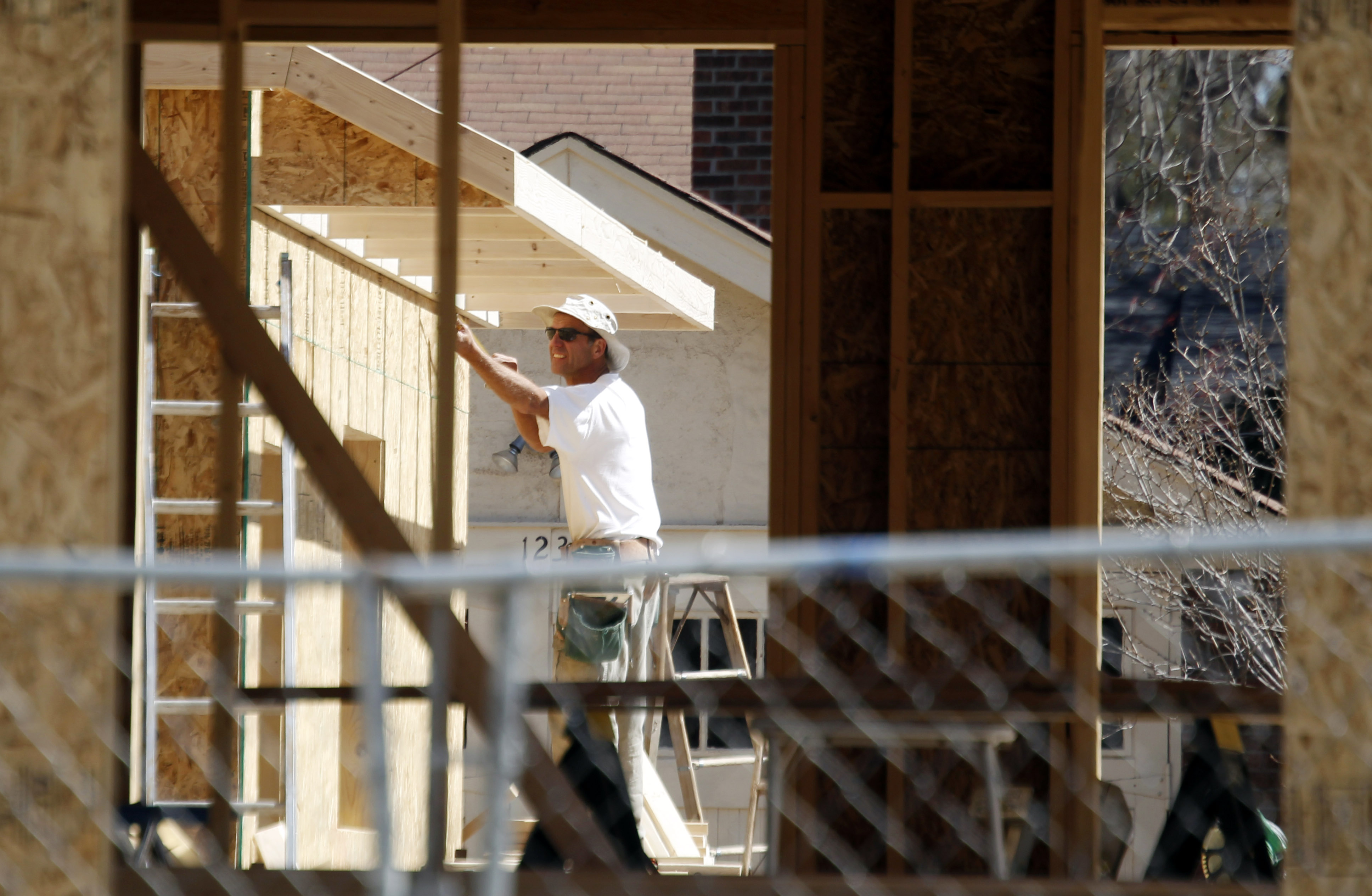 There was good economic news on Friday: The U.S. economy added 252,000 jobs in December, capping a 12-month stretch of job growth unmatched since 1999, according to the Labor Department. In a separate survey, the department says that the unemployment rate dipped to 5.6 percent from 5.8 percent the previous month.
In Colorado, not everyone is feeling the benefits of that job growth: last year there were approximately 47,200 Coloradans who'd been out of work for six months or longer. And that figure only counts people who say they're still actively looking for a job.
Still, there are unmistakable signs of recovery everywhere. 
1: Building permit issues are growing fast
The number of building permits issued in Denver last year grew 23 percent over 2013. Almost 68,000 permits were issued. That's the most since 2004, and so represents a 63 percent increase from 2009 during the recession.
"Right now we're rocking and rolling. I mean development is booming across the city," said Andrea Burns with Denver's planning department. "2012 was really the beginning of kind of a boom for Denver. And it's really noticeable all across the city. There are cranes everywhere."
2: The cost of renting an apartment is climbing fast
The cost of renting an apartment in Denver rose at the second fastest rate in the country last year -- about 8 percent -- according to a new report from the market research firm Reis. Only San Jose, California, in the heart of the Silicon Valley, had faster rent growth.
Still, average Denver monthly rents are still below $1,000, making it one of the more affordable big cities in the country.  Average rents in Boston and San Francisco for instance are twice what an apartment goes for in Denver.
It's a question of demand. Apartments filled up following the foreclosure crisis, because it's much harder for buyers to qualify for a mortgage.  And in booming cities like Denver, population growth has also fueled demand.   
As we've reported previously, many Denver residents are having trouble adjusting to those climbing rental prices, even though they may be cheaper than a lot of other cities.
3: Office space is tight and expensive
Office space is getting more expensive and harder to find in Denver.  A new report says the metro area had the fastest growing rents in the country at the end of 2014.
Office vacancy rates are also falling fast in Denver – faster than any other metro in the country at the end of last year, according to Reis.
Businesses are attracted to the area partly because of an educated workforce, the weather, and the public transportation. It's also relatively cheap -- about half the rate of Boston or San Francisco.
"We're still on the lower end of the spectrum, but catching up quickly," said Sam DePizzol, with the commercial real estate firm CBRE. He says downtown has led Denver's overall commercial real estate growth.  
Energy companies are filling a lot of that space, but with oil prices dropping -- by about 50 percent since June -- there's a question about whether those companies will keep driving the trend.
Still, Denver's commercial real estate is much more diversified today than it was 30 years ago, and DePizzol says falling oil prices aren't as big a concern as they were in the 80's when energy firms dominated the market.
"We have all of these things that make Denver a very attractive place for companies to stay or relocate, and those components we don't see changing," he said.
You care.
You want to know what is really going on these days, especially in Colorado. We can help you keep up.  The Lookout is a free, daily email newsletter with news and happenings from all over Colorado. Sign up here and we will see you in the morning!