Some of Hickenlooper's promises last year are still 'works in progress'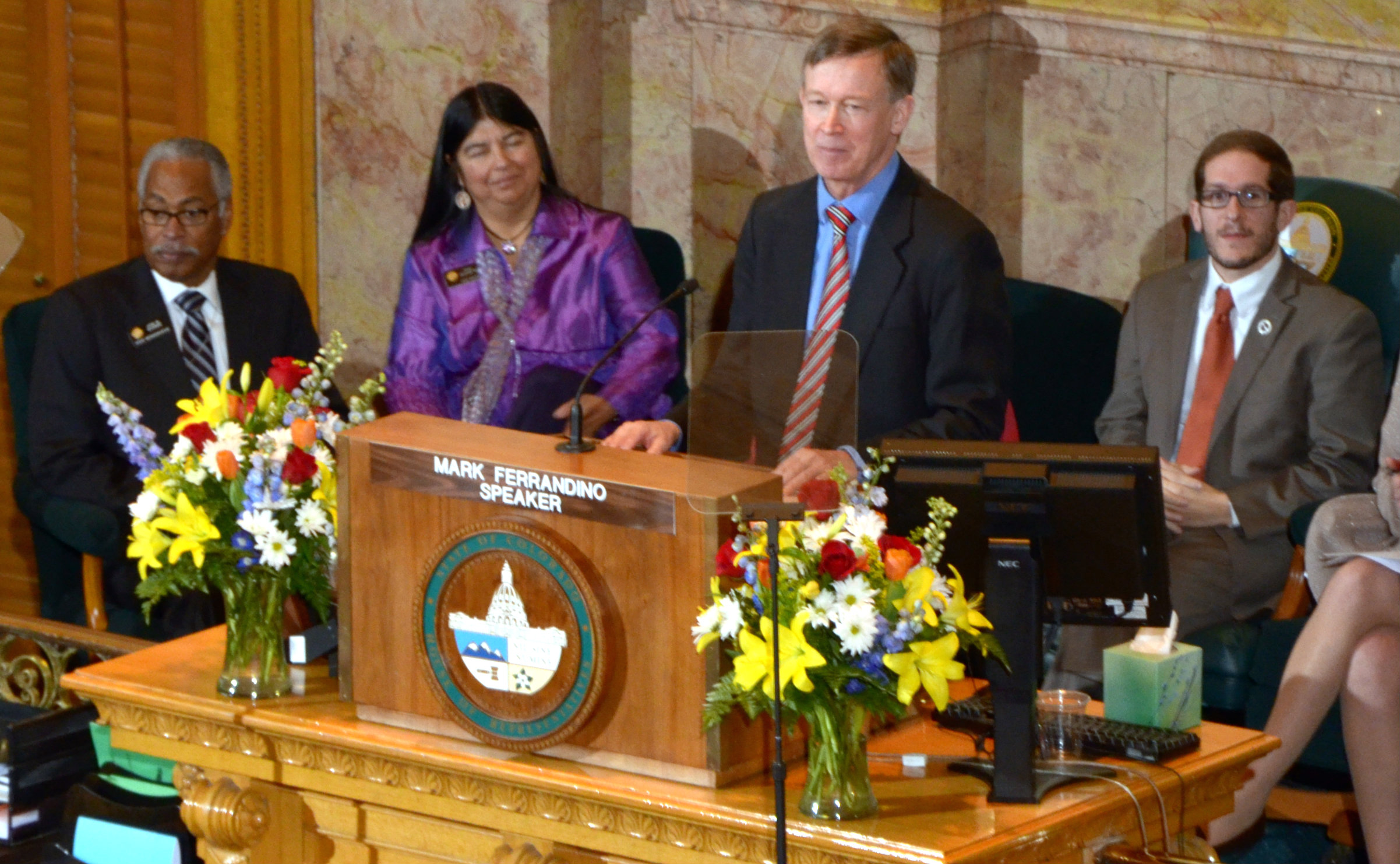 Gov. John Hickenlooper is scheduled to make his 2015 State of the State address this Thursday at 11 a.m. Ahead of that speech, Colorado Matters reviewed promises Hickenlooper made at the same event last year.
Two reporters covering the Legislature, the Denver Business Journal's Ed Sealover and the Associated Press' Ivan Moreno, talked with Colorado Matters host Ryan Warner about specific initiatives or goals that the governor mentioned at the time.
Those included creating jobs throughout Colorado; eliminating regulations that hinder business; and lowering wait times at the Department of Motor Vehicles from an hour to 15 minutes, a goal that Moreno said is a "work in progress."
You care.
You want to know what is really going on these days, especially in Colorado. We can help you keep up.  The Lookout is a free, daily email newsletter with news and happenings from all over Colorado. Sign up here and we will see you in the morning!