State subsidy causes some of Colorado's 'daycare deserts,' providers say
The Colorado Child Care Assistance Program, known as CCCAP, is a federally funded, county-administered benefit that pays daycare centers to look after low-income kids.
Without it, few families in high-poverty areas would be able to afford licensed daycare. But the amount CCCAP pays is generally far below the market rate for care. So providers say the more CCCAP kids they take on, the harder it is to stay in business. 
"You tend to want to move"
Earnestine Woodberry knows this struggle well. She's been operating childcare centers in the neighborhoods around east Colfax Avenue for a decade and in that time she's watched a lot of other providers close their doors.
Nearly all of the children in Woodberry's centers are enrolled in CCCAP. In general, the program pays her at least $10 less a day per child than centers in nearby neighborhoods charge their private-paying parents. The difference adds up quickly.
"Since I've been in the business, we haven't made any money," Woodberry says. "Everything we have, we put back into the business."
Being so dependent on CCCAP puts Woodberry's centers in double jeopardy. Not only does the low reimbursement rate force her to operate on the slimmest of margins, but there's constant turnover in the program, making her budget even more uncertain.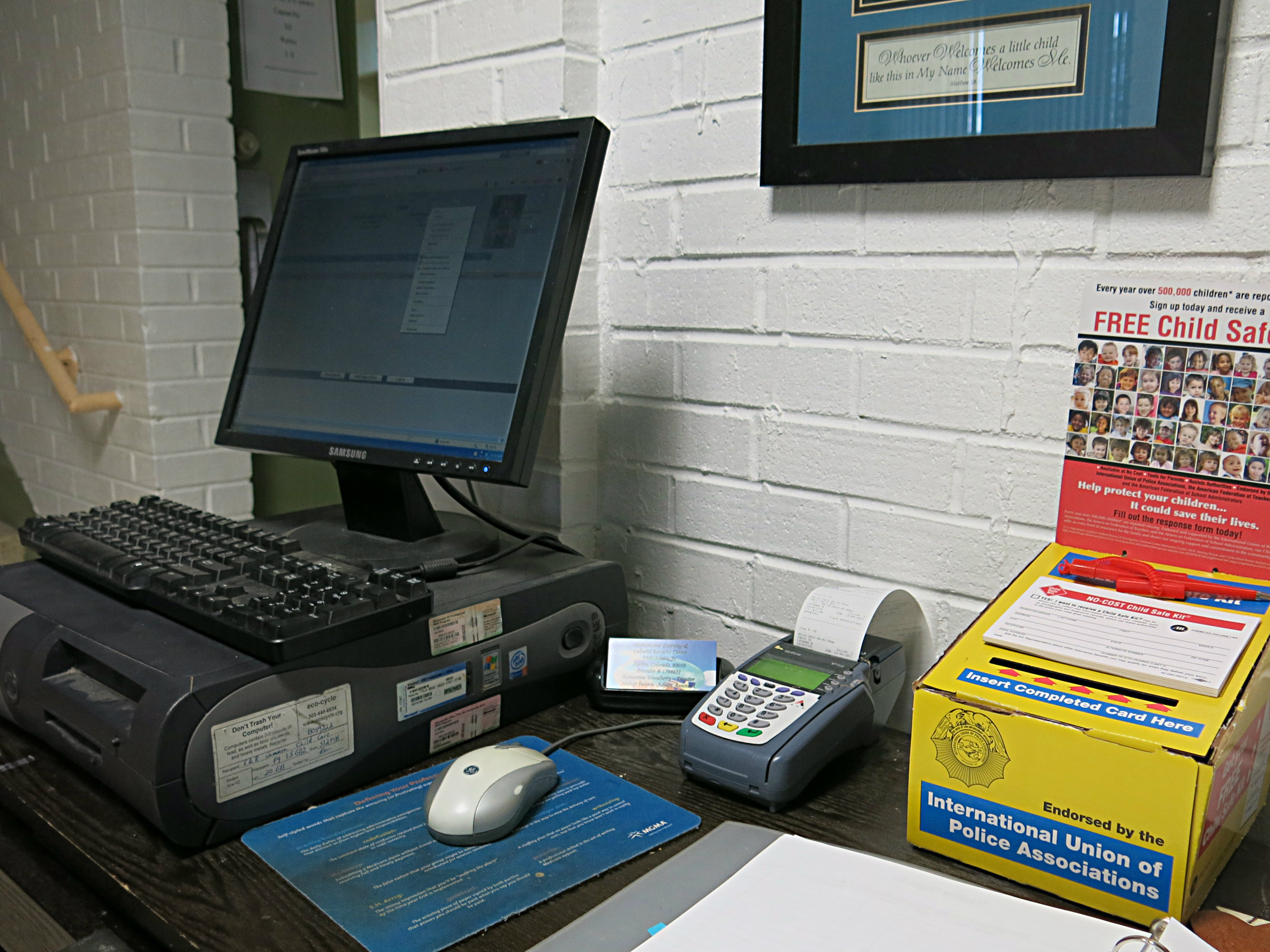 "You tend to want to move to another part of the area where it's private pay only. And I've been approached several times to do that. But my heart is just not there. I want to stay here and make this work," Woodberry says.
Daycare deserts
Woodberry may be staying, but for many childcare centers and home daycare operators, the answer to CCCAP's low reimbursement rate is to limit the number of children they enroll from the program, or refuse to participate altogether.
Only about a third of the state's licensed daycare facilities accept kids in the CCCAP program. The number is dropping, according to data from the Colorado Children's Campaign. The organization found that in Larimer and Boulder counties, more than 100 providers stopped accepting CCCAP children in the past six years.
When CPR News, using data provided by Qualistar Colorado, charted all the centers that accept CCCAP in the state, it was clear that in many high-poverty neighborhoods in the Denver metro area, CCCAP parents have few convenient choices.
(Map: CPR/Nathaniel Minor)
Social scientists refer to communities with little access to fresh and nutritious food choices as "food deserts." In Colorado, many of those same places, which are generally poor or rural, could also now qualify as daycare deserts.
"We tell parents [centers] may have space available, but they may not have CCCAP space available," says Lori Griffin, who answers the phone at Mile High United Way's childcare referral line.
Griffin, a CCCAP parent herself who's struggled in the past to find care, says she often has parents who call back four or five times, unable to find a place for their child.
"Your stomach knots up, and you're like, you really want to help these parents, but there's just not a whole lot of other options," Griffin says.
The lack of CCCAP slots doesn't just make life harder for families, it actually violates the spirit of the program. The federal grant that funds CCCAP requires states set their reimbursement rates high enough to ensure subsidy families have the same access to daycare as family's paying full fare. Currently in Colorado, that doesn't seem to be the case. 
(Chart: CPR/David Sprankle)The chart above was created by assigning the location of 2,600 child care facilities to their closest census tracts (subdivisions of congressional districts), then measuring the number of facilities in a tract against the tract's poverty rate as per 2010 census data. Assigned tracts may have up to a 5 percent margin of error. (Chart: CPR/David Sprankle)
A two-generation approach to poverty
The federal government got into the daycare subsidy business nearly a quarter century ago. The idea at the time was to pick up the tab for childcare so that single mothers in particular could work and avoid other forms of public assistance.
In the decades since, as science has revealed more about the importance of early brain development, many supporters of the daycare subsidy have also come to see access to quality care as vital to improving the chances for low-income children.
"We have to support adults and we have to support their children," says Mary Ann Snyder, head of Colorado's Office of Early Childhood. "It's really two-generation strategies that are ultimately going to lift families out of poverty."
For Stacy Buchanan with the daycare rating nonprofit Qualistar, the fact CCCAP-eligible children might be spending their days watching TV in the apartment of a neighbor or relative because their parent can't find quality care is "just sad."
"Often it is those kiddos who are CCCAP-eligible that could use a formal, structured, high-quality early childhood experience in order to enter kindergarten ready to learn," Buchanan says.
Big changes in the works
State lawmakers this spring did pass a major revision to CCCAP that could relieve some of the pressures faced by providers in low-income areas.
The new law urges counties to raise their provider rates to be more competitive with the private market and provides some money to help. And it creates a tiered reimbursement system, so that centers will get paid more if they can achieve higher-quality rankings.
These and other changes put Colorado ahead of the pack in terms of managing its childcare assistance program. That's according to the National Women's Law Center's Helen Blank, who fought for the creation of the federal grant system more than 20 years ago.
"The bill sets the table for a very well-functioning childcare subsidy system," Blank says. "The question will be: Will the resources follow?"
That's a major question for the state. Counties currently only have enough money to enroll a fraction of the low-income families who qualify for CCCAP. Any move to pay providers more will cut down even further on the number of people the program can help.  
David Collins, director of Colorado's Division of Early Care and Learning, says his office is doing what it can to help providers survive on the current CCCAP reimbursement rates.
"We want to learn from the providers who have made [CCCAP] a viable business model," Collins says, "and help move that over to providers that need help figuring it out."
If Colorado can't do that, more and more low-income parents may find that having a daycare subsidy doesn't always mean there's somewhere to spend it.
This story is part of our ongoing exploration of Colorado kids who are living in poverty, how it affects their lives and our common future. We'd like to hear your ideas about about what can be done about child poverty in Colorado. Share your thoughts through our Public Insight Network.