Denver to host first television pilot festival SeriesFest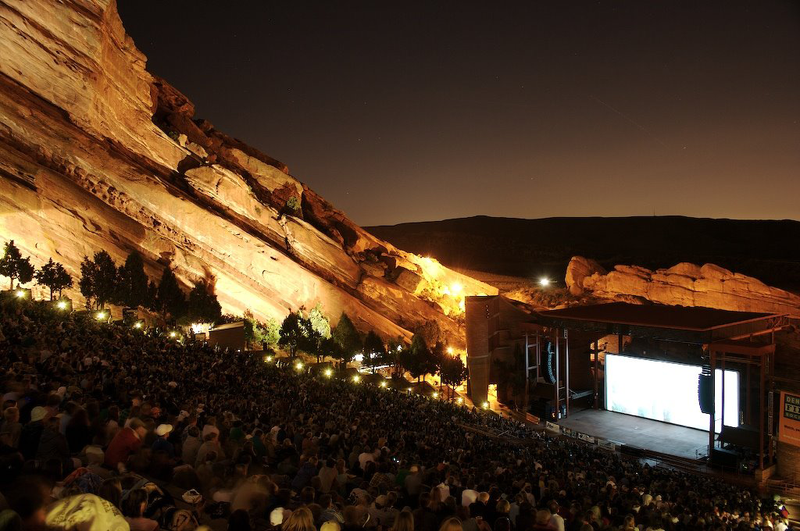 This summer, Colorado will get the first peak at new independent television shows looking to make it big on the small screen.
Denver will host the inaugural SeriesFest, a four-day festival highlighting program pilots and other independent content from around the world. It opens June 18 at Red Rocks Amphitheatre and runs through June 21 at the Denver Film Society's Sie Film Center.
"My first thought was that we have the opportunity to be the Sundance of television," says Colorado Office of Television, Film and Media director Donald Zuckerman, referring to the top U.S. independent film festival set in Utah. "I think there is potential to brand Colorado as a TV market."
SeriesFest will accept submissions internationally beginning March 1. Program categories include comedy, drama, mini-series, animated, made for TV movie and unscripted.
"Right now the general process to make a pilot takes a lot of time and you often have to have a foot in the door," SeriesFest CEO Randi Kleiner says. "There are so many independent content creators and we want to showcase that diverse work and also invite the networks and platforms that are producing content."
Judges will choose 20 to 40 pilots as official selections in May. The festival will also feature lectures and panels to discuss the evolution and future of television.
According to Variety, Gov. John Hickenlooper says:
"We are thrilled to have SeriesFest launch in Colorado and look forward to celebrating the evolution of television, cable and content this summer. This is another big step in our effort to support our exploding arts and creative industries, and will help widen the landscape of making television and film in Colorado."
Similar festivals do exist, including the New York Television Festival, the ATX Television Festival in Austin, and Toronto's Canadian International Television Festival.
In addition to its central location between Los Angeles and New York City, SeriesFest organizers targeted Denver because it's considered the birthplace of cable television, Kleiner says.
"Because it's at the center of the country, they laid out cables from Colorado to other areas," she says. "There's some exciting history with the television industry there."
Founded in 1968, Tele-Communications, Inc. was once the top cable provider in the country before AT&T bought the company in 1999.
Both Starz and Dish Network are headquartered in Colorado. In 2014, Layer3 TV, Inc. moved its operations from Boston to Denver, also home to The Cable Center.
Colorado also has High Noon Entertainment, Citizen Pictures and Orion Entertainment, reality television producers behind shows like "Prospectors," "Diners, Drive-Ins and Dives," and "Kodiak" respectively.
Denver comedy group The Grawlix shot its second pilot for the scripted "Those Who Can't" in Los Angeles in December. The TruTV network now has rights to the show after Amazon Studios declined to pick up the comedy in 2013. The first episode recently went through focus testing.
"I would love to see Colorado do more narrative television," Zuckerman says.
You care.
You want to know what is really going on these days, especially in Colorado. We can help you keep up.  The Lookout is a free, daily email newsletter with news and happenings from all over Colorado. Sign up here and we will see you in the morning!