Weekend catch-up: Birds nest cam drama, and more stories you may have missed
Nest cams capture bird drama, drive web traffic
CPR's Grace Hood reports on how different organizations are deploying nest cams
The Boulder County osprey camera is the most popular page on the county's web site. And they're not the only ones filming the natural world -- local governments and nonprofits are noticing that the natural world can drive website traffic. "It's relatively small investment for what might be a very large amount of web traffic," explained Charles Eldermire, who heads up the Cornell's bird cams. Read more.
Yes, it's really tough to buy a new home in Denver
Audio: CPR's Ben Markus reports on Denver's tight new home market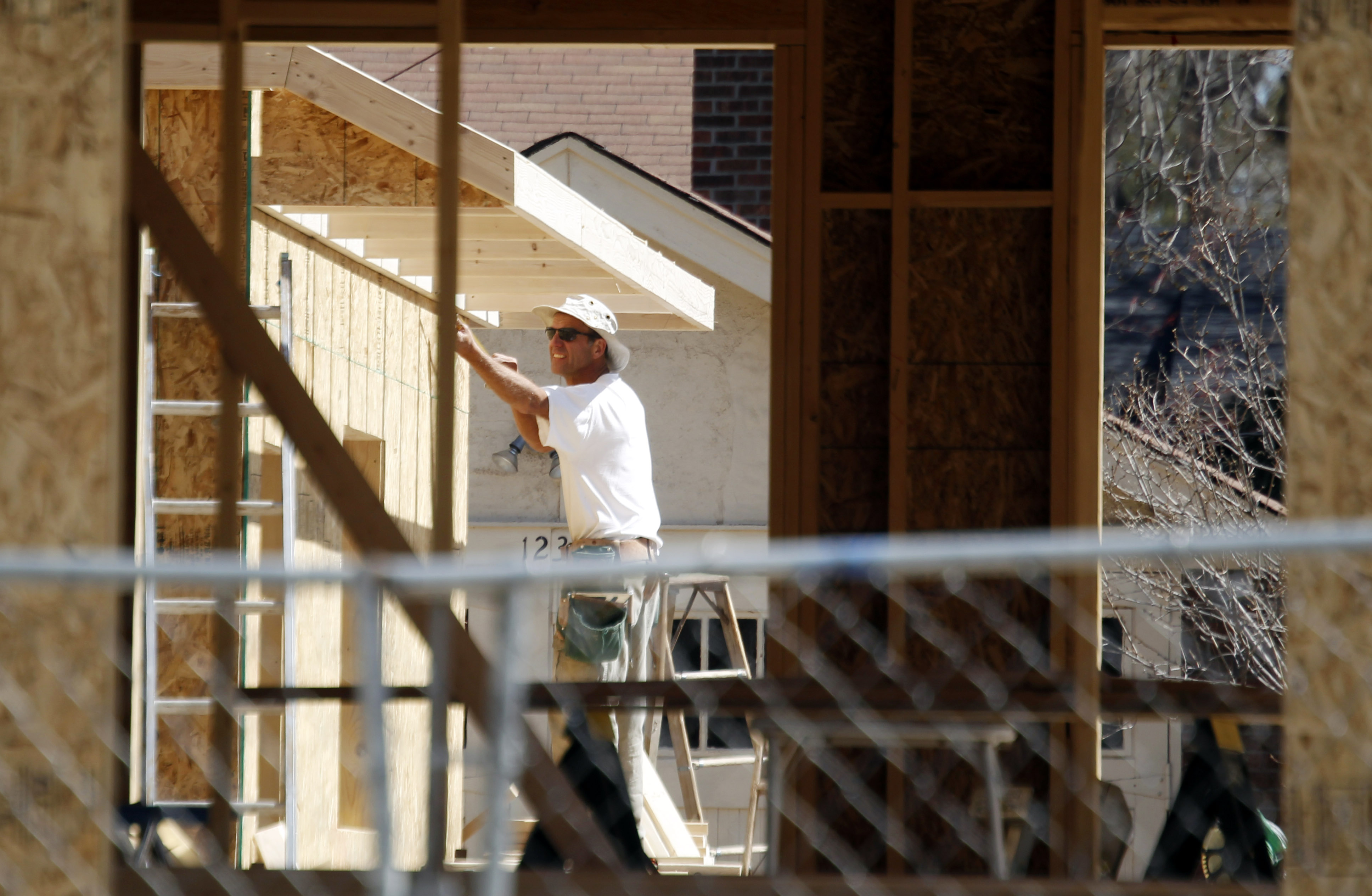 When real estate agent Justin Knoll finally got a chance to buy his home, he knew he needed to move fast. "I got up from the table at my appointment and said, 'I have to go.' They probably thought it was a family emergency," he said. Read more on how the market got so tough. 
More bears killed in conflicts with humans
[[nid:134146 field_align=full-width]]
In the five years between 2009 and 2013, Colorado wildlife officials euthanized 529 bears. But in the five years before that, 173 bears were euthanized by the state. Turns out, as Colorado's human population increases, so do our fatal encounters with bears. Read more. 
Satellite images show Colorado's changing landscape
Whether it's forest fires, beetle infestation or rising temperatures, Colorado terrain has changed over the last century. NASA's satellites have captured much of the shift, some you might need to see to believe. Read more. 
Report says 90% of Colorado's homeless have been harassed
A report released by CU-Denver and homeless advocacy organization Denver Homeless Out Loud says that 90 percent of Colorado's homeless population have been harassed by police for a "crime of homelessness." Don Boyer has experienced that. Two or three times a day, police or Business Improvement District workers tell him to move on. Read more.
Teens can answer sex and drugs questions without parents' OK
Colorado's Attorney General has ruled that state teenagers are allowed to take a health survey without their parents approval. The survey collects anonymous information about sex, drugs, physical health and suicide, questions that some think are inappropriate. Read more.
Nation's Janitor of the Year could be Coloradan Dave Terbush
Audio: Dave Terbush speaks with Ryan Warner
​
(Courtesy Will Karabell)Dakota Valley School janitor Dave Terbush has been cleaning up after 661 elementary school students for the last four years. "The kids call me Mr. Dave," he says, adding, "I could be called to do anything." Read more.
You care.
You want to know what is really going on these days, especially in Colorado. We can help you keep up.  The Lookout is a free, daily email newsletter with news and happenings from all over Colorado. Sign up here and we will see you in the morning!