Youth on Record's music education helps Denver teens find groove
You'll find a musician's dream inside the new home of Denver's Youth on Record.
The nonprofit unveils its $2 million Youth Media Studio Friday. Turntables, pianos, guitars, drums and state-of-the-art recording equipment fill the rooms. It's all set up to help at-risk high school students find a path and a living through music.
Three years ago, Youth on Record turned around Devin Urioste's life after one of his passions got him in trouble with the law.
"I was always into graffiti, and I got caught like right after I turned 18," he said. "So I went to jail."
On top of more than two weeks in jail, Urioste now had a record and hefty fines -- about $27,000 worth. And the arrest happened as he prepared to graduate. He'd spent five years earning his high school diploma and an associate's degree. But then school officials surprised him when they said he needed more math credits to actually graduate.
"I was feeling like a super-super-senior," Urioste said.
So Urioste went back to school. He finished those math classes through Respect Academy at Lincoln High School, where he discovered Youth on Record. And Urioste started to realize he could pursue interests like graffiti, breakdancing and hip-hop music professionally.
"When I went to jail, I just figured if I'm still going to keep doing the same thing, I might as well make it worth it," Urioste said. "It changed my life; it made me a better artist. Now I paint stuff for people and make money off of it."
Youth on Record employs musicians to mentor students like Urioste, who may feel hopeless.
"What Devin didn't need was a felony offense and to be written off," the organization's executive director Jami Duffy said. "What he did need was an opportunity and an outlet for his artistic skills."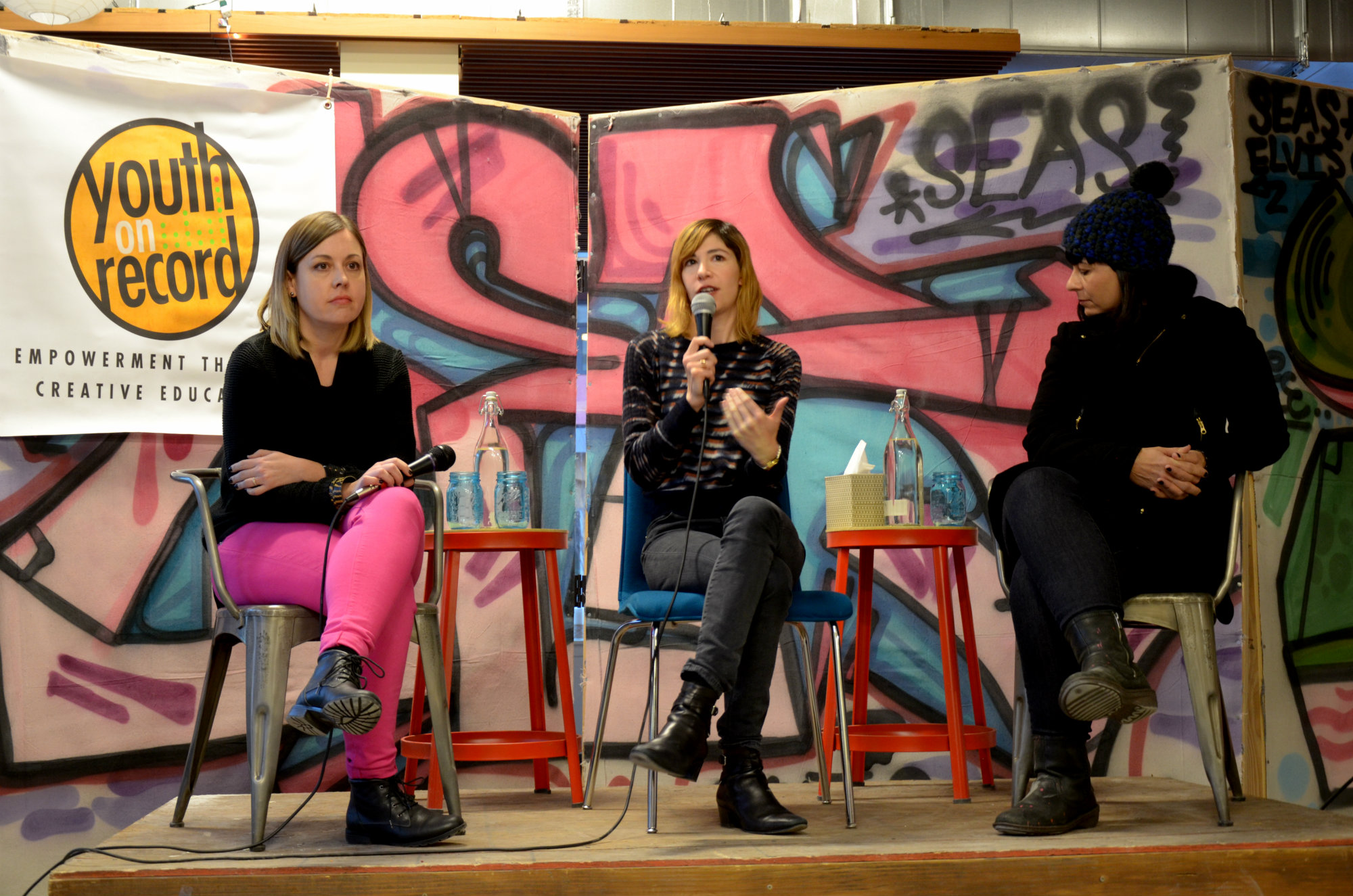 Denver band Flobots created the organization -- formerly known as Flobots.org -- in 2008.
"We always had a vision of our music being paired with social action," said co-founder Stephen Brackett, who graduated from Denver Public Schools along with his Flobots bandmates. "And then we were seeing that those same schools didn't have the same music programs and arts programs that kind of created us."
What started as an after-school program quickly transformed. In 2011, the organization partnered with Denver Public Schools to offer high school classes for credit. A year later, it grew and became Youth on Record. Then came a huge break.
The Denver Housing Authority picked Youth on Record as a main tenant in the Mariposa housing redevelopment project in west Denver. The Housing Authority gave the nonprofit more than $1 million to invest in a new facility.
There, students learn how to play instruments and can take classes like music production and spoken word. National acts on tour also stop by to lead panels and workshops. Feminist rock band Sleater-Kinney dropped by in February. New York rapper J-Live also recently visited and explained to a group of students how he got into music.
"We work with a group of students who have not been given the same opportunities as their peers," Duffy said. "These kids needed a more inspiring place to walk into every day."
The Youth on Record staff includes around 20 Denver-based artists. Every year, they work with about 700 teenagers who come primarily from five Denver alternative schools and two residential treatment facilities. These are young people who need help to graduate from high school or to get their GED and prepare for college or a job.
"It's not about just being the new, cool, rock 'n' roll non-profit on the block," Duffy said. "It's about these kids' lives. Their lives are at stake."
Duffy said she sees increased attendance and higher GPAs for many of the participants. And she hopes to expand the program throughout Colorado and beyond.
Now 21 years old, Devin Urioste performs under the moniker Mace Windu. The rapper said he often records his vocals in closets. But the recording room at the new Youth Media Studio is the real deal.
"I've never been in something super professional," he said. "It's awesome."
Urioste works with Youth On Record full time. He wears a lot of hats, from teaching classes to painting graffiti murals. Much of the money he makes goes to pay off fines from his felony. But it's also a chance to give back to the program that changed his life, he said.
"A lot of us, we think what we do doesn't make an impact," Urioste said. "But it's places like these that make you feel like you're really helping someone."
It's also led to live gigs. Last year, Urioste and other program participants joined Grammy-winning rock band Imagine Dragons live at the Ogden Theater. At the Denver Music Summit in April, he performed in front of a room full of people that included NPR Music staff.
And whether it's in a classroom or on stage, Urioste hopes his words can help guide young people down a positive path.
You care.
You want to know what is really going on these days, especially in Colorado. We can help you keep up.  The Lookout is a free, daily email newsletter with news and happenings from all over Colorado. Sign up here and we will see you in the morning!