Yeah, Colorado's Been Wet Lately — And Here Comes Monsoon Season
No question about it, we've had a wet spring and early summer. And now it looks like the rest of the summer could be even soggier than usual.
Mid-July is the start of Colorado's monsoon season, and it could get a boost from all the recent rain and the vegetation that wet weather has produced. David Barjenbruch, a meteorologist with the National Weather Service in Boulder, told CPR News' Mike Lamp that more grass, brush and trees put more moisture in the air -- and that comes back as rain.
"We can get that feedback mechanism," he said. "Once it is wet, it tends to stay wet."
Here are more highlights from their conversation: 
What accounts for the wetter-than-usual monsoon season?
That's based on some long-term averages and some long-term climate modeling -- and those should sometimes be taken with a grain of salt. But we are definitely favoring a wetter monsoon this year.
What about the chances for more extreme weather?
The storms, generally, later in the summer are more efficient rain producers. So you can expect very heavy cloud bursts at times. But at the same time, the threat of large and destructive hail stones goes down. That's one of the benefits of having a deeper moisture profile through the atmosphere.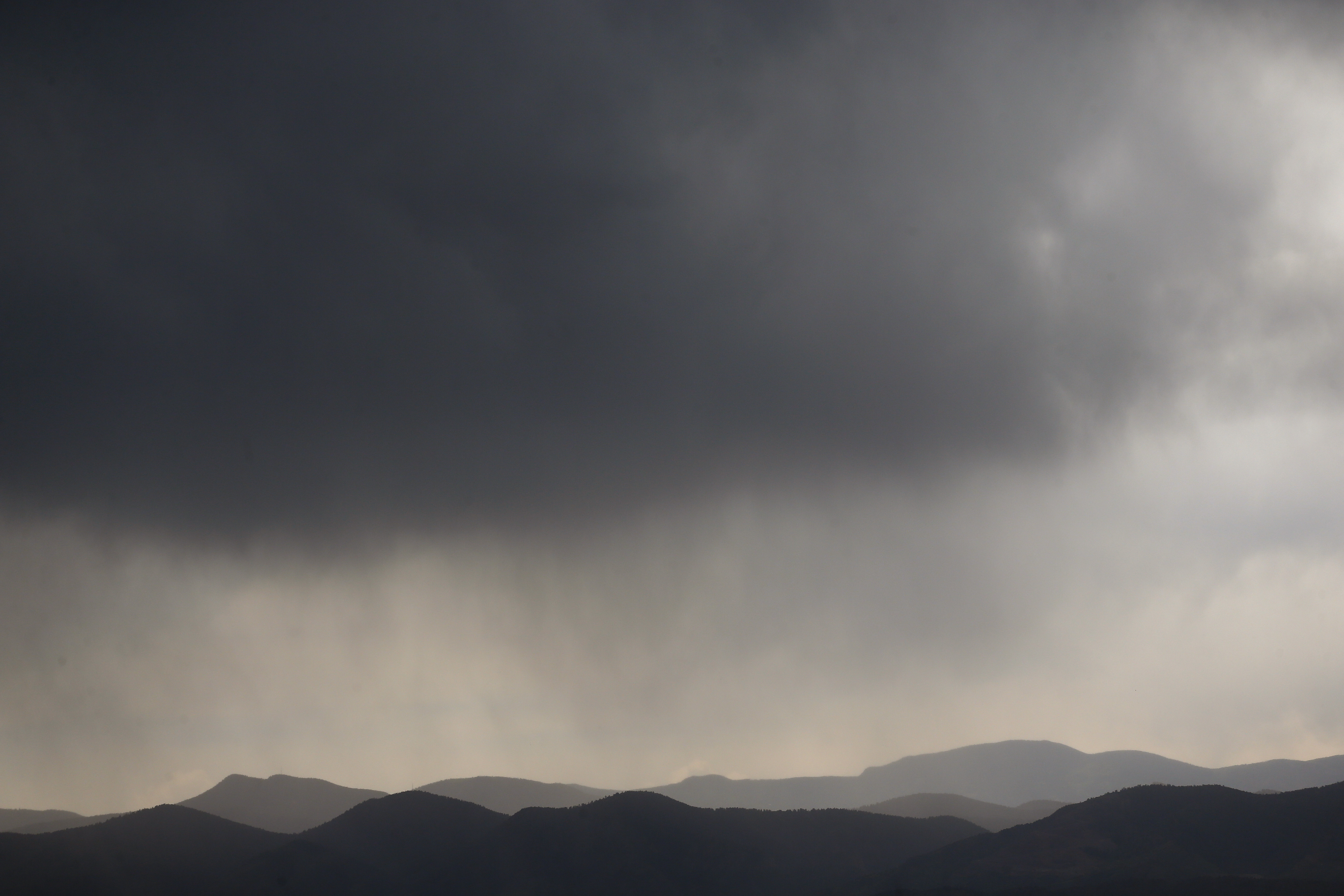 What's the reason behind that?  
If we get a warmer tropical environment, there's a lot more melting of those hail stones. So that's a favorable sideshoot of a deep monsoon. Not to say we won't get hail, because we're still at high elevation any storms can still produce hail. But it's just not as big as the monstrous hail stones we've seen earlier this summer.
When does monsoon season end?
Sometime in September. In mid-September, we start to dry out and go to our normal dry, nice, pleasant falls we see around Colorado. That's usually in the latter half of September and into October. We'll keep an eye on things to see how they progress this year.
Can we expect a low-danger fire season?
As long as the monsoon continues for us, we'll try to keep fire danger down. If it does get drier though, for a couple-three weeks, there's a lot of vegetation then that could brown out. There's a lot of grass out there and a lot of fuel. So that's something to watch. Hopefully, we'll just maintain a nice modest wet pattern to keep that fire danger down.
You care.
You want to know what is really going on these days, especially in Colorado. We can help you keep up.  The Lookout is a free, daily email newsletter with news and happenings from all over Colorado. Sign up here and we will see you in the morning!