Toxic Mine Blowout Was 'Likely Inevitable,' Protocols Lacking, EPA Says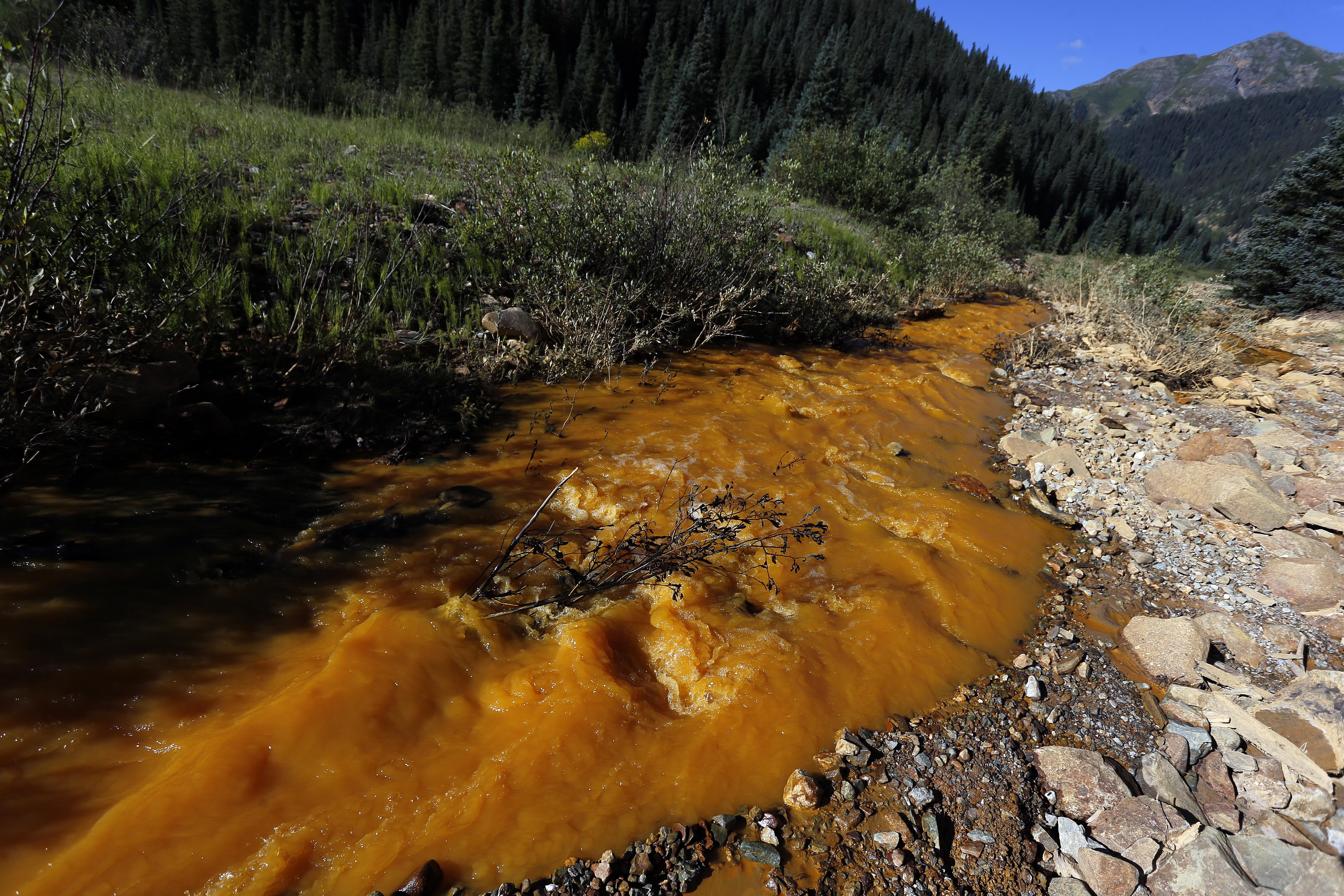 New internal documents released by the Environmental Protection Agency say that the blowout of toxic water at the Gold King Mine on Aug. 5 was "likely inevitable," and that the agency underestimated the volume and pressure of the 3 million gallons of filth that had built up in the abandoned mine.
The report also found that the agency team that accidentally caused the catastrophe "was lacking emergency protocols in the case of a significant flow or blowout." It also urged the agency to develop a "toolbox" of standard protocols for dealing with similar situations in the future.
The team working at the site that day "had extensive experience" investigating closed mines, according to the report. It had reached out to organizations with expertise and local knowledge including the Animas River Stakeholders Group and none "raised any significant concerns with the proposed activities."
On Aug. 15, an ARSG member told Colorado Matters that, unlike past clean-up efforts, the EPA didn't consult the group on the recent clean-up at the Gold King Mine. As part of its report, EPA linked to meeting notes from Jan. 27 and  May 27 this year detailing the people and organizations it consulted ahead of sending the team up to the mine.
Still, EPA found that no worst-case scenario of water pressure and flow was calculated, even though such a plan could have been useful for planning, and the team's plan "was lacking emergency protocols in the case of a significant flow or blow out." 
"Even though the chance of encountering pressurized mine water was investigated in many ways at the Gold King Mine, the Gold King Mine blowout suggests that EPA should develop a toolbox of additional investigative tools such as remote sensing or drilling into the mine pool from the top or side that should be more seriously considered at similar sites," the report said.
Whether a more accurate estimate of the water pressure would have prevented the blowout isn't clear, said agency assistant administrator Mathy Stanislaus on Wednesday, but was "theoretically possible."
"That's the only information we have at this moment," said.
 The findings released Wednesday will be augmented by an independent review by the Department of Interior, as well as a report from the Office of the Inspector General.
Refresh this page for updates.
You care.
You want to know what is really going on these days, especially in Colorado. We can help you keep up.  The Lookout is a free, daily email newsletter with news and happenings from all over Colorado. Sign up here and we will see you in the morning!