Policy Holders Blindsided By Insurer HealthOP's Failure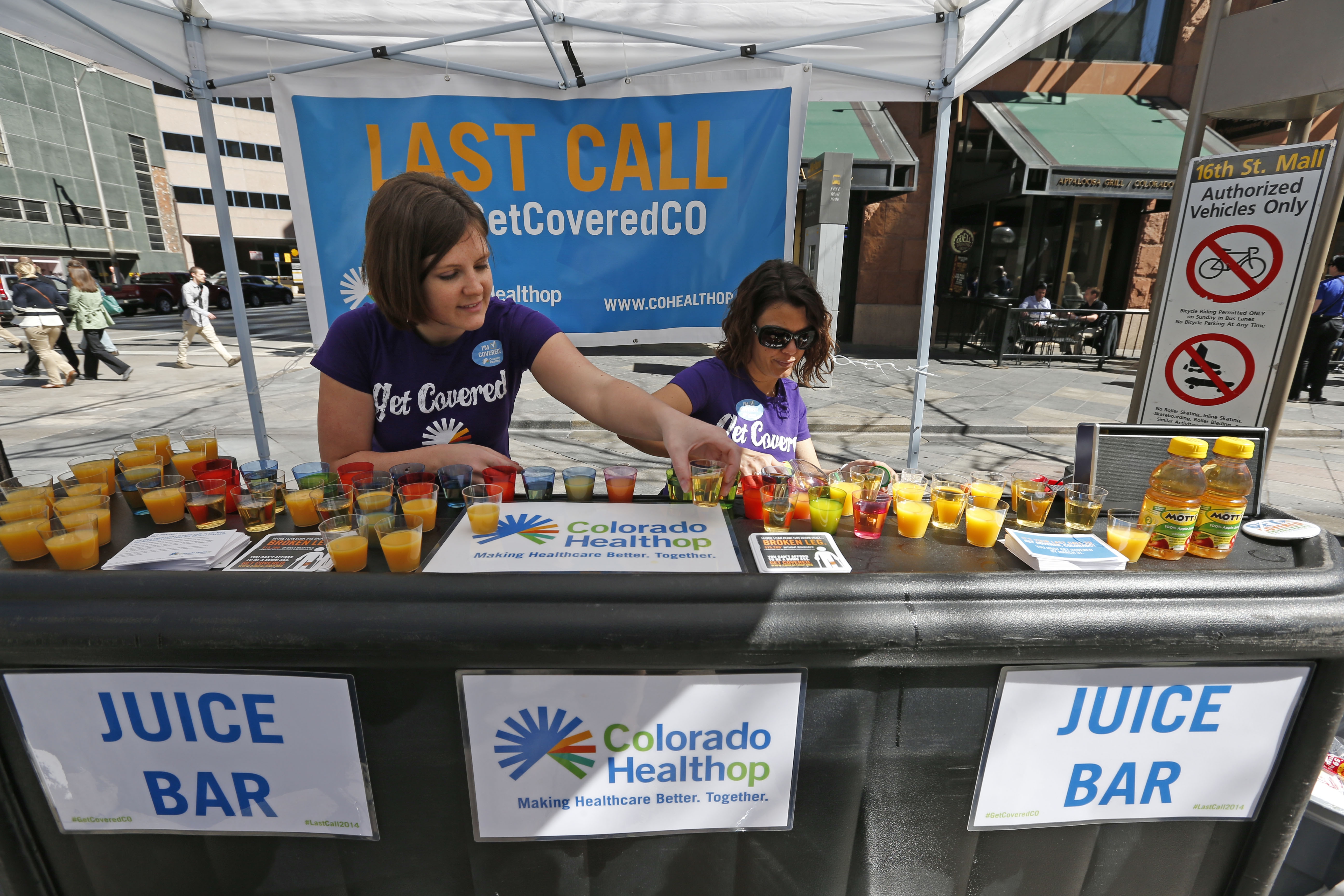 About 80,000 Coloradans got some bad news Friday.  Their health insurance program, Colorado HealthOP, just went belly-up.  The state's Division of Insurance essentially pulled the plug on the cooperative insurer saying it could not sell new policies on the state's exchange, citing concerns over its sustainability.  
The move comes just two weeks before open enrollment, and the news caught Letha Heitman by surprise.
"I'm absolutely am stunned, I am disheartened," she said.
Heitman and her husband Rick own a contracting business in Centennial.  A few months ago, during a wellness exam, Rick was diagnosed with aggressive prostate cancer.  She says the cooperative's employees were lifesavers when the couple faced roadblocks getting him treatment.
"They made us feel as if we were family," she said. "They did not treat us as if we were just a number who paid a premium," and the insurance was affordable.
It's been a rocky few weeks though for the HealthOP, a cooperative that expected a roughly $10 million subsidy from the federal government that didn't come through.  That put the insurer in a precarious position with state regulators who said the co-op would not have the money in the bank to pay its claims.
"They're not financially viable," said Vince Plymell, of the state's Division of Insurance. And that left state regulators with little choice.   With open enrollment around the corner, they had to stop the co-op from selling plans on the state's exchange.
HealthOP's chief executive, Julia Hutchins, takes issue with the regulators' decision.
"We were set to be profitable next year," and had lined up an investor ready to put in $40 million or more to shore up its finances, Hutchins said.  She calls the state's decision irresponsible and premature.
"Consumers will certainly see higher prices, fewer options and certainly no options that are consumer-centric in the way that we are," she said. "There's a lot of talk about healthcare reform, but we still have to find a way to make healthcare cost less for people.  A lot of people who are buying individual insurance will be faced with the decision around whether it's worth it."
A cooperative is essentially a consumer focused, non-profit insurer.  They sprung up around the country, authorized as part of the Affordable Care Act, and partly funded with billions of dollars  in federal subsidies.  But remaining solvent has been tricky.  Now, more than a half-dozen have gone under, including in New York and Iowa.
HealthOP's senior IT manager Helen Hadji says it's been an emotional ride for the co-op's 80 or so employees.
"I'm really sad," she said.  And I'm sad because I really feel like we were doing something great to help Colorado and to help our members and to really make a difference."
Hadji says she's a Republican but blames a Congress run by conservatives for not stepping up to help keep the co-operatives afloat. She had hoped HealthOP would survive and become a leader in the emerging health insurance landscape.
"I feel like this is a federal failure.  I feel like Congress cannot work together.  This is all a political battle to dismantle Obamacare," she said.
Michelle Lueck, CEO of the non-profit, non-partisan Colorado Health Institute, says Colorado's co-op did a lot to help drive costs down.  "In that way, the coop was a success," she said.   Lueck said it leaves a legacy in helping to push the health insurance system to be more transparent and innovative.
>Critics of the co-operatives, and Obamacare, were not surprised by today's news. Sen. Cory Gardner, R-Colo.,  issued a statement saying "taxpayers are on the hook for millions in loans...that likely will never be repaid."  HealthOP's failure, he said, "can be added to the very long list of Obamacare's broken promises."
Letha Heitman says she and her husband will have to shop for a new plan while he's in the midst of treatment and a draining fight against cancer.
"It is stressful.  It's painful, it's emotional, it hurts," she said.
You care.
You want to know what is really going on these days, especially in Colorado. We can help you keep up.  The Lookout is a free, daily email newsletter with news and happenings from all over Colorado. Sign up here and we will see you in the morning!