Broncos Beat Panthers, Win Super Bowl 50: Photos
The Broncos defense had powered Denver all season. And for one final game, it carried the the team to a third Super Bowl triumph, 24-10 over the mistake-prone Carolina Panthers.
In what may have been his final game, 39-year-old Broncos quarterback Peyton Manning did just enough to manage the victory to give him a 2-2 record lifetime in Super Bowls. This was Manning's 200th career victory.
Manning was 13 of 23 for 141 yards with one interception. That was enough for him to outplay Carolina QB Cam Newton, who struggled all game. Newton finished 18 of 41 for 265 yards, no touchdowns and one interception. He fumbled twice, leading to two touchdowns, and was sacked six times.
One of Newton's fumbles was recovered in the end zone by Malik Jackson for the first TD of the game that gave Denver a fast 10-0 lead. His final fumble led to C.J. Anderson's clinching 3-yard TD run with 3:08 left.
Special teams did their part for Denver. Jordan Norwood set up Brandon McManus's 33-yard field goal with the longest punt return in Super Bowl history, a 61-yard scamper down the sideline.
The game was no artistic beauty. It featured just two offensive touchdowns, 18 penalties, six combined turnovers and 12 sacks. The Broncos won despite managing just 11 first downs.
Denver has now won three Super Bowls. They won back to back in 1998 and 1999, with John Elway at the helm. They added Super Bowl 50 with Elway as Denver's vice president of football operations and GM.
In a game won by Denver's defense, it was only fitting that the MVP of Super Bowl 50 was a defensive star.
Linebacker Von Miller earned Super Bowl MVP honors after forcing two fumbles and getting 2 1/2 sacks to help the Denver Broncos beat Carolina in Super Bowl 50.
Five years after being drafted No. 2 behind Cam Newton, Miller harassed Carolina's quarterback from start to finish.
"Von was awesome," Peyton Manning said afterward. "He deserved it."
If this was Peyton Manning's final game, he's going out on top.
The 39-year-old Broncos quarterback said immediately after winning Super Bowl 50 that he was taking some advice from Tony Dungy, his former coach when he played in Indianapolis: "Don't make any emotional decisions." Manning did say he had an emotional Saturday night with his teammates and coaches, perhaps realizing this Super Bowl would be his final game.
"This has been a tough, resilient, unselfish group of guys," Manning said afterward.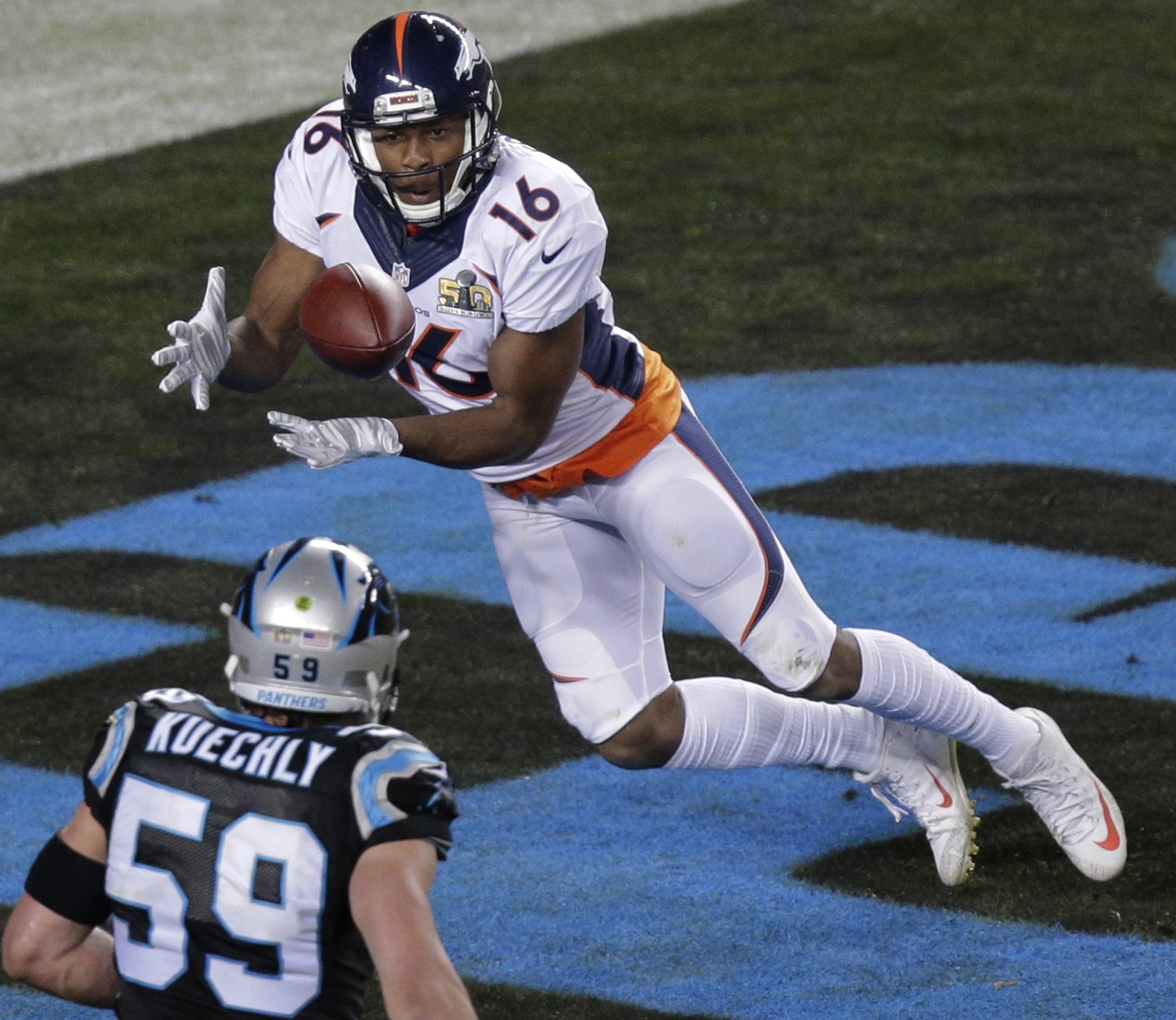 He added he was "very, very grateful" for his career and said he would take "some time to reflect" before making any retirement announcement.
But Manning said of a year that saw him go from starter to injured backup to Super Bowl champion: "It's been a unique season."
Newton's dream season ended with a nightmare performance.
Fresh off being named the league's MVP, the Panthers fifth-year quarterback was stymied by an aggressive Denver Broncos defense in his first Super Bowl.
The 6-foot-5, 245-pound quarterback who scored 45 touchdowns during the regular season — and five more in the playoffs — failed to produce a TD running or throwing for the first time this season.
Newton didn't get much help from his offensive line which allowed a Super Bowl record-tying seven sacks, or his wide receivers, who dropped big passes at key times.
Newton spent much of the game under heavy duress as the Panthers were unable to handle the pressure of Denver's defense.
You care.
You want to know what is really going on these days, especially in Colorado. We can help you keep up.  The Lookout is a free, daily email newsletter with news and happenings from all over Colorado. Sign up here and we will see you in the morning!