Winter Storm Clobbers Front Range, Closes DIA, Portions Of I-70 And I-25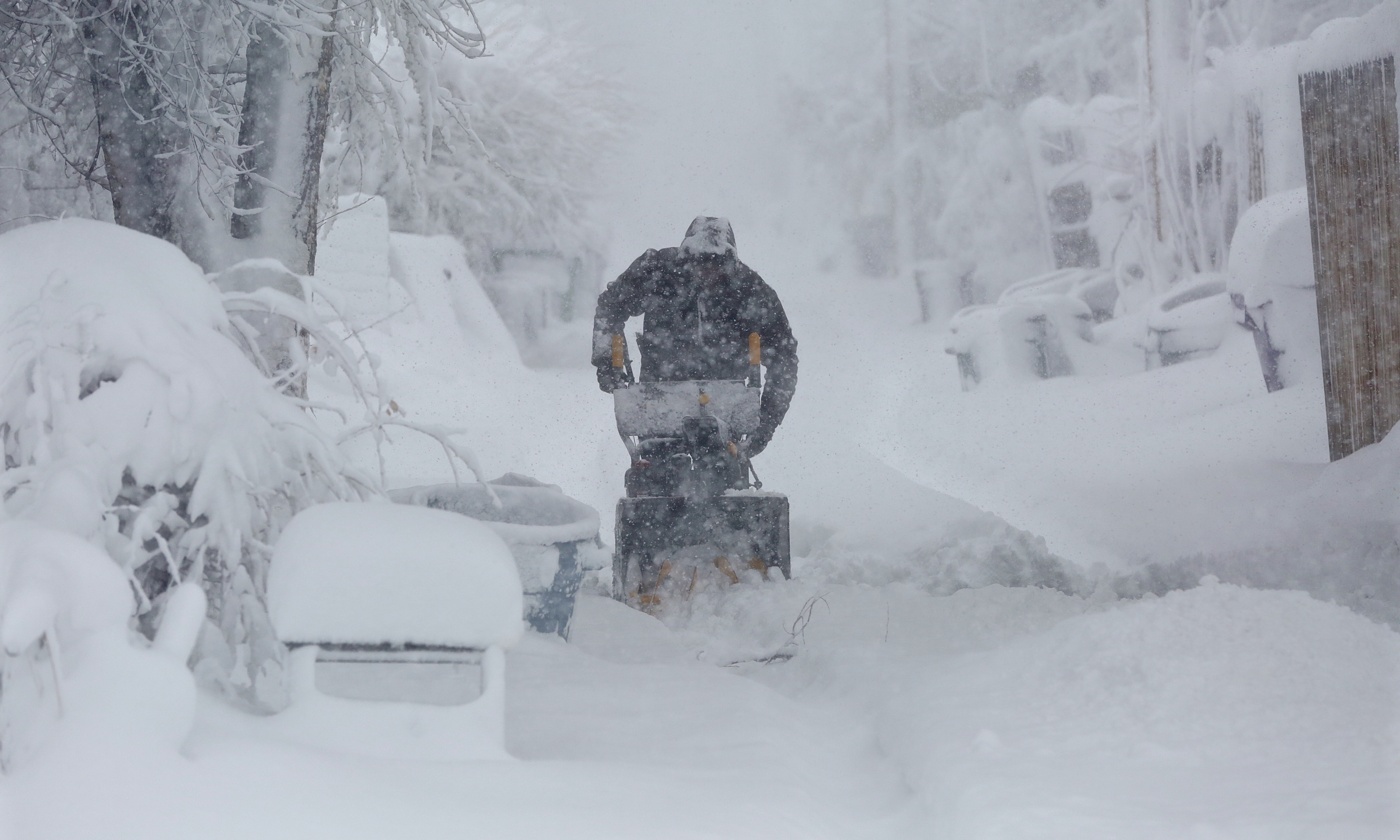 Major freeways -- Interstates 25 and 70 -- are both closed in all directions out of Denver. A blizzard warning remains in effect for the Denver metro and parts of the Plains through 6 p.m. Wednesday. 
Classes were canceled across the area, including at major school districts like Denver Public Schools, Cherry Creek Schools, and Jefferson County.
Delays At DIA
Crews working to clear vehicles from Pena Blvd so plows can clear the road. Weather and visibility still very poor. DEN remains closed.

— Denver Int'l Airport (@DENAirport) March 23, 2016
A power outage Wednesday morning at DIA first caused hundreds of delays. Service was restored around 9:30 a.m., but by 11 a.m. the FAA decided to hold all traffic because of blowing snow, airport spokesman Heath Montgomery said. Then, at 12:18 p.m., officials closed the airport "until further notice."
"Weather and visibility are such that it is not safe for aircraft to arrive or depart at this time," the airport tweeted.
More than 700 flights have been canceled, which is about half of all the scheduled flights at DIA. And Pena Boulevard is impassable due to the weather. Officials advised travelers currently at the airport to "stay put" until conditions improve.
The airport has closed at least a handful of times because of snow. First in 2001, then again in 2003 and 2006.
Power Outages
The storm knocked out power to about 190,000 Xcel Energy customers across the metro area. A bit more than half, or 100,000 accounts, have been restored, says the company. But 90,000 are still without power and the company can't say when they'll get power back. 
"Not seeing much relief from the storm to start working that number down at this point," Xcel Energy spokesman Mark Stutz said earlier this morning. Most of those outages are on the north side of the metro, including in Boulder and Arvada.
Dangerous Roads
I-25 from northern Colorado into Wyoming; Castle Rock to Colorado Springs
I-70 from Silverthorne to Denver; Aurora to Kansas; Federal Blvd to Pecos St
I-76 from Lochbule to Nebraska border
Traction laws are in effect for commercial and passenger vehicles on major highways in metro Denver.
RTD Delays
Snow Totals
NWS has reported snowfall totals ranging from 0.5 inches near Grant all the way to 20 inches in Sugarloaf before 8 a.m. this morning. Here's a look at where things stand:
Forecast
Tonight, the chance of snow drops to a 20 percent chance of snow before 11 p.m. It will be cloudy, then gradually becoming partly cloudy, with a low around 21 degrees and very windy, with a north northwest wind 27 to 37 mph decreasing to 10 to 20 mph. Winds could gust as high as 60 mph.
Thursday forecasters say the sun will return, with a high near 52 degrees and winds out of the west northwest at 7 to 10 mph becoming south in the afternoon. Winds could gust as high as 17 mph.
Here's how this morning looked on Twitter:
You care.
You want to know what is really going on these days, especially in Colorado. We can help you keep up.  The Lookout is a free, daily email newsletter with news and happenings from all over Colorado. Sign up here and we will see you in the morning!