No Need For Gun Control After Orlando, Colo. GOP Senate Hopefuls Say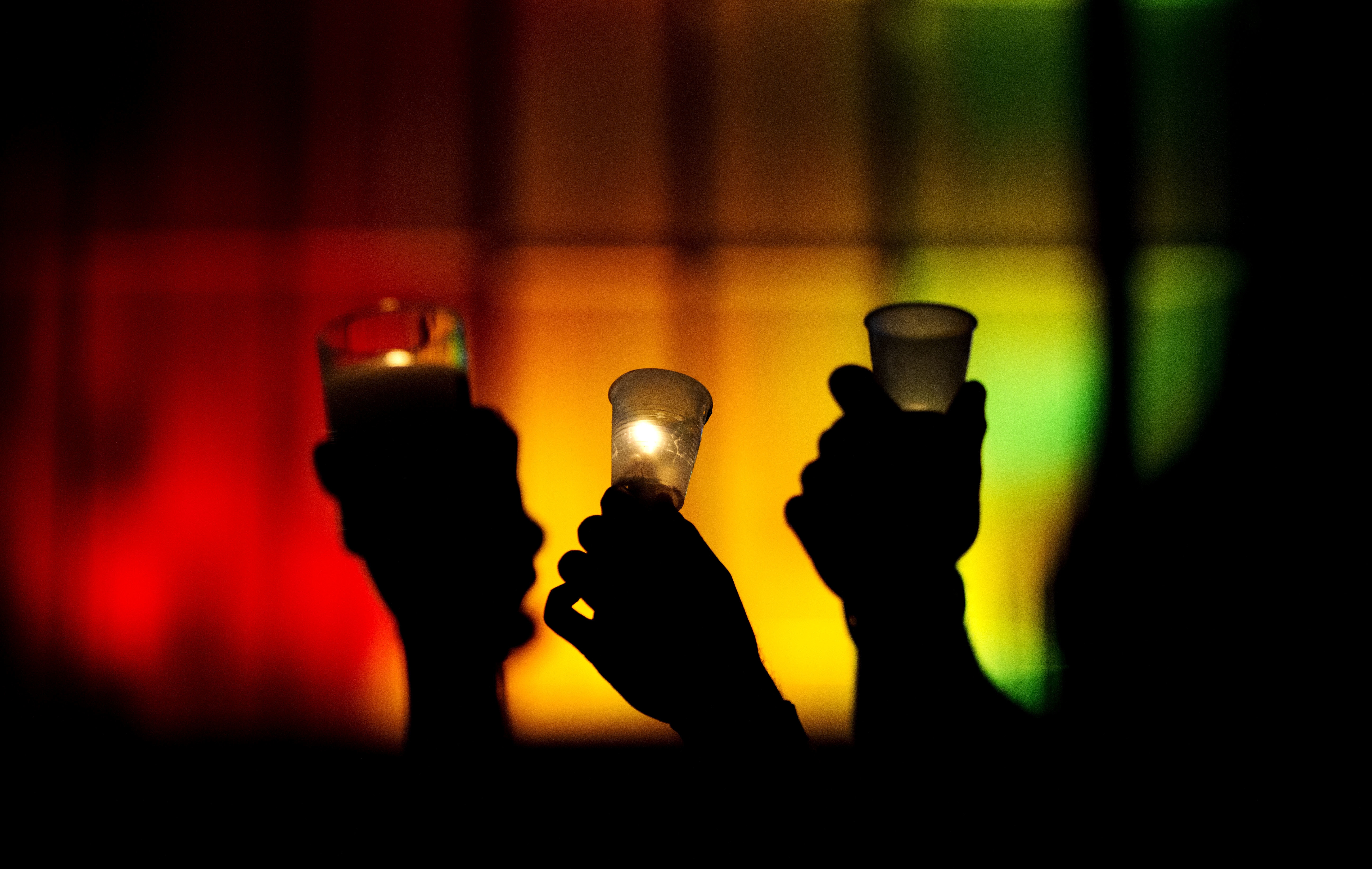 (AP Photo/David Goldman)Colorado's Republican U.S. Senate contenders reacted cautiously Monday as the Orlando nightclub shooter's motives were being investigated, but they agreed that the debate over policy should be about defeating radical Islam and its recruiting efforts, not about domestic gun control.
Just over two weeks before the June 28 primary, the candidates said the tragedy reinforced their respective messages on fighting terrorism —and keeping that fight abroad. All condemned the attack on the gay nightclub and expressed sympathy and support for victims, their families and the LGBT community.
It's a top policy issue for Colorado, a state that's suffered mass shootings in 1999 at Columbine High, in 2012 at an Aurora movie theater and in 2015 at a Colorado Springs Planned Parenthood clinic. After Aurora and Connecticut's Sandy Hook Elementary School shootings, Colorado adopted universal background checks and an ammunition magazine limit in 2013. Two Democratic lawmakers were recalled over their support for the legislation.
"I don't believe gun control is the answer here," Aurora businessman Ryan Frazier said. "I don't believe any gun measure, any law, would have prevented this type of attack. This is fundamentally a question of domestic terrorism."
Omar Mateen, an American-born Muslim, used an assault-type rifle and a handgun in Sunday's attack on the Pulse nightclub before he was killed by a SWAT team. FBI Director James Comey said Mateen had "strong indications of radicalization" and was probably inspired by foreign terrorist organizations.
A spokeswoman for Democratic Sen. Michael Bennet, who faces the GOP primary winner, urged restraint as the investigation continues. The spokeswoman, Alyssa Roberts, said Congress should increase FBI resources "to better identify and track lone wolves in the United States, and any form of communication they might attempt with terrorist groups overseas."
Frazier, a former U.S. navy intelligence officer who withdrew his support for Donald Trump over Trump's remarks involving Mexicans and Muslims, warned against using the tragedy for political purposes.
"This is a time for our country to grieve and heal and determine how to prevent further tragedies going forward," Frazier said.
Among other things Monday, Trump called for President Barack Obama to resign over Orlando; Hillary Clinton called for an assault weapons ban.
Robert Blaha, the Colorado Springs businessman running an anti-establishment campaign, said Americans have to realize they are at war with radical Islam. He suggested someone with a firearm inside the club could have lessened the carnage.
Jon Keyser, the former state representative and Iraq and Afghan war veteran, referred to his own military service, a key theme of his campaign. "No ideology is more unacceptable to our way of life than radical Islam. We don't have to live in fear of it. This is an enemy we can defeat," Keyser said.
"This is another act of war by ISIS and Islamic jihadists," agreed Jack Graham, a Fort Collins businessman. "My strong hope is that this finally convinces us that they are at war with us, and that we will pursue that war with conviction and finality."
Darryl Glenn, the El Paso County commissioner, portrayed the attack as an act of war.
"I've listened to the president and to Hillary Clinton and they still do not understand that we need to address the enemy as the enemy," Glenn said. "Their way of responding is to take away the Second Amendment rights of Americans."
You care.
You want to know what is really going on these days, especially in Colorado. We can help you keep up.  The Lookout is a free, daily email newsletter with news and happenings from all over Colorado. Sign up here and we will see you in the morning!