Governor, At Solar Array Launch, Mum On State Proposal To Cut CO2 Emissions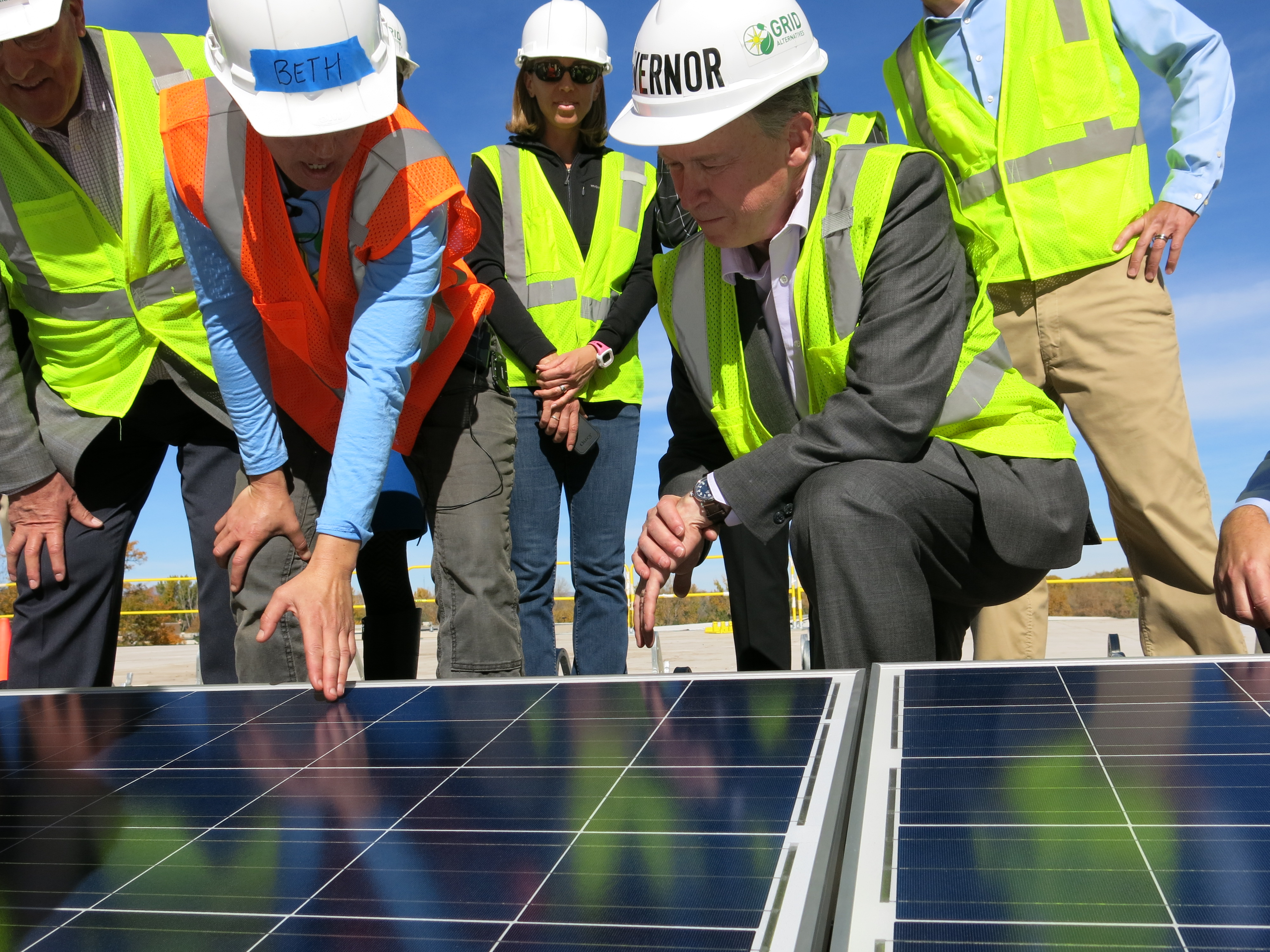 Colorado Energy Office President Jeff Ackermann says the Fort Collins array will help about 20 customers lower their energy bills, and that the benefit will show up customers' utility bills and last about 12 months. It will then be offered to other low-income customers.
The state could see even more of these solar arrangements in 2017. Colorado is finalizing a court settlement with the state's largest utility Xcel Energy which currently calls for more solar gardens for underserved communities.
Gov. John Hickenlooper was on hand for the opening event. He said he's still determining whether to approve another environmental proposal: an executive order that would require carbon dioxide cuts from the state's power sector.
Draft documents obtained by the Denver Business Journal this August show the order contains potential cuts of up to 35 percent by 2030. Hickenlooper says one idea is to surpass what the Obama Administration would require of power plants in the federal Clean Power Plan.
The Clean Power Plan is currently being challenged in federal court by Colorado Republican Attorney General Cynthia Coffman and more than two dozen other states. It's a key piece of the Administration's effort to curb climate change.
You care.
You want to know what is really going on these days, especially in Colorado. We can help you keep up.  The Lookout is a free, daily email newsletter with news and happenings from all over Colorado. Sign up here and we will see you in the morning!