Weather Conditions Favoring The Junkins Fire
Firefighters say warmer-than-normal temperatures and low humidity are intensifying the Junkins wildfire. As of Sunday, the fire is 18,132 acres and is 50 percent contained.
The fire, which started with a downed power line east of Westcliffe, is burning on federal, state and private property. Nine homes have been lost.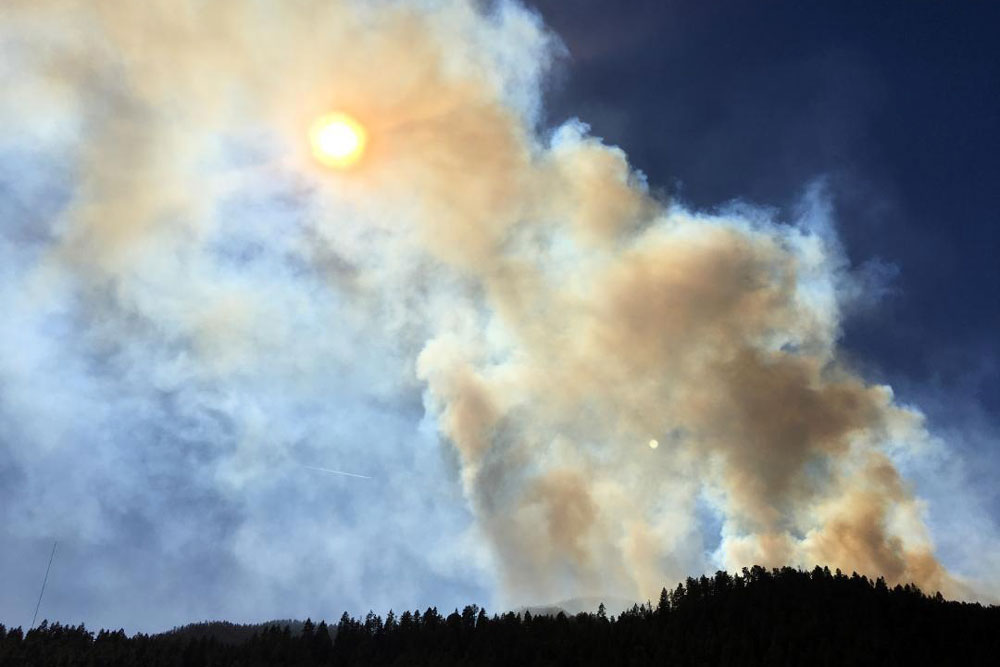 Drivers on Sunday were urged to watch out for higher levels of smoke on area roads and were warned about slowing down or stopping to observe firefighting efforts. Planes and helicopters, including two Blackhawk helicopters from the Colorado National Guard, are being used to douse hot spots and reinforce fire lines to keep the wildfire from spreading to the town of Beulah. Some residents remain evacuated from their homes.