For Colorado's Chicago Cubs Faithful, This Moment Is 'A Dream Come True'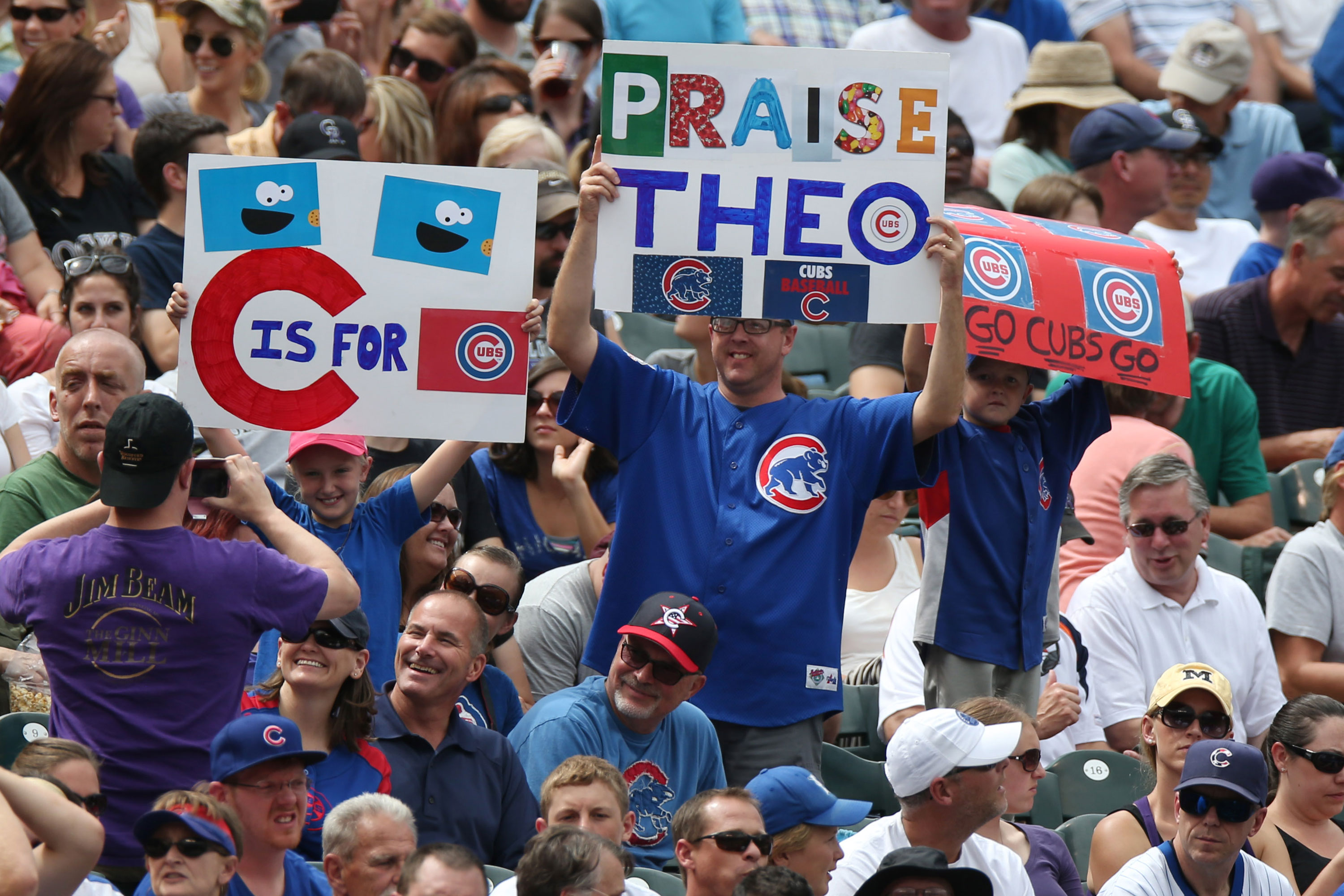 Dan Marder went nuts after his beloved Chicago Cubs beat the LA Dodgers to advance to the World Series. Yes, you read that right -- the World Series. The Cubs will be making their first appearance in the Fall Classic in 71 years.
"I lost every emotion I had for the last 20 years as a Cubs fan," Marder, 32, said outside of Wyman's No. 5, a Chicago-style pizza restaurant and sports bar in Denver's Capitol Hill neighborhood.
"I was anxious the whole game, just terrified just wondering are we going to have that moment where we choke? And it just didn't happen – for the first time it didn't happen!"
Marder, of Broomfield, is one of many Chicagoans who now call Colorado home. And, he'll be one of many in Colorado who will be rooting for the Cubbies to do what once seemed unimaginable to generations of fans – win the team's first World Series since 1908.
Sarah Nardozzi, an Illinois native who lives in Denver, has "always prayed this would happen."
"I mean, this is like a dream," she said. "I can't believe it.'
The Cubs have been very bad for a lot of years, but they have had some good seasons – that ended in disappointment. This includes 2003, when the team blew a 3-games-to-1 lead over the Marlins in the National League Championship Series.
Nardozzi was studying for the SAT exam when the Cubs collapsed during that series.
"We all looked up and we were all like, 'What happened?'" she said. "And I was like, 'Is this ever going to happen in my lifetime?'"
Cubs fans are not limited to those who are from Illinois. The Chicago-based superstation WGN created a new generation of Cubs fans across the country when it began broadcasting games nationally in the late 1970s. Wrigley Field did not have stadium lights until 1988, so for much of the 1980s, kids home from school during the summer could watch every Cubs game on TV during the day.
Many Coloradans adopted the Cubs as their own, given that the only baseball teams here for most of the 1900's were minor league teams like the Denver Bears, which eventually became the Zephyrs. The Colorado Rockies didn't begin playing until 1993.
Meanwhile, more and more Chicagoans are leaving their home city for places like Colorado. Chicago saw more of its residents leave in 2015 than any other city in the country, according to the Chicago Tribune.
"There's a lot going on in Chicago with the economy, with getting jobs and stuff like that," said Ross Kaufman, 29, a former Wrigley Field peanut vendor who now lives in Denver. "If you're young, it's really tough to get a job in Chicago. Chicago is a tough place to live; it's a tough place to make it."
But Kaufman still adores his hometown. He's even ditching his plans to see his beloved band Phish in Las Vegas on Halloween – a tough ticket to get – and instead fly home to Chicago to watch some World Series games with his dad.
"This is a big deal," he said. "Like, I've seen Phish literally 80 times, but this never happens."
Kaufman's dad is in his 60s, so he's one of the fortunate Cubs fans who are still alive to see the team play in a World Series. Other die-hard Cubs fans weren't so lucky. Nardozzi said her lifelong family friend "pop-pop" was like a grandfather to her.
"He's up in heaven now and he's so happy now that the Cubs are going to the (World) Series," she said.
It's definitely been a long time since the Cubs won a World Series – 108 years to be exact. But fans don't want to talk about the team being cursed or anything like that. They are fully aware of the "Curse of the Billy Goat." This was placed on the Cubs by Billy Goat Tavern owner Billy Sianis after the team wouldn't allow him to bring his pet goat to Wrigley Field during the 1945 World Series.
Legend has it, after Sianis and the aforementioned goat were turned away from Wrigley, he declared, "Them Cubs, they ain't gonna win no more." The Cubs lost the World Series that year and haven't been back since.
There are other fabled curses – like one involving a black cat that walked behind the Cubs on-deck circle in a year where the Cubs lost 17 of their last 25 games, and blew a huge division lead to the New York Mets.
Brian Calvert of Chicago, who was visiting family in Denver, doesn't want to hear about anything about curses.
"Ah, there are no curses," Calvert said. "The Billy goat doesn't exist. The black cat doesn't exist. That's just in people's minds."
Calvert would much rather stay positive going into the first series game against the Cleveland Indians.
"I've been through so many disappointments for them to finally – finally make it the World Series," he said. "It's like a dream come true. Four more wins and I can die a happy man."
You care.
You want to know what is really going on these days, especially in Colorado. We can help you keep up.  The Lookout is a free, daily email newsletter with news and happenings from all over Colorado. Sign up here and we will see you in the morning!