Colorado's Rural Hospitals Nervously Ponder Their Post-Obamacare Future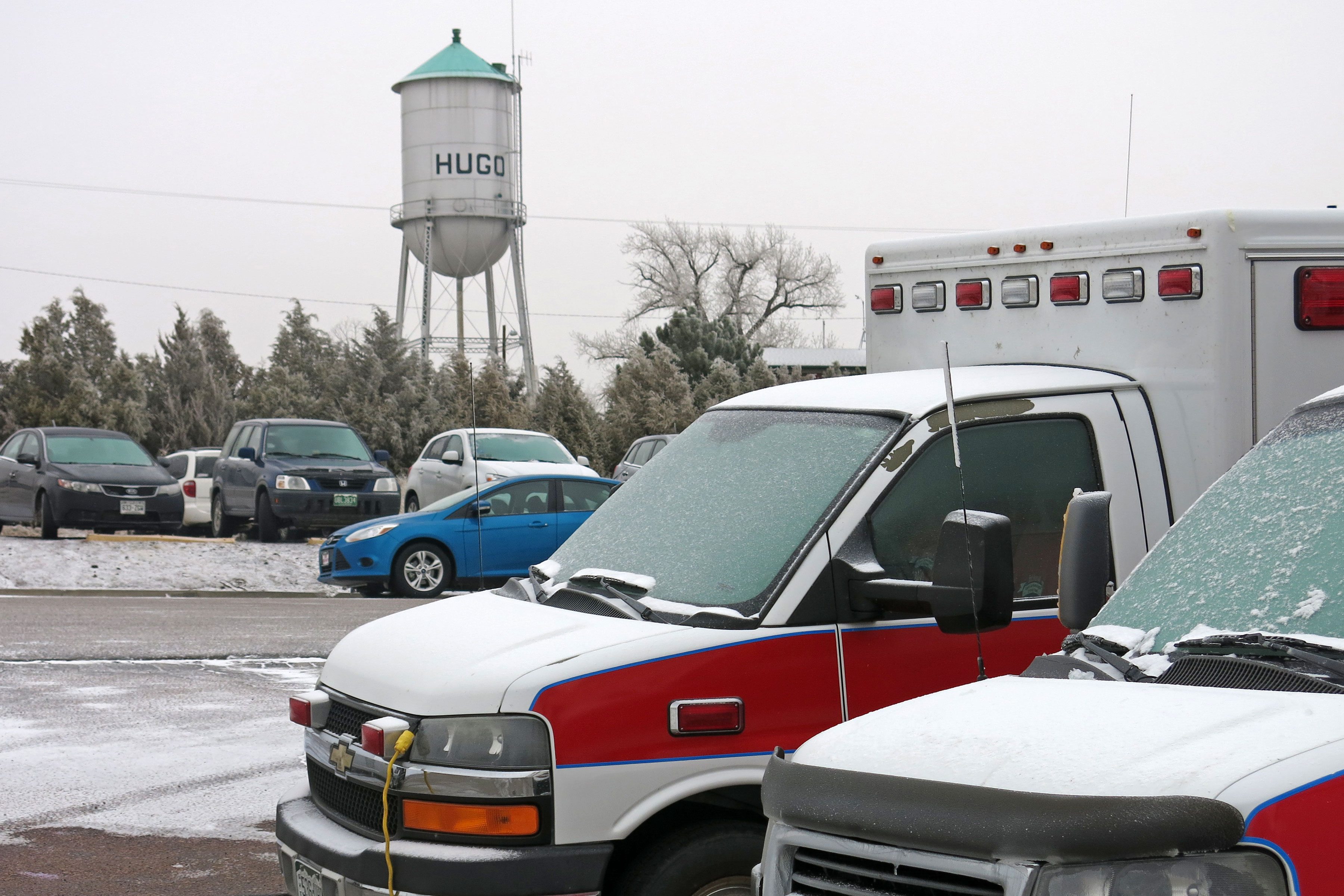 Hospitals executives recently delivered a dire warning about the future of rural hospitals: They're calling themselves the canaries in the coal mine. Many of their facilities are already facing a financial crisis.
Konnie Martin, the CEO of San Luis Valley Health in Alamosa, is one of them. The south central Colorado hospital provides 670 jobs and is the region's largest employer. It's the "only hospital in the six-county region that delivers babies and the only hospital that does any specialty or surgical services," Martin said.
The hospital has benefitted financially from the expansion of insurance coverage under the Affordable Care Act, Martin said. But it operates on a thin margin, one that could be upended if the ACA replacement doesn't address their financial challenges.
"The hospital being the largest employer, the largest annual budget, if we become unstable through this period of uncertainty, it could destabilize our entire local community," Martin said.
Four hours northwest of Alamosa, in Colorado's rugged high country, is the Delta County Memorial Hospital. CEO Jason Cleckler has a similar story, his hospital is the county's largest employer too, with 615 workers. He's not sure what's coming down the pike as Republicans look to rework the ACA. "I think that's core of what keeps me up at night in regards to health care reform," Cleckler said.
Both rural hospitals are on a list of eight the Colorado Hospital Association says are in critical condition, in danger of closing.
Brock Slabach, a Senior Vice-President with the National Rural Health Association said that they're "very concerned." His group has identified 670 hospitals nationally that are at risk of going under — that's a third of all of the nation's rural hospitals. He calls it the Rural Hospital Closure Crisis.
"They provide the employment for many of the physicians and nurse practitioners and physician assistants that work in these communities," said Slabach. "Once these hospitals leave the community, they're not going to be coming back."
Under the Affordable Care Act, Colorado expanded Medicaid, but Slabach said many rural hospitals closed in states that didn't expand it. Insurers, facing major financial losses, also pulled out of health care exchanges. That left customers in rural communities with few choices, and high premiums and deductibles. "For rural citizens, it's extremely difficult because they're already typically poor," Slabach said. Under the ACA, "there were failures for rural America."
A Republican repeal of the ACA could exacerbate the rural health care crisis, in many cases, these are the same counties that helped elect Donald Trump. In rural Colorado, Trump won 57 percent of the vote, compared to 35 percent for Hillary Clinton, according to the Colorado Health Institute.
On the state's at-risk-list is Lincoln Community Hospital and Care Center. It's in Hugo, a sparsely populated farming and ranching town in Lincoln County on the eastern plains. Seventy-eight percent of the residents here voted for Donald Trump. There also isn't another hospital for 75 miles, which makes the facility critical for people in several counties.
"I think it's a huge driver in keeping us all going and enticing people to move out here and live here" said Julia Coonts, the mayor of nearby Limon. "We need to provide these services."
Health care is one of the top three job creators in rural Colorado and in Hugo, that translates to 175 jobs. They're generally good-paying jobs and contribute more than $8 million to the local economy. Coonts said "it would be a huge impact and not just for this community but for the entire region out here," if the hospital closed.
Medicaid expansion helped many rural and safety net hospitals because more people have insurance. Before the Affordable Care Act, care for those patients was uncompensated. The number of patients insured by Medicaid rose 44 percent in rural Colorado, as a result of the Affordable Care Act, according to the Colorado Rural Health Center.
But Kevin Stansbury, the Hugo hospital's CEO, said many patients who got private insurance were swamped by high premiums and deductibles.
"So they might as well be uninsured," Stansbury said. "They've got insurance for the real catastrophic stuff but they're not able to take care of the things that happen on a day to day basis because it's all out-of-pocket expense."
When patients can't pay for their care, he said that the hospital assumes those costs.
Federal requirements to invest in electronic health record systems became another major challenge for Stansbury's hospital. They have four different systems because they haven't been able to find one that works for their hospital, clinics, long-term care and home health and hospice departments. "It drives up our costs, it drives up our inefficiencies, and it's all imposed upon us," he said. "It's a burden to us, not a benefit."
Another chronic problem, according to Stansbury: reimbursement for care from the federal safety net programs Medicaid and Medicare doesn't cover the full cost of those services. It's a scary prospect when considered alongside recently released Congressional plans that would remove the Medicaid expansion some hospitals have relied on. States would need to make up for some of the federal funding if they wanted to retain the expanded coverage.
Whatever plan emerges, Stansbury said rural hospitals need steady funding.
"Without that predictable support, it's tough to plan for the future," Stansbury said. "Because then you're just scrambling to keep the doors open day to day."
You care.
You want to know what is really going on these days, especially in Colorado. We can help you keep up.  The Lookout is a free, daily email newsletter with news and happenings from all over Colorado. Sign up here and we will see you in the morning!