Immigration Hardliner Tom Tancredo Launches 3rd Try For Governor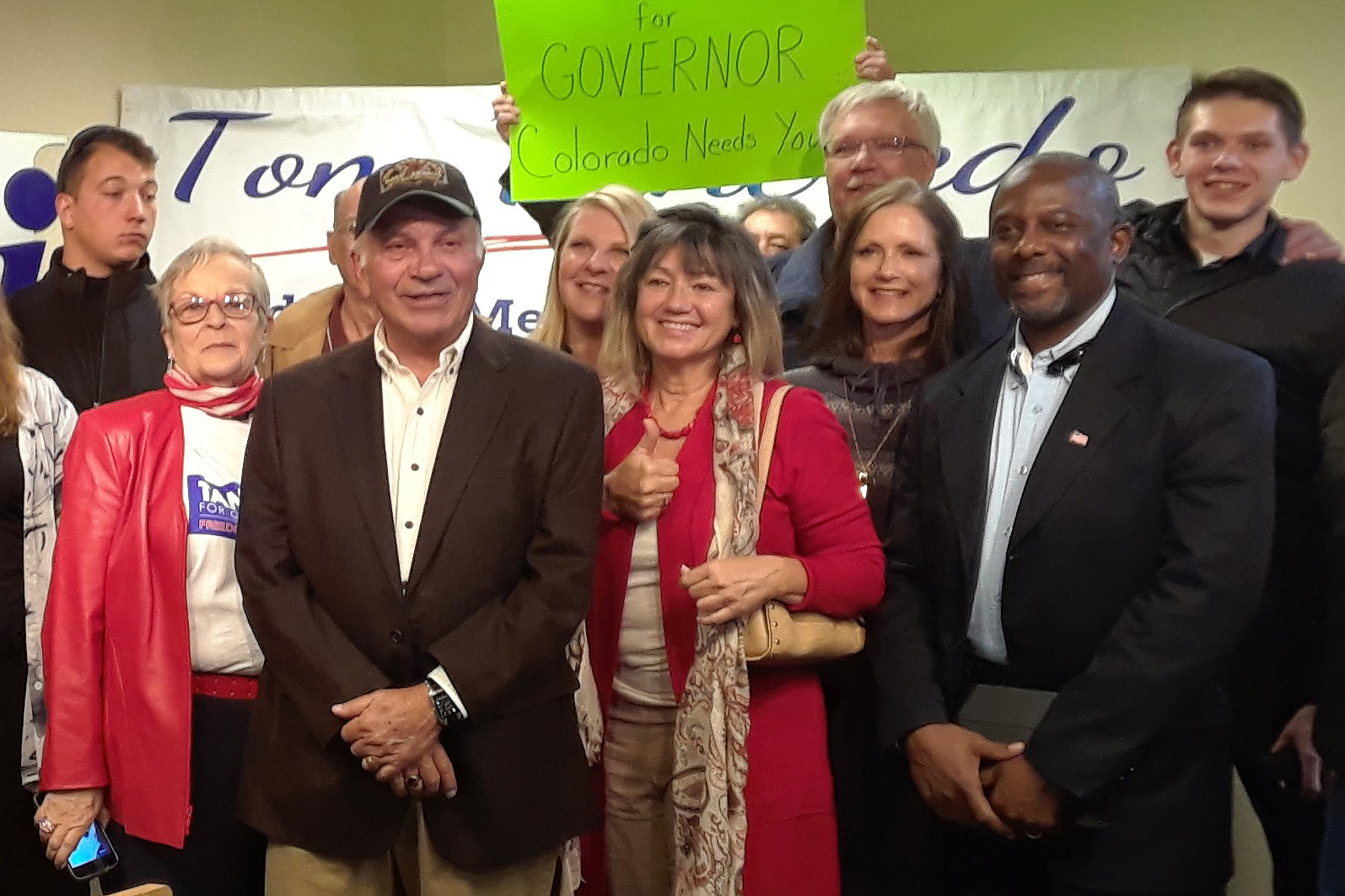 Former congressman Tom Tancredo is running for governor again.
He made his case for leading the state once Gov. John Hickenlooper steps down at a series of events up and down the Front Range on Wednesday. The conservative Republican is perhaps best known for his hard line stance on immigration, and his eagerness to be a gadfly.
"There are issues I will address that no one else will," he said, explaining what sets him apart from the GOP field. "There are positions I will take that no one else will."
Tancredo lost bids to be governor in 2010 and 2014. There's one big difference this time: He's running in the age of President Donald Trump. Tancredo contributes to Breitbart News, the news website led by Steve Bannon. Tancredo says he spoke to Bannon for three hours last month about a potential bid for Governor and the landscape of Colorado politics.
In keeping with his political career, Tancredo plans to make illegal immigration the top issue of his candidacy this year and next.
"We can assimilate people into American culture regardless of color or ethnicity," said Tancredo in Denver. "Isn't that inclusivity?."
Tancredo also took aim at so-called sanctuary cities, especially Denver. As governor, he said he would establish a legal defense fund for police officers fired for speaking to federal immigration agents.
His alignment with right-wing populism could shake up an already crowded field. Eight others are already vying to represent their party in the 2018 race. Some share his name recognition, like state Treasurer Walker Stapleton and 18th Judicial District Attorney George Brauchler. State Attorney General Cynthia Coffman is said to still be considering her own bid.
Tancredo is no stranger to criticizing the GOP. Over his political career, he has had an off-and-on relationship with the party.
He ran for governor in 2010 under the American Constitution Party, coming in second and ahead of the GOP nominee. In 2015, after losing in the GOP primary to Bob Beauprez, Tancredo left the party again to become an independent. In a column for Breitbart, he said Republicans had betrayed their values of "smaller government, individual rights, fiscal responsibility and free enterprise."
Now, Tancredo wants to lead the Colorado GOP back into the Governor's Mansion.
You care.
You want to know what is really going on these days, especially in Colorado. We can help you keep up.  The Lookout is a free, daily email newsletter with news and happenings from all over Colorado. Sign up here and we will see you in the morning!