Are Colorado's Cattle Feedlots A Risk To Waterways?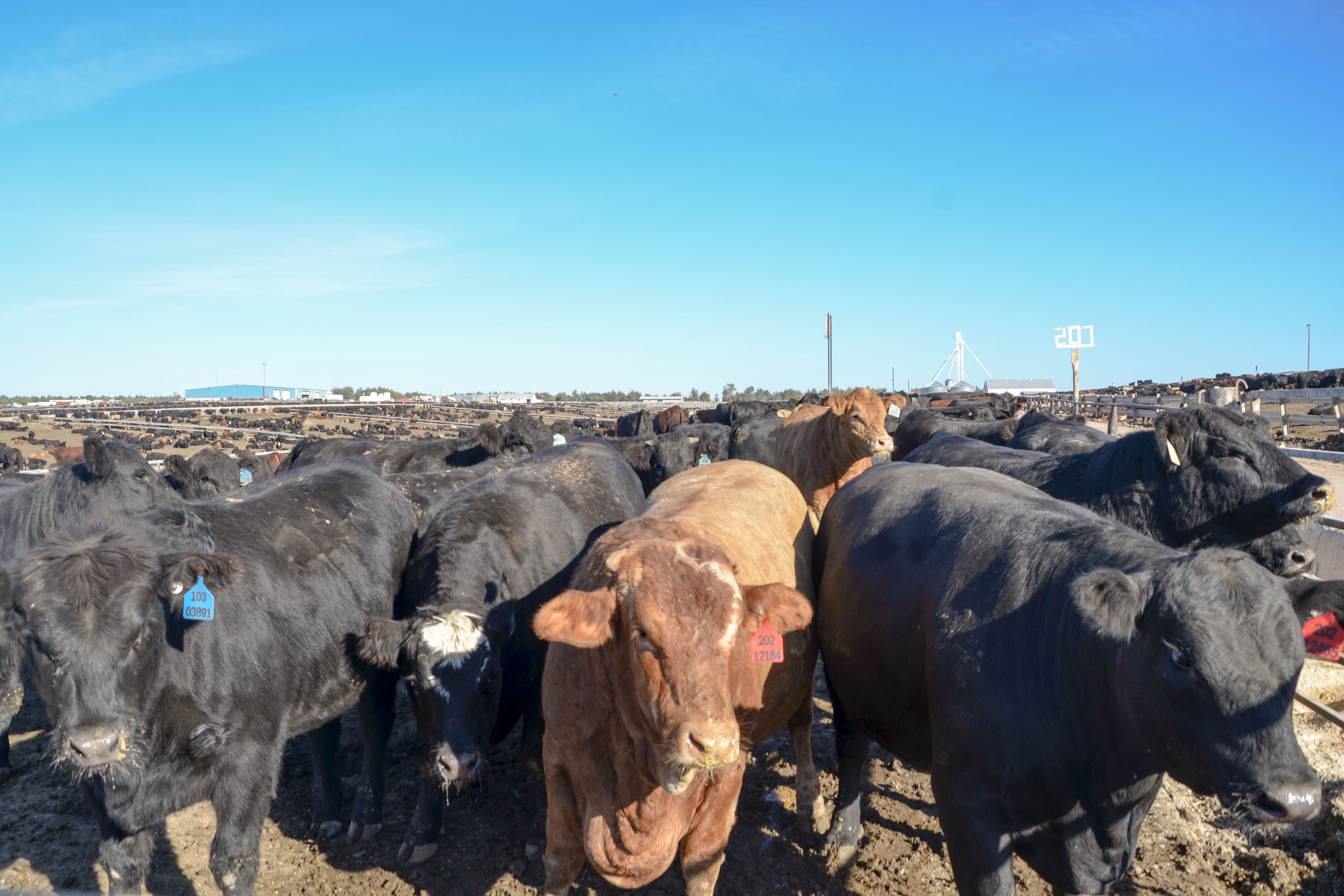 After a 2015 rainstorm, bait shop owner Kenny Condrey went to check on some river-fed ponds near his Eastern Colorado home. What he found confirmed his fears. Dead fish lined the banks and floated on the water.
It was bad news for Condrey. Fishing spots were already rare north of I-70 along the Kansas Border.
Business at Pappa's Bait Shop in Idalia, Colorado, had all but dried up along with Bonny Reservoir, which was drained in 2011 to keep a water compact with Kansas. He counted on the South Republican State Wildlife Area for the little business he kept up.
Something had killed the fish, something Condrey thought he recognized.
"It was brown. It was bad," he remembered. "And it smelt like a feedlot. It smelt like cow poop."
Colorado boasts over a hundred cattle feedlots capable of holding over a thousand animals, according to the state's Department of Public Health and Environment. Many of those operations are close to waterways. Like in other states, it's up to cattlemen and regulators to keep manure out of streams and groundwater. Environmentalists worry that will get trickier as historic rain events become more common.
Such a situation has become a legal drama for 5 Star Feedlot. The operation is a few miles upstream from Hale Ponds, where Kenny Condrey found all those dead fish.
Colorado filed a lawsuit against 5 Star for killing nearly 15,000 fish in the South Fork of the Republican River. Kansas officials estimate over 200,000 additional fish may have died across the state line.
Officials claim the fish kill was the results of an illegal discharge of wastewater from 5 Star. Since wildlife is legally considered state property, Colorado Parks and Wildlife has sued the feedlot for around $450,000 dollars in damages. A judge in Yuma County is set to hear the case in February 2018.
State of Colorado v. 5 Star
In his office overlooking the feedlot, Tyson Cure considered what losing the case could mean for 5 Star. With beef and corn prices so low, the 34-year-old manager said the family-owned-and-operated feedlot simply can't afford to pay.
"This could potentially put you out of business or make it to where it takes 10 to 15 years to recover," he said.
Cure also takes issue with the state version of events. Colorado officials declined to comment for this story since their lawsuit is still pending, but documents obtained by Colorado Public Radio lay out much of their case.
On the morning of June 8, 2015, Colorado wildlife officer Aaron Berscheid received a phone call from a landowner who lives near 5 Star. The rainstorm had hit the area three nights earlier. The witness said lights from the feedlot lit the manure retention ponds at the facility, which are used to catch runoff during rainstorms.
The witness, whose name was redacted in the state investigation, claims one of the retaining pond walls eroded, allowing raw sewage into a drainage leading to the South Fork of the Republican River.
Tyson Cure denied this. He said flooded roads blocked him and his staff from reaching the feedlot the night of the storm. When they arrived the next morning, he said the containment system had just overflowed, not broken.
"There was a little bit of water that went over [the wall] but not to the extent they say," he said.
The distinction could be a key fact in the case. If only a small amount of waste left the facility, runoff from nearby farms could have contributed to the fish kill. That's why Tyson Cure said his business alone can't be held liable.
State documents depict a far different series of events.
The witness said they filmed staff repairing the retaining wall the night of the storm. On June 9, Colorado Environmental Agriculture Program inspectors visited the facility. According to state documents, they asked Tyson Cure why he did not report a spill within 24 hours, as required by law. He told the inspectors his staff was busy fixing the impoundment to stop more waste from escaping the facility.
Cure stated his staff never rushed to repair the dam.
"They are 100 percent lying," said Cure. "There was nothing we could do that night. It was too dark, too dangerous."
A Shifting Industry
For environmentalists, these sorts of incidents are the result of a decades-long movement toward larger cattle feedlots. It's a trend that kicked off in Colorado thanks, in large part, to Greeley entrepreneur Warren Monfort and his son Kenneth.
The elder Monfort pioneered the feedlot concept in the 1930s. Before then, most cattle grazed on the range and were brought to slaughterhouses each fall. The Monforts figured they could feed cattle on processed grains, like hot corn flakes, through the winter. The idea made fresh beef available to consumers year round.
As the concept grew, so did the size of Monforts' feedlot. Warren Monfort's obituary boasts he had 3,500 head of cattle on his feedlot by World War II. It reached 16,000 head of cattle by 1960. His feedlot hit 100,000 head of cattle by 1968.
The high plains offered an ideal setting for the operation, according to a 1990 documentary. Colorado's dryness helped cattle resist germs and infections. The lack of rain also made it easier for cattle feeders to deal with huge concentrations of manure.
It's part of the reason feedlots still cluster in drier states Texas, Kansas, Nebraska and Colorado, according to the 2012 USDA Census.
The shift has turned cow manure from a beneficial fertilizer into a pollution risk, according to Bob Martin, director of the Food Systems Policy Program at the Johns Hopkins Center for A Livable Future.
"Smaller operations could reincorporate manure as fertilizer," he said. "You now have a massive accumulation of waste that, in rain events or through natural seepage, can contaminate streams and groundwater."
JoAnn Burkholder, a professor of aquatic ecology at North Carolina State University, has studied how high concentrations of animal waste threaten fish. Manure contains high levels of organic material. When it gets into water, algae or bacteria set to work.
"Microbes try to decompose the waste, and take up all the oxygen in the water," Burkholder said. "So fish basically suffocate to death."
Manure can also affect human health. A study led by Burkholder found feedlot waste can contain pathogens, hormones, antibiotics and heavy metals. A Canadian study found bacteria in manure can result in gastrointestinal illness and death.
And cattle feedlots have plenty of manure to worry about. Some produce more sanitary waste in a year than entire cities. A 2008 report by the Government Accountability Office found a farm with 140,000 head of cattle can produce more waste than the two million residents of Houston, Texas.
The same math can be applied to 5 Star Feedlot. The facility can hold up to 28,000 cattle at a time. When it's full, Environmental Protection Agency figures estimate it can produce about as much sanitary waste each year as a city the size of Aurora, Colorado.
The Clean Water Act requires feedlots ensure none of that waste escapes into federal waterways. Johns Hopkins University's Bob Martin worries climate change will make that task harder. As more large rain events hit the Great Plains, feedlots may have to discharge more of their waste.
Is Dilution The Solution?
Colorado regulations allow for the possibility of large rainstorms. The state permits certain feedlots to release wastewater during a one-day rain event thought to occur once every 25 years. In other words, if it rains enough, cattle feeders can breach their effluent dams.
There's a rhyme to explain these policies: dilution is the solution to pollution. The idea is enough rain can render toxic sewage harmless.
Bill Hammerich, CEO of the Colorado Livestock Association, said cattle feeders work closely with regulators to stay in compliance with those rules. 
"All facilities are designed to accommodate the normal rainfall," Hammerich said. "And if they are not, based on inspections over the course of time, they have been directed to redesign their facilities."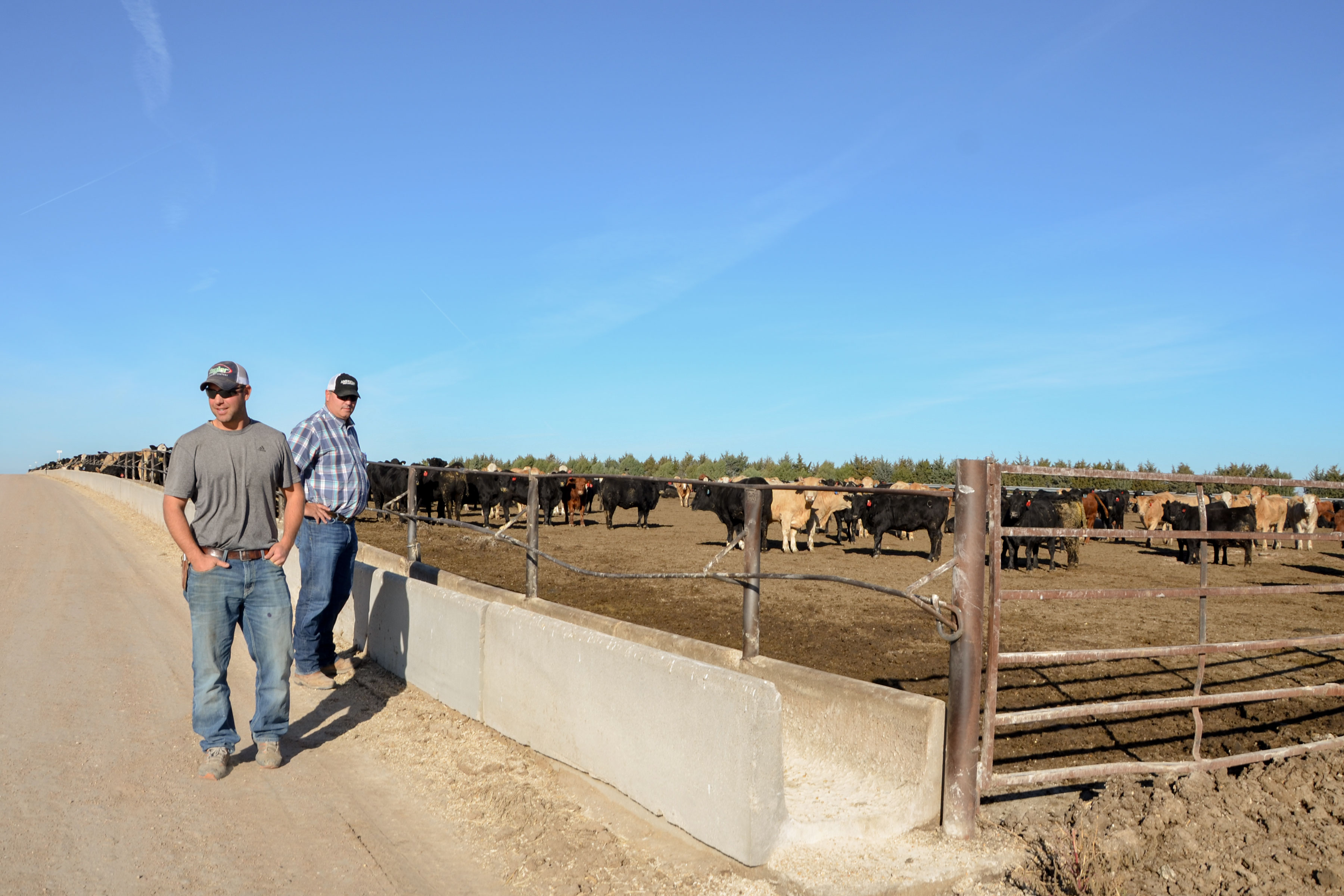 The regulations were put to the test in 2015. Spring and early summer storms drenched feedlots in Colorado's north and northeastern counties. The rain resulted in 28 reported discharges from concentrated animal feedlot operations, according to CDPHE.
Regulators say only one incident had a documented environmental impact: the alleged spill from 5 Star Feedlot into the South Fork of the Republican River.
The operators at 5 Star have upgraded their waste retention facilities since then, adding a new waste pond and an extra pump to remove liquid waste. It also gained a permit to discharge water during large rain events. The company lacked such a permit during the 2015 storm.
Meanwhile, the wildlife area appears to have recovered. This fall, yellow leaves and dry grasses draped the ponds as herons picked over water.
Kenny Condrey, the bait shop owner, said the area is back to being a healthy fishery, but the damage has been done. At the time, wildlife officials advised people against fishing the area. He thinks many anglers are still unsure it's safe.
He blames 5 Star for hurting his business and the local economy — and is not ready to let them off the hook.
"They'll probably claim it was just an act of God. But God didn't make that feedlot," he said. "That's man's work. Man should be responsible."
You care.
You want to know what is really going on these days, especially in Colorado. We can help you keep up.  The Lookout is a free, daily email newsletter with news and happenings from all over Colorado. Sign up here and we will see you in the morning!