Douglas County Deputy Dies In Highlands Ranch Shooting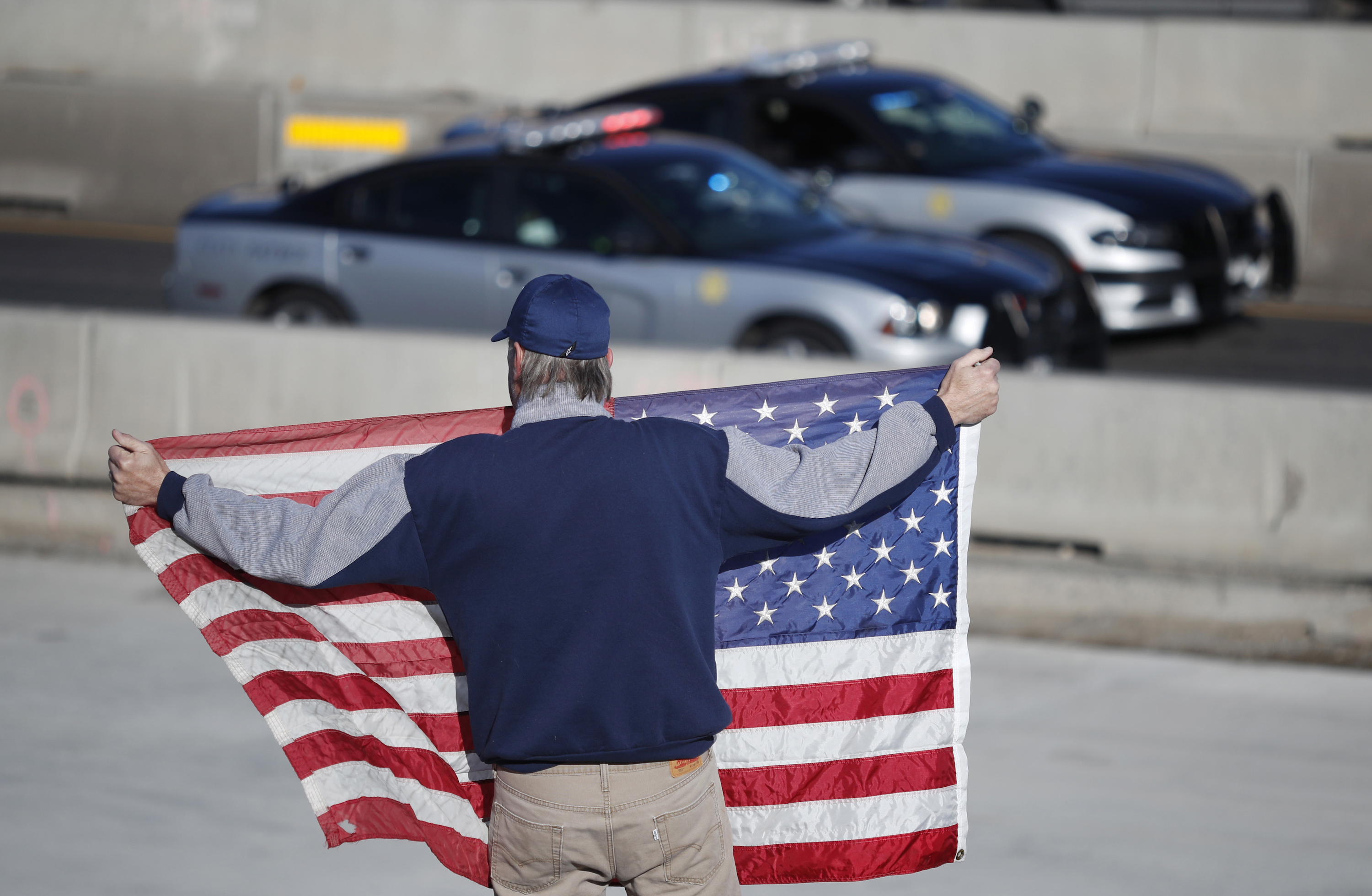 Updated 5:30 p.m. -- A Douglas County Sheriff's Deputy died, three other deputies, a police officer and two civilians were hurt in a New Year's Eve confrontation at a suburban Denver home.  
The "ambush-type" shooting happened after police were called to the Copper Canyon Apartments in Highlands Ranch just after 5 a.m., Douglas County Sheriff Tony Spurlock said. The suspect was killed during the exchange of gunfire.
The fallen officer was Deputy Zackari Parrish, a 29-year-old who was married with two children. He had been with the agency for about seven months.
"I spent some time with his wife. I can't tell you how difficult it is for a leader to sit down with the spouse of an officer who was killed in the line of duty," Spurlock said. "They had many hopes and dreams and he was doing his job, he was doing his job well. And his life was taken from us this morning."
The three other deputies and one police officer injured were listed in stable condition. Authorities identified them as deputies Michael Doyle, 28; Taylor Davis, 30; Jeffrey Pelle, 32; and Castle Rock police officer Tom O'Donnell, 41.
The two civilian injuries were not life-threatening.
The shooting happened at the Copper Canyon Apartments in Highlands Ranch. It's a landscaped complex about 16 miles south of Denver. The disturbance was initially reported to be domestic but turned out to be noise-related, Spurlock said.
Deputies were allowed into the home and started talking with a man who'd barricaded himself in a bedroom. At some point that man opened fire. The sheriff hopes to learn more from the officers' body cameras about the moments before the shooting. The suspect fired off 100 rounds during the incident, Spurlock said.
The sheriff's office won't release the name of the dead suspect until he is "positively identified by the coroner's office." Spurlock said. Officers had been called to the address in the past, including once for a noise complaint earlier Sunday morning, and "we are familiar with him."
Citing an official who had been briefed on the investigation but spoke on condition of anonymity because he was not authorized to discuss the case publicly, The Associated Press reported the suspected gunman was Matthew Riehl, who had posted repeated online rants against law enforcement in the area. 
A YouTube user identified as Matthew Riehl posted a YouTube video Dec. 13 calling for the firing of Douglas County Sheriff Tony Spurlock and railing against him in highly personal terms, AP reported. Riehl wears an Iraq combat veteran hat in the post; a National Guard spokeswoman told KUSA-TV that Riehl served briefly in Iraq.
The deputies "were shot very, very quickly. They all went down almost within seconds of each other, so it was more of an ambush-type of attack on our officers," Spurlock said.
"We respond to every incident as if people have a gun," Spurlock said. "This is Colorado. Everyone has a gun."
The sheriff's office sent a Code Red to area residents, telling anyone in the affected area to shelter in place, avoid windows and stay away from exterior walls.
At least two of the deputies were taken to Littleton Adventist Hospital, and the facility was on "red" status for a while -- ambulances not associated with the shooting incident were diverted.
Later, a line of officers on motorcycles and patrol cars accompanied the black hearse carrying the body of Deputy Parrish from Littleton Adventist Hospital to the Douglas County Coroner's Office. 
Someone stood on the sidewalk holding an American flag as the procession turned onto the street. Two other people unfurled a flag through the fencing of a nearby highway overpass as the procession passed.
"Our thoughts and prayers are with the Douglas County Sheriff's Office and the family and friends of Deputy Parrish. We can only imagine the depth of grief they are experiencing," said Colorado Gov. John Hickenlooper. "We also hope for a speedy recovery for the Douglas County deputies and the Castle Rock police officer injured in the incident, as well as the residents who also were affected."
Both of Colorado's U.S. senators were among many who took to Twitter to convey condolences to the victims and solidarity with law enforcement.
Grateful for the bravery of our law enforcement in Douglas County. ​Our prayers are with the families of the deputy who was killed and the other officers injured in the line of duty.

— Michael F. Bennet (@SenBennetCO) December 31, 2017
My heart breaks for all of those affected by the terrible tragedy in Douglas County. Jaime and I are praying for the citizens and Deputies injured at the scene, and our hearts go out to the family of the Deputy who was fatally wounded.

— Cory Gardner (@SenCoryGardner) December 31, 2017
President Donald Trump said on Twitter on Sunday: "My deepest condolences to the victims of the terrible shooting in Douglas County @dcsheriff, and their families. We love our police and law enforcement - God Bless them all!"
Boulder County Sheriff Joe Pelle's son was among the deputies who responded to the scene. "Jeff underwent surgery as a result of his injuries, and is recovering," The Boulder County Sheriff's Office said.
"He is in good spirits considering the gravity and severity of what occurred earlier this morning," Joe Pelle and his wife said. "Our hearts ache for all those involved, and we are not only praying for Jeff's recovery, but for the recovery of everyone involved, and for the family of the fallen deputy."
Sheriff Pelle (Boulder SO), Deputy Pelle (Douglas SO), and family, earlier this afternoon. #CopperCanyonOIS pic.twitter.com/24ltoj6YpP

— BoulderCountySheriff (@BldrCOSheriff) December 31, 2017
Authorities set up an emergency shelter at East Ridge Recreation Center on University Boulevard in Highlands Ranch during the incident.
---
CPR's Allison Sherry, Sam Brasch and Hart Van Denburg, as well as The Associated Press, contributed to this report.
You care.
You want to know what is really going on these days, especially in Colorado. We can help you keep up.  The Lookout is a free, daily email newsletter with news and happenings from all over Colorado. Sign up here and we will see you in the morning!