Trump Will Protect Colorado's Marijuana Industry, Gardner Says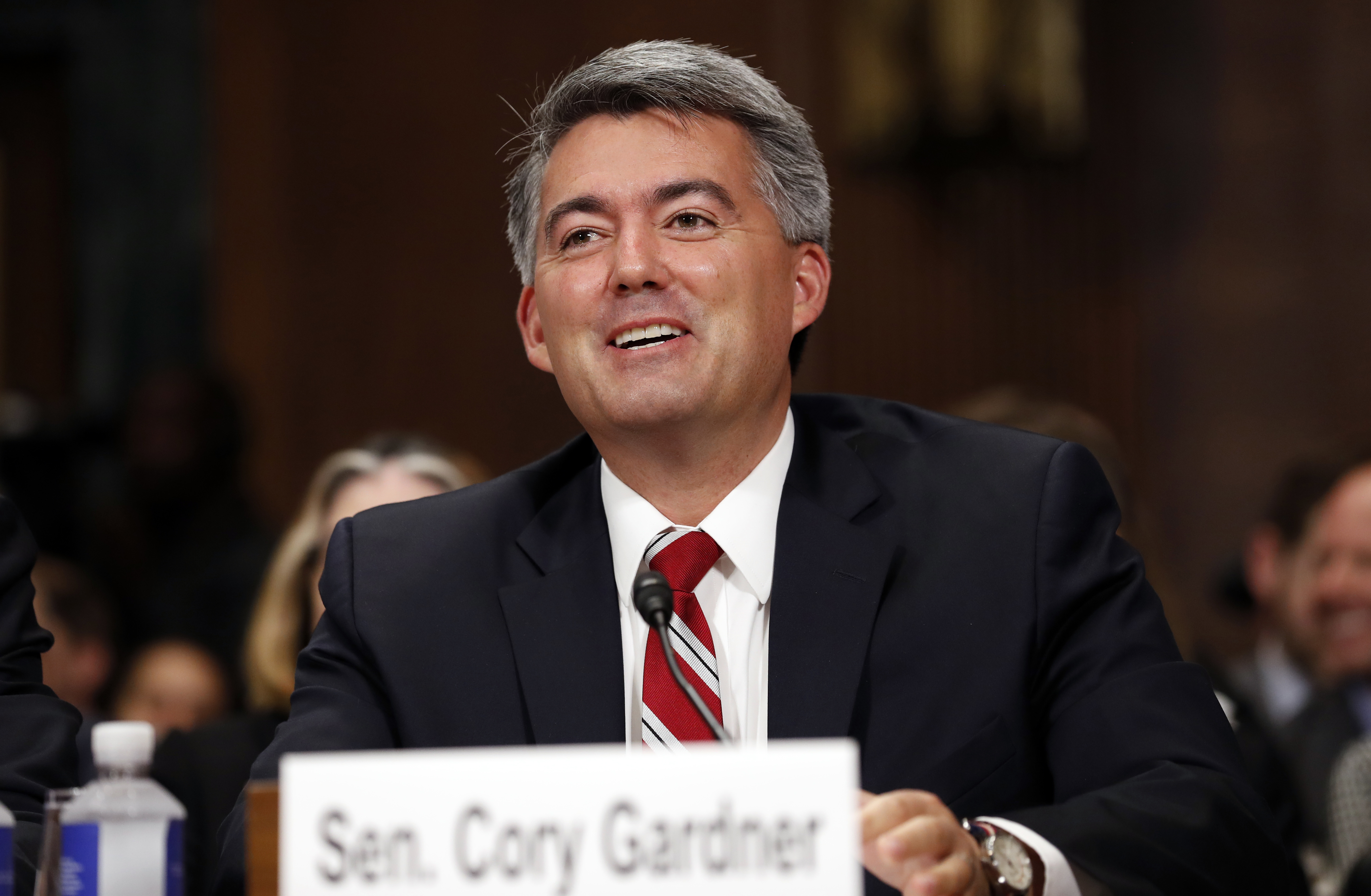 Republican Sen. Cory Gardner said Friday that President Trump has promised to support legislation protecting the marijuana industry in states that have legalized the drug, including Colorado. That removes a threat placed by the president's own attorney general just three months ago.
Gardner has been pushing to reverse a decision made by Attorney General Jeff Sessions in January which removed prohibitions from federal prosecution against people who were otherwise following laws in states like Colorado that have legalized the drug. 
"We were looking for ways that would make sure Colorado's legal efforts were supported," Gardner told CPR News. "We clearly have that indication, not just from the attorney general, not just from the U.S. Attorney, or the acting U.S. Attorney, we have that now from the White House. The president himself. That's the certainty we were looking for."
Industry watchers are still wary that Trump will follow through on his apparent promise.
"I hope he got something in writing," said Sam Kamin, a Professor of Marijuana Law and Policy at the University of Denver. "I hope that those assurances are correct and that there's a bipartisan bill to allow the states to pursue their own policies."
Others, including Tim Cullen, CEO of the Colorado Harvest Company, chose to focus on the potential upside. Cullen called Gardner's announcement "great news." 
"I would be thrilled if Cory Gardner was able to facilitate some real change in the federal approach to marijuana rules in this country," Cullen said. "And it sounds like that maybe that's what is in the works."
Gardner said he's had multiple conversations with Senate Majority Leader Mitch McConnell and other legislative leaders about the need to deal with the uncertainty that's hung over the industry. He said he and a group of senators are about "80 percent there" on a bill to do that. 
"Hopefully, this adds a new level of urgency because we're close to getting this resolved," Gardner said. "This needs to be resolved once and for all. And we have the window and the support of the president to do it."
Gardner had used his power as a senator to prevent consideration of any nominees for the Department of Justice after Sessions' move in January. He allowed some nominees to proceed in a "good-faith" gesture last month. On Friday, Gardner said he was releasing his hold entirely.
The White House did not immediately respond to a request for comment from the Associated Press.
Marijuana has been fully legalized in eight states, and 24 states allow some form of marijuana use.
The Associated Press contributed to this report.
You care.
You want to know what is really going on these days, especially in Colorado. We can help you keep up.  The Lookout is a free, daily email newsletter with news and happenings from all over Colorado. Sign up here and we will see you in the morning!