Gardner To Bring Bipartisan Cannabis Bill To Senate Floor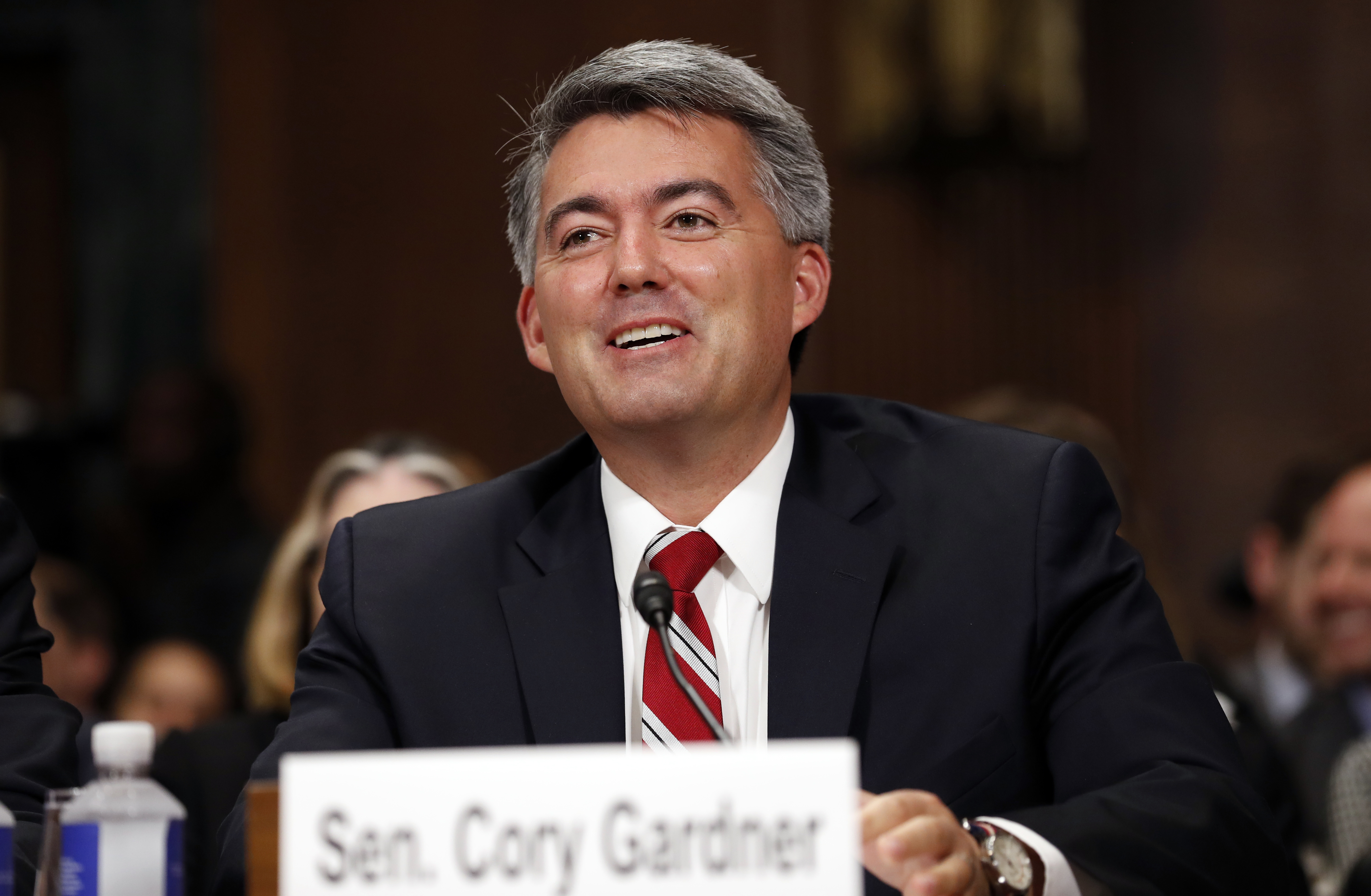 Republican U.S. Sen. Cory Gardner plans to introduce a bill with Democrat Sen. Elizabeth Warren that would finally legitimize Colorado's marijuana industry, potentially opening up banking and a host of other legal protections for licensed businesses.
Gardner told CPR News he hopes this will be a breakthrough on everything from the threat of federal prosecutions to marijuana banking to IRS tax deductions problems. Under the proposal, states would not be forced to allow marijuana, but states such as Colorado that have approved sales will be federally legal.
"If a state decided to do this, then it's perfectly fine under state and federal law," Gardner said. "So it covers all of those problems. I hope that this is sort of one stop shop that fixes and corrects all those other issues."
Many cannabis businesses have obtained bank accounts, but still can't get loans or other services. Still, there are only a handful of banks that will open accounts at all. That means the industry is choked off from cheap, readily available capital.
"Look, we've got more work to do," cautioned Gardner, who knows full well the difficulty of getting any legislation through Congress, let alone something benefiting marijuana.
Several marijuana proposals are likely to surface in the coming weeks, but Gardner likes his chances. Colorado's junior senator held up Department of Justice nominations in January after Attorney General Jeff Sessions rescinded the Cole Memo, which had provided some limited protections for recreational cannabis businesses. Gardner recently announced he struck a deal with President Donald Trump to ensure prosecutors wouldn't go after marijuana businesses. the president also agreed to support a state's rights fix to the federal prohibition issue, which causes myriad problems for businesses.
You care.
You want to know what is really going on these days, especially in Colorado. We can help you keep up.  The Lookout is a free, daily email newsletter with news and happenings from all over Colorado. Sign up here and we will see you in the morning!