Lakewood City Council Takes A Stand For #MeToo With New Harassment Policies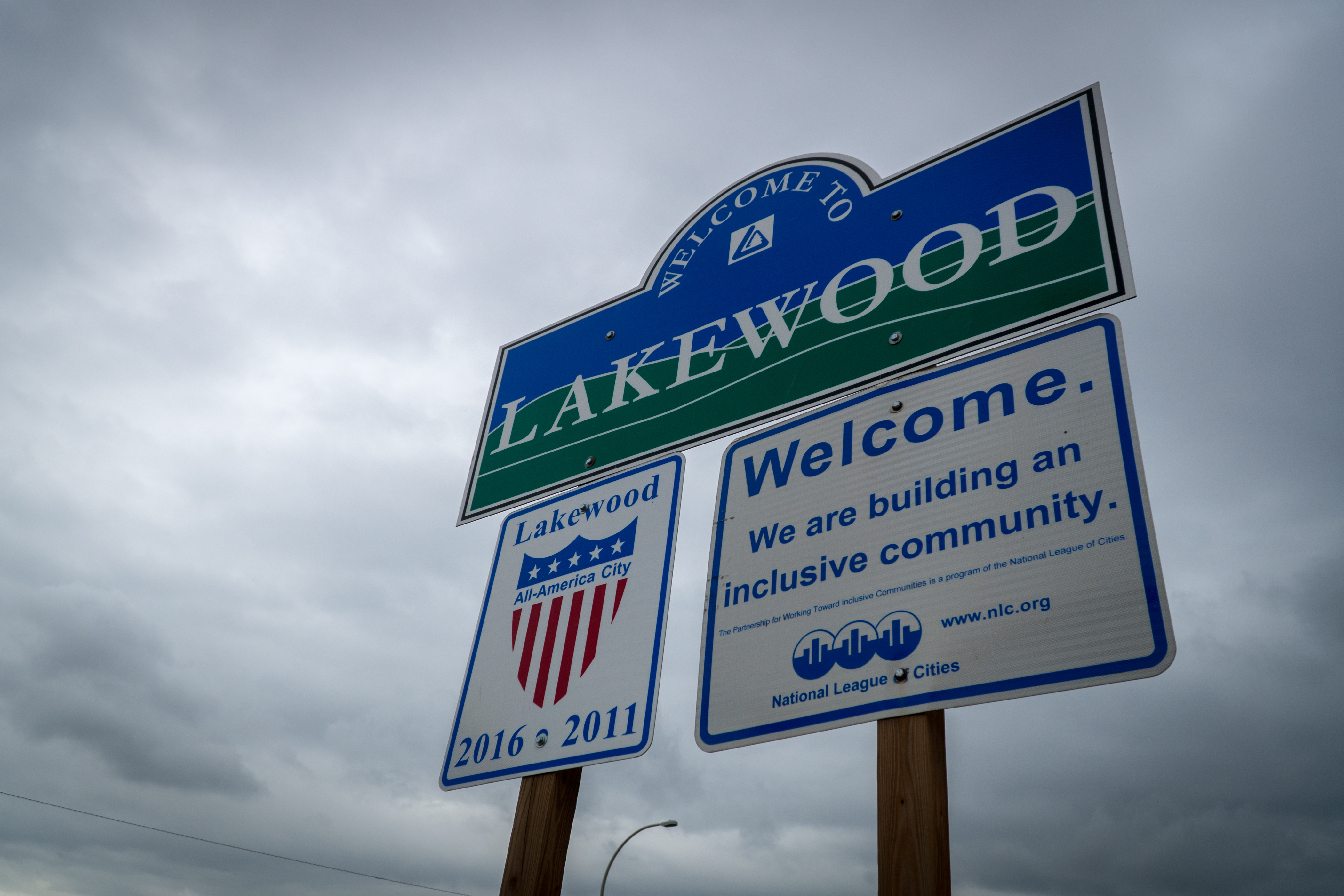 The Lakewood City Council unanimously adopted new rules Monday to address how elected officials should handle sexual harassment complaints alleged against their peers.
The new policies come in response to how other elected bodies have handled recent sexual harassment scandals.
Councilwoman Dana Gutwein believes Lakewood government officials needed to follow normal workplace standards.
"We've seen the world kind of change," Gutwein said. "It's almost every single day in the news either from the local level accusations of Mayor Hancock, to what happened at the state Capitol, right on up to the top of the government."
The new policies borrow from lessons learned during the historic expulsion of Rep. Steve Lebsock from the Colorado House of Representatives earlier this year, as well as from the Denver City Council's problems highlighted in wake of allegations against Mayor Michael Hancock.
Nathaniel Minor/CPR News
One of the three complainants against Lebsock was Lakewood resident and former legislative aid Cassie Tanner. She praised the new policy.
"Their actions last night are evidence that they take this issue seriously and should serve as an example to elected bodies across Colorado, including our Colorado Legislature," Tanner said in a statement.
Before Monday's vote, Lakewood didn't have any rules for sexual harassment complaints against elected officials, a situation that's not uncommon for governing city bodies.
The sexual harassment policy is modeled after Lakewood's employee policies. Workers will now complete mandatory training, and each complaint will receive an independent investigation.
The new policies were praised by some of the leaders of the #MeToo movement at the state Capital, including Lebsock accuser state Rep. Faith Winter, state Rep. Brittany Peterson and Denver Councilwoman Robin Kneich.
You care.
You want to know what is really going on these days, especially in Colorado. We can help you keep up.  The Lookout is a free, daily email newsletter with news and happenings from all over Colorado. Sign up here and we will see you in the morning!