Photos: 416 Fire Grows To More Than 2,000 Acres, More Than 800 Residences Evacuated
More than a thousand La Plata County residents are on pre-evacuation notice as a wildfire continues to burn north of Durango. The #416 Fire has burned 2,402 acres so far and is at 10 percent containment.
Officials say full containment is not expected until June 30.
Here's the morning update from #416Fire. 2402 acres; 10% contained: https://t.co/cDp4suufQy pic.twitter.com/KMAewV7Cgb

— La Plata County, CO (@LaPlataCountyCO) June 4, 2018
Since the fire started Friday morning, hundreds of firefighters have worked to build containment lines and secure Highway 550. The highway opened Monday at 8 a.m. with emergency crews escorting vehicles. The plan was to leave the road open until 6 p.m., but smoke closed it early.
La Plata County says an evacuation center is open at Escalante Middle School at 141 Baker Lane in Durango, and a second "check-in site" at the Silverton Visitor Center, 414 Greene Street in Silverton, is open from 9 a.m. to 5 p.m. daily.
Spokeswoman Vickie Russo with the Rocky Mountain Incident Management Team said they are expecting more firefighters Monday as they continue their containment efforts. But Russo said the area the fire is burning in is creating challenges.
"It's not gonna be one of those fires where they can just go out and we hammer it and it's out in two or three days," Russo said. "It's burning in some really, really big, rugged country. And firefighter safety is one of our primary goals and so we're not gonna put people up there where it could be too dangerous."
Russo said they have air support working on the areas that are too dangerous for firefighters. She added that because they're using aircraft, people should not fly drones anywhere near the area.
"Our message is always: If you're flying, we can't," she said.
A drone that tried to take off near the fire on Friday was stopped by geofencing, according to La Plata County officials. The technology creates no-fly zones where certain drones are unable to launch or self-ground if they fly into the area. "Somebody tried to launch a drone in the area on Friday afternoon and it wasn't able to get off the ground," said La Plata County spokesperson Megan Graham.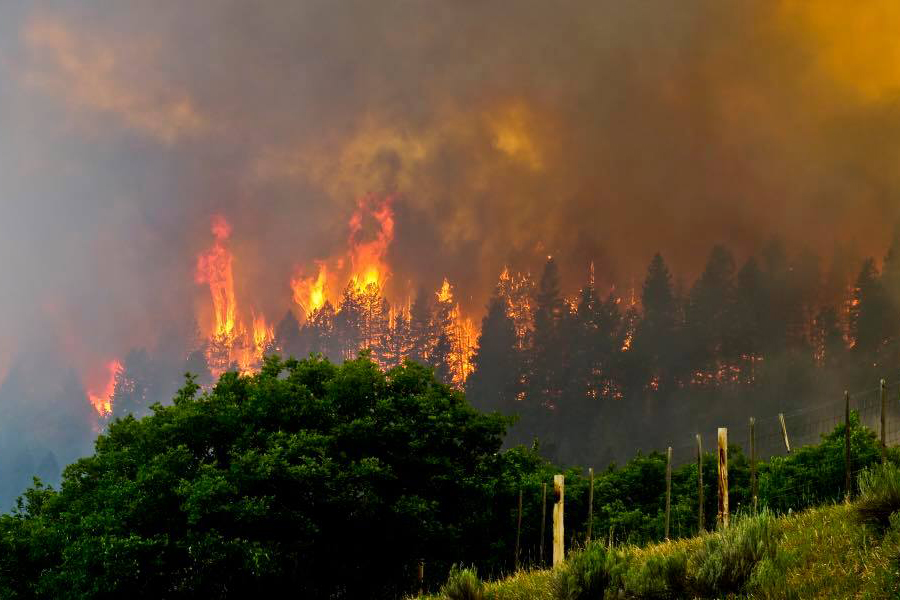 You care.
You want to know what is really going on these days, especially in Colorado. We can help you keep up.  The Lookout is a free, daily email newsletter with news and happenings from all over Colorado. Sign up here and we will see you in the morning!