Your Questions About Proposition 112 And Oil & Gas, Answered
Published Oct. 15 | Updated Oct. 25
Voters will have to decide the virtues and vices of Proposition 112 in November. In a nutshell, the proposed measure would require more distance between new oil wells and homes — pushing the distance to 2,500 feet.
Supporters say wells are too close to homes and playgrounds right now. But the oil and gas industry says the plan threatens their very existence. Here's a pocket guide to answer some of your questions.
What would 112 do?
In Colorado, the current setback ranges from 500 to 1,000 feet depending on whether it's a home or a more populated building like a school. If Proposition 112 passes, Colorado's new overall 2,500-foot setback would be the largest distance in the country for oil and gas wells.
It's important to note that Proposition 112 would only apply to private, local and state lands. Federal lands would not be affected. In Colorado, 36 percent of land is managed by agencies like the Bureau of Land Management and the U.S. Forest Service.
The opponents of Prop 112 have ads touting large economic costs, what independent analysis has been done?
Jon Mason of Denver asked CPR News this question through Colorado Wonders. Both environmental groups and the industry agree that Proposition 112 would have an impact. The question is how much.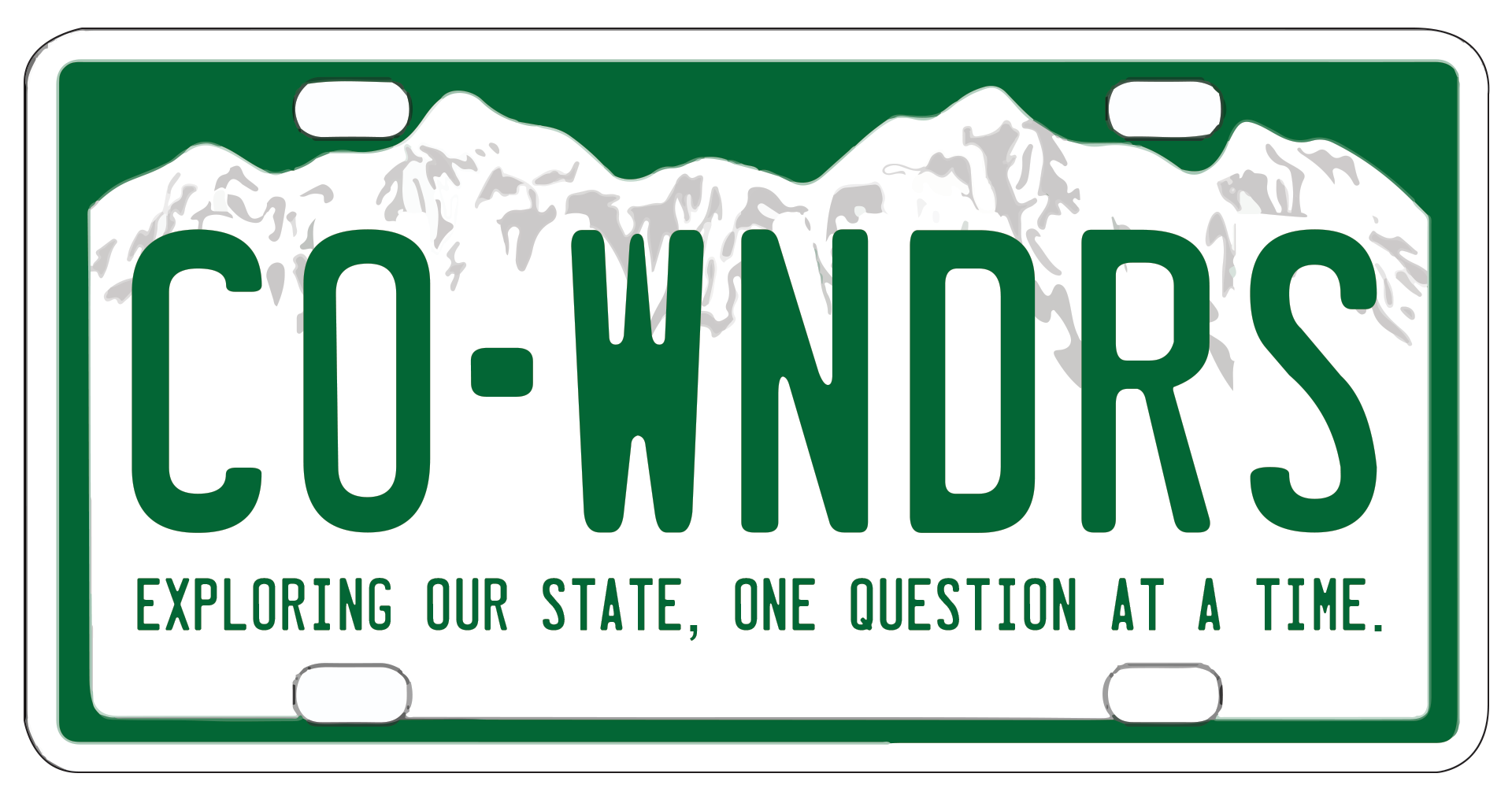 The most-often cited analysis on Proposition 112's impact is by the state regulatory agency, the Colorado Oil and Gas Conservation Commission. It found that if the 2,500-foot setback initiative were adopted, it would make 85 percent of surface land unavailable for future development.
The Colorado School of Mines recently came to a different number taking into account subsurface access. Professor Peter Maniloff found that 58 percent of the subsurface would be inaccessible in Proposition 112 were to pass. His analysis differs from the state because he tried to consider how companies can drill horizontally for over a mile, going underneath homes and schools to access oil and gas.
Reports so far have calculated the estimated loss of Proposition 112 to the industry anywhere from $7 billion to $470 billion.
How big is the oil and gas industry in Colorado?
Gerard Gilliland asked Colorado Wonders for perspective on how the oil and gas industry fits into the state's economy.
Statewide, 29,127 people are directly employed by oil and gas companies that are involved in drilling, pipeline construction, etc. This represents about 1 percent of the overall workforce.
The Colorado Department of Labor and Employment does not track support services connected to the industry, such as truck drivers who transport water to and from drill sites.
In Weld County, the epicenter of the oil industry, the number of industry workers is more concentrated. Just under 12 percent, or 12,486 workers, are employed by oil and gas companies.
The U.S. Bureau of Economic Analysis reports that in 2014 at the peak of the oil and gas boom in Colorado, the industry accounted for 7 percent of the state's GDP. In 2016, the low point for the industry, it accounted for only 3 percent of the state's GDP.  In 2018, its portion of the state's GDP has increased to just under 5 percent.
What is a safe setback distance for Colorado?
Colorado's former top oil and gas regulator Matt Lepore told Rocky Mountain PBS in 2017 that there is no clear-cut scientific evidence on which to base setback requirements.
However, Colorado Rising told CPR News it chose the 2,500-foot setback distance based on the potential health impacts for people who live within a half mile of a well.
A 2012 study, conducted by Lisa McKenzie at the Colorado School of Public Health, looked at exposure to air pollutants like trimethylbenzenes. It found that estimated health risks are greatest for people closest to wells during the completion process, which is one distinct part of oil and gas extraction.
Colorado Rising is also concerned about blasts and fires that can occur at oil and gas sites. A 2017 analysis from the School of Public Health found 116 such events happened in Colorado between 2006 and 2015. One of the most high profile incidents happened in Firestone, where a gas leak from a well adjacent to a home killed two people and severely injured another. The event was linked to an underground flowline between the wellhead and a collection tank.
In response, Colorado regulators tested all flowlines across the state. They subsequently revised regulations on the oil and gas flowlines.
How much tax money comes from the oil and gas industry?
Amy Rice from Louisville asked about how oil and gas tax money fits into the overall state budget.
Industry money comes to Colorado in what's referred to as severance taxes. What companies pay varies dramatically from year to year because taxes are connected to the price of oil. Between 2012 and 2017, companies paid a range of $4 million to $265 million. That's around or below 1 percent of the state's budget, which in 2018 amounts to $30 billion.
This is in sharp contrast to states like Alaska, where severance taxes comprise more than 50 percent of the state's budget.
Companies also have to pay local counties property tax dollars where wells are located. In Weld County this has brought in tens of millions of dollars over the years. The county saves the majority of that money in a rainy day fund.
If Prop 112 passes, what happens to the 43,000 wells that currently produce oil and gas?
Nothing. The ballot proposal doesn't impact existing wells. It will only affect new proposed wells in Colorado.
Additionally, Proposition 112 would not impact how close developers can build homes near existing wells. That's regulated by local city or county governments and varies widely.
Would Prop 112 allow companies to plug and abandon or otherwise update for safety reasons old wells that lie within the proposed 2,500 foot setback zone?
The ballot measure has no language that proposes additional measures to plug and abandon wells near homes for safety reasons.
Gov. John Hickenlooper has proposed a program to expedite the plugging and abandoning of some old wells. The state has a list of high concern wells which it hopes to address over the next five years.
If Prop 112 passes and companies extract less oil and gas, would state utilities then turn to burning more coal?
Chad Jones wonders how Proposition 112 would impact the energy that powers Colorado's homes.
The answer is that the measure would most likely not impact this.
When companies extract natural gas from wells, it's typically collected and sold into a marketplace. Those marketplaces serve as regional collection points across the country.
A glut of natural gas from states like Pennsylvania has pushed prices down in recent years. Some analysts estimate the price could be headed upward as U.S. supplies shrink.
Many utilities in Colorado, mostly notably Xcel, have turned away from burning coal to using cheaper natural gas and renewable energy. Proposition 112 would reduce the amount of oil and gas produced in the state. But it would likely take national policy changes or larger international market forces to prompt significant changes to a utility's power mix.
Prop 112's 2,500 foot setback would apply to perennial, intermittent streams and creeks. How does the state define this term?
Norris Minick asked this question because the term "intermittent" seems vague.
The state has clear definitions on this. Some streams are perennial, meaning there is a continuous flow throughout the year. Streams that don't flow continuously fall into two categories: ephemeral and intermittent.
Ephemeral streams are drainages that only flow in response to precipitation or snowmelt events. Intermittent streams only periodically have water in their channels when it rises above the groundwater table.
It's important to point out that Proposition 112 leaves out ephemeral streams, but mentions intermittent. Since the majority of Colorado's streams are ephemeral or intermittent, this omission may require clarification if the measure passes.
Does fracking use a lot of water?
Kara Seymour submitted this question because she's concerned about water overuse across the state. Water demand is a statewide issue as Colorado struggles to deal with drought.
One recent study, which looked at oil and gas water use in Weld County, puts the industry's water use in context. It found that demand from hydraulic fracturing amounts to 2.4 percent of overall water demand in the county. When you compare this to statewide water use, the number is less than one percent.
If 112 passes, when would the new oil and gas setbacks take effect?
Ciara Delobel asked about the timeline for implementation if the ballot measure passes, and what recourse opponents might take to delay it.
A voter-approved ballot measure goes into effect after election results have been certified. Then the measure has to be signed by the governor. This typically falls in the December/January time frame. If the vote is very close that will automatically trigger a recount.
The most likely avenue for opponents to challenge the new law would be after it takes a effect. A plaintiff would have to present a valid example and explain how they've been harmed in the courts.
Still have questions? You can ask Colorado Wonders or email us at energy@cpr.org.
You care.
You want to know what is really going on these days, especially in Colorado. We can help you keep up.  The Lookout is a free, daily email newsletter with news and happenings from all over Colorado. Sign up here and we will see you in the morning!