Craft Beer Is Finding It Harder To Stay King Of The Mountain In Colorado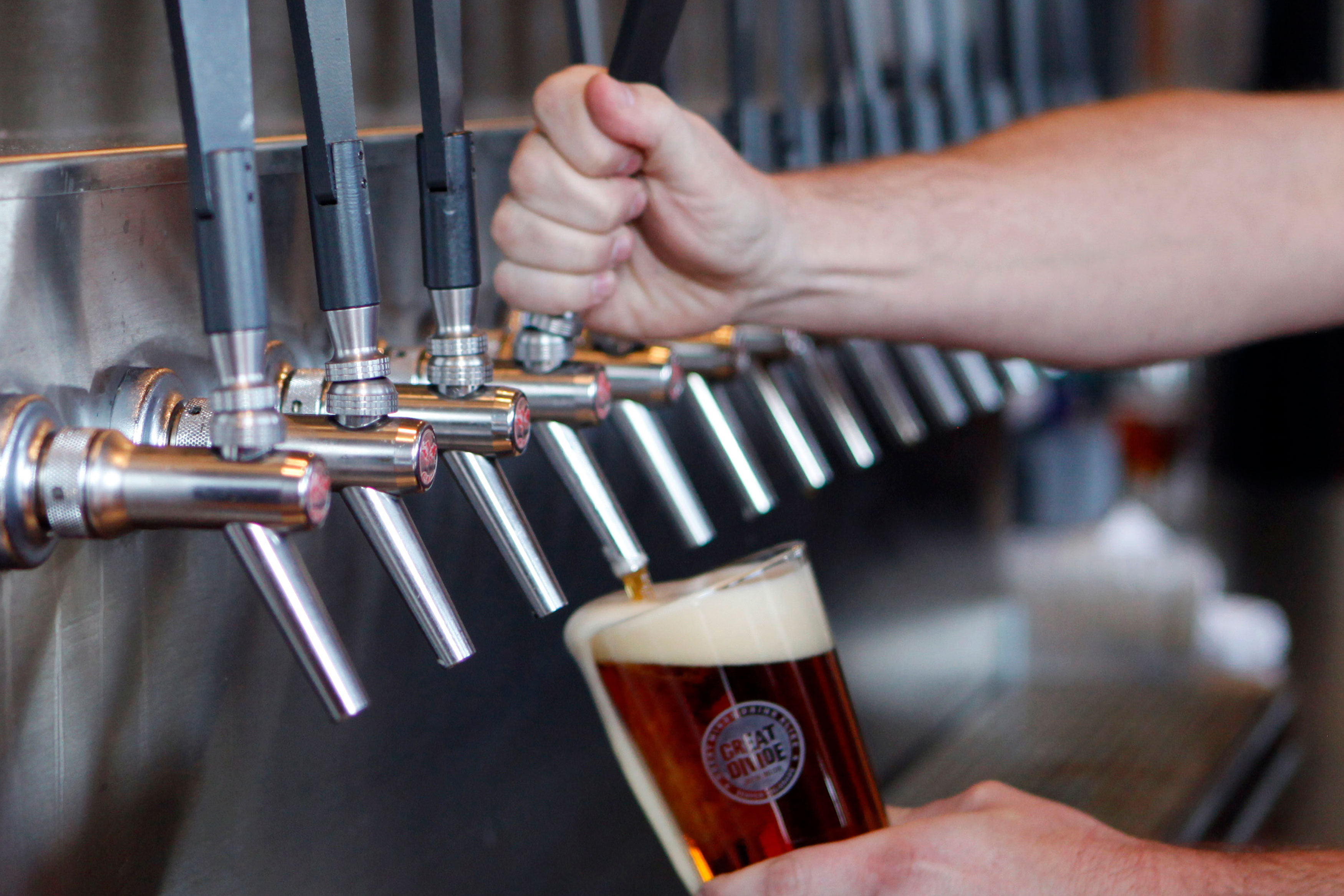 After years of double and triple digit growth, craft beer is slowing, weighed down by intense competition and even systemic changes to Colorado's beer market. There are more than 300 breweries now in Colorado. Competition to be the cold one you reach for is coming from both the biggest and smallest breweries.
Craft beer owns the market here and Bart Watson, an economist at the Brewers Association, said we "may be reaching that point of a mature marketplace where it's more difficult to grow the overall share."
Denver saw a record number of tap rooms open in 2017 and there are more than 80 breweries in the city now. Given that the Mile High City is soaking in suds, Brian O'Connell, the owner of Renegade Brewing, admitted that you can "tend to get a little myopic."
"You think beer rules the world, right? And then you step back, and you're like, 'well, no, it actually doesn't,'" he said.
People have other things they can drink, like wine and whiskey, which are seeing strong sales growth too — yet it's bigger than that. The independent craft beer industry arguably faces more challenges today than at any other time since Prohibition.
"You know, in some ways we are talking about the heart and soul of the independent beer industry," O'Connell said.
The problem can be boiled down to competition. Most notably from Anheuser-Busch InBev, the world's largest beer company. They've bought up about a dozen craft brands across the country, including Colorado's own Breckenridge Brewery in late 2015.
When Anheuser it slashed prices on those beers, O'Connell was alarmed.
"That's just something that craft, independent craft, is never going to be able to compete with," he said. "An independent brewery will never win the price war."
In response, O'Connell pulled back on distribution and is instead focusing on this neighborhood tap room. The profit margins are much higher in that pursuit.
Something big is coming though, that will amplify the advantages big beer companies. The Brewers Association's Watson points out that on Jan. 1, 2019, grocery stores will be allowed to sell full strength beer in the state.
Andres Gil Zaldana, the head of the Colorado Brewers Guild, notes that it's "going to be a sea change for a lot of our guys."
Many grocery store chains may end up with limited selections picked by out-of-state executives. Right now, small independent liquor stores call the shots, many of which have been open to selling small craft brands.
"So, a lot of people who did make heavy investments in distribution, for example, have now come to realize that shelf space is limited," Zaldana said.
Overall craft beer sales might increase, with grocery stores across the state representing a new market. There will be greater access, but worries of a diminished selection. Brian Dunn of Great Divide Brewing Company thinks that "smaller breweries are going to suffer" in that environment.
"I think some of the larger ones will do OK to improve their sales," he said. "We don't quite know how that's all going to shake out."
Sales have softened for many craft breweries this year, Dunn said. Like O'Connell, Anheuser-Busch cutting prices on its craft portfolio are his number one concern right now.
"I would be very apprehensive to start a packaging brewery in Colorado right now," Dunn said. He has one of the largest in Colorado. A massive facility in RINO.
Dunn may be able to thrive in grocery stores because he has a strong brand that's found in 25 states.
Smaller breweries like O'Connell's Renegade have more existential questions. He fears that grocery stores and price competition from Anheuser-Busch will eventually force some independent brewers to close their doors.
"If you think that independent beer is important, and you think that what they do for your community is important, and you think what they stand for is important, and you think that the art that they bring into the world is important, then, yeah, you better pay $11 or $12 for a six-pack and you better keep them going or they will be gone," O'Connell said.
You care.
You want to know what is really going on these days, especially in Colorado. We can help you keep up.  The Lookout is a free, daily email newsletter with news and happenings from all over Colorado. Sign up here and we will see you in the morning!