Susana Cordova Is Denver Public School's Next Superintendent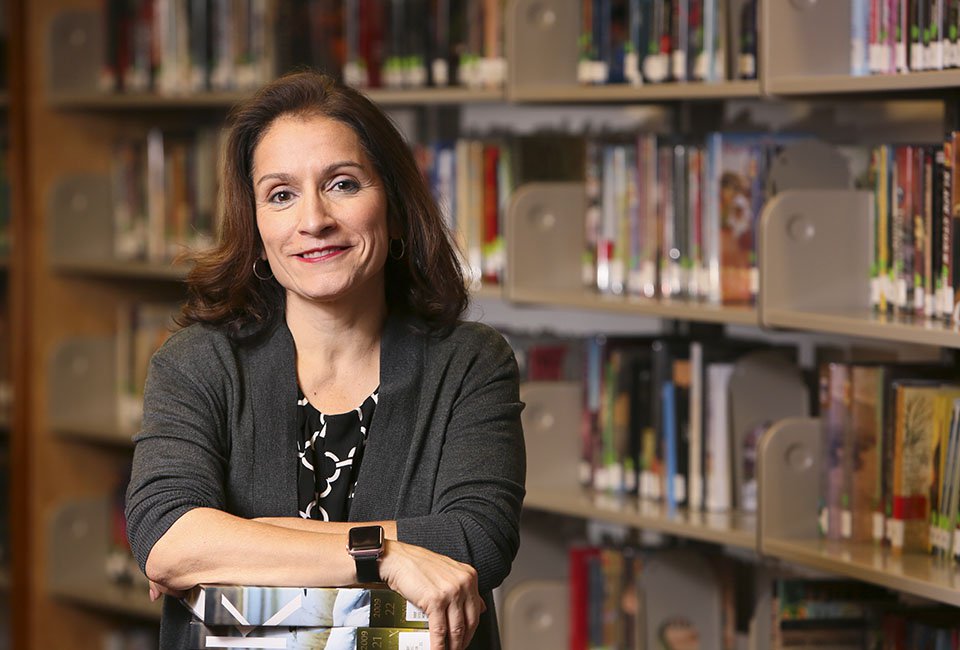 For the first time in 10 years, there's a new person in charge of Denver Public Schools.
Susana Cordova, 52, takes the reins as superintendent of the 90,000-student district after the Denver School Board voted unanimously Monday night to hire her. She replaces Superintendent Tom Boasberg who announced his resignation in July.
A four-month national search netted 122 total candidates. Board members zeroed in on 14 candidates and interviewed seven, bringing three of them back for a second round. The two other finalists withdrew, leaving Cordova, currently the district's deputy superintendent, as the sole finalist.
Board member Lisa Flores said at a recent meeting that the board wanted the public to be able to vet multiple finalists, but she's impressed with Cordova's credentials.
"Susana is a homegrown girl," Flores said. "She is a graduate of Denver Public Schools, a woman who has taught in Denver Public Schools, has served as a principal of Denver Public Schools."
Those are qualities community members said they wanted in a superintendent, Flores said.
Cordova graduated from Abraham Lincoln High School in the city's southwest corner, became a bilingual teacher, and rose through the ranks as principal, administrator, deputy superintendent and now superintendent.
The board solicited feedback in numerous community meetings and collected more than 4,500 comments. More than 50 district principals, assistant principals and program directors wrote a letter to school board members supporting Cordova's candidacy.
Big challenges lie ahead for the school district. Just over 40 percent of third- to eighth-graders are reading at grade level. Gentrification is fueling declining enrollment. Teachers struggle to afford to live in the city. The district has also struggled to recruit more teachers of color.
As part of the vetting process, Cordova fielded dozens of questions at packed community meetings, asking how she plans to tackle the district's achievement gap between poor students and their wealthier peers to whether she plans to invest more in neighborhood schools instead of independently run charter schools.
"That landscape of choice, the opportunity to say this is the right fit, including really strong vibrant neighborhood high schools that offer a comprehensive set of services, I think is really important and valuable," she said at a forum at George Washington High School. "I don't think it has to come one at the expense of another."
Cordova hasn't talked publicly about many specific changes she'd implement. But she said the district's Student Performance Framework report card that lets families know how well a school is doing, is too complicated. She's also said she'd require all teachers to be trained in culturally-responsive teaching methods.
Students of color make up three-quarters of Denver's student body. About two-thirds of the district's children qualify for federal free and reduced price lunch.
Cordova has pledged to be collaborative, listen more to critics and listen more to community members, both criticisms that have dogged the district. Parent Deronn Turner was skeptical of Cordova. She's seen a lot of talk and no action.
"[Cordova] says she's going to be different than Tom Boasberg but for the 10 years that he was superintendent, she went along with everything that he did," she said. "If she was going to be different, she would have tried to buck the system, as opposed to going along with the system."
You care.
You want to know what is really going on these days, especially in Colorado. We can help you keep up.  The Lookout is a free, daily email newsletter with news and happenings from all over Colorado. Sign up here and we will see you in the morning!