Sen. Gardner Wants To End The Shutdown ASAP, Come Back For More Border Funding 'Later'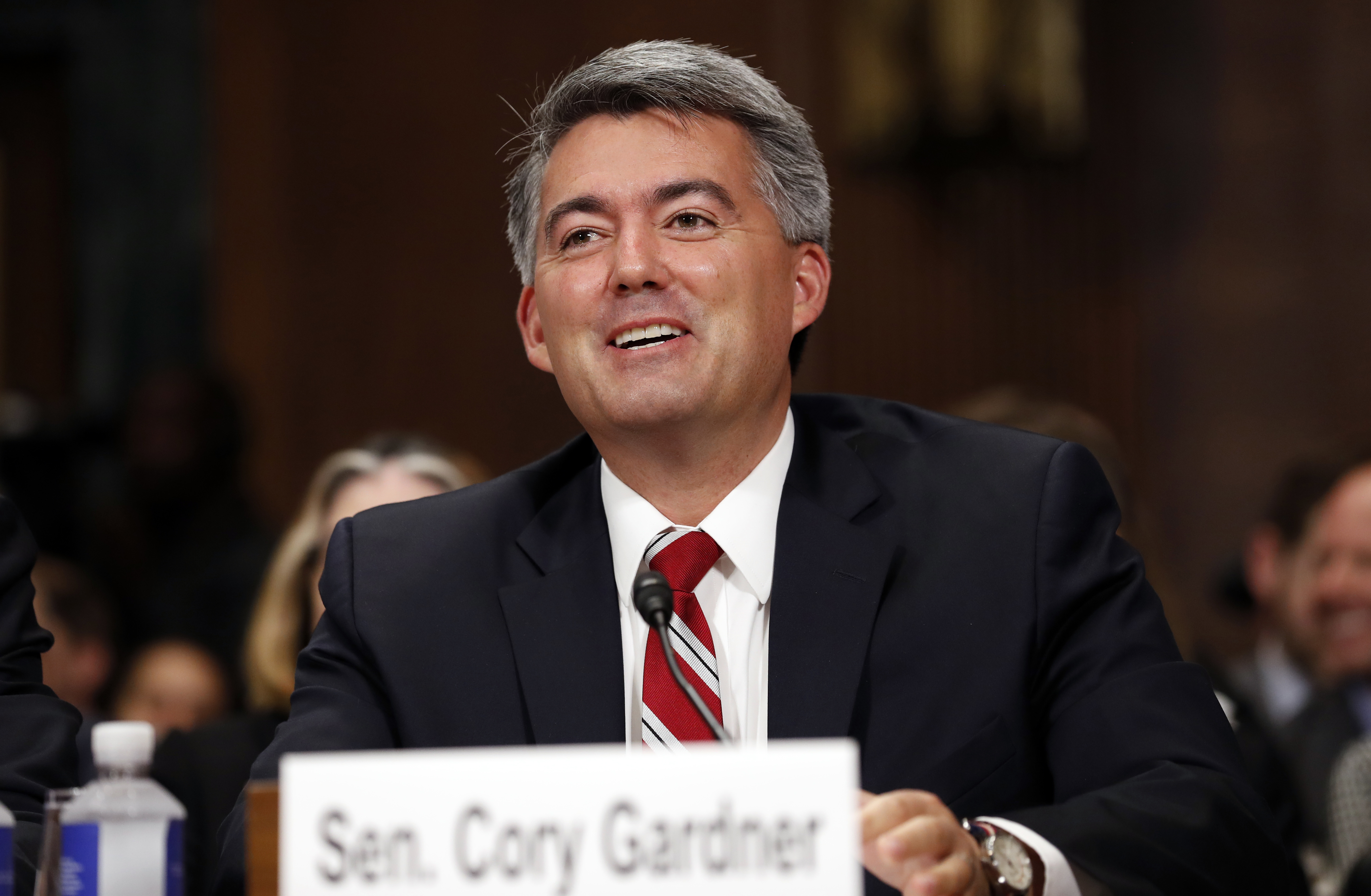 Republican Sen. Cory Gardner supports funding for border security, but said ending the partial government shutdown is more important.
"I don't think shutting down the government is the right idea. We would've funded border security and we can fight for more later," Garnder said. "I think it's important to fight for more, but I think shutting down the government is the wrong approach."
The government has been partially closed since Dec. 22, when Democrats refused President Donald Trump's $5 billion-border security funding request.
In Colorado, the partial shutdown has strained federal lands, including Rocky Mountain National Park and Colorado National Monument.
While the senator is willing to accept less than the President's desired $5 billion, Gardner said he still supported Trump's fight for a larger slice of border security funding.
"I think the president is right to continue to fight for border security funding," he said.
Democrats assumed control of the House of Representatives on Thursday, helmed by newly elected-Speaker Nancy Pelosi, with a pledge to push through a package of bills to reopen the government. 
Gardner said he had not yet seen language for the House funding bills.
The Republican senator acknowledged that his constituents could be angered by the shutdown and have varying opinions on what to do at the U.S.-Mexico border. He reiterated his support for a reinforced border — just not yet.
"But what I think is right for the people of Colorado is to make sure that we have a strong border, that we have immigration laws that work, that we do so in a way that allows for legal immigration to flourish and continue in this country, and do so in a way that maintains competence in government," Gardner said.
Sen. Gardner is up for re-election in 2020.
You care.
You want to know what is really going on these days, especially in Colorado. We can help you keep up.  The Lookout is a free, daily email newsletter with news and happenings from all over Colorado. Sign up here and we will see you in the morning!